Meal kits for busy women
Are these really a time saver for busy women? Should you start using them? Who are they best for – singles? Couples? Or families? Having used a few of these now, I set out to investigate …
What is a meal kit?
According to Wikipedia, a meal kit or meal delivery service refers to "a subscription service that sends customers pre-portioned and sometimes partially-prepared ingredients and recipes to prepare homecooked meals."
Sounds like a dream come true with no more of the horrible question "What am I going to cook for dinner?".
There are many subscription meal delivery companies in Australia. Including Marley Spoon and it's budget-priced alternative Dinnerly. But there are heaps of others that offer a home delivered freedom from the nightly chore of deciding what to cook and where to shop for the ingredients.
The ones I've tried have been Hello Fresh, The Chef's Palate and The Cook's Grocer (when it was at Rozelle).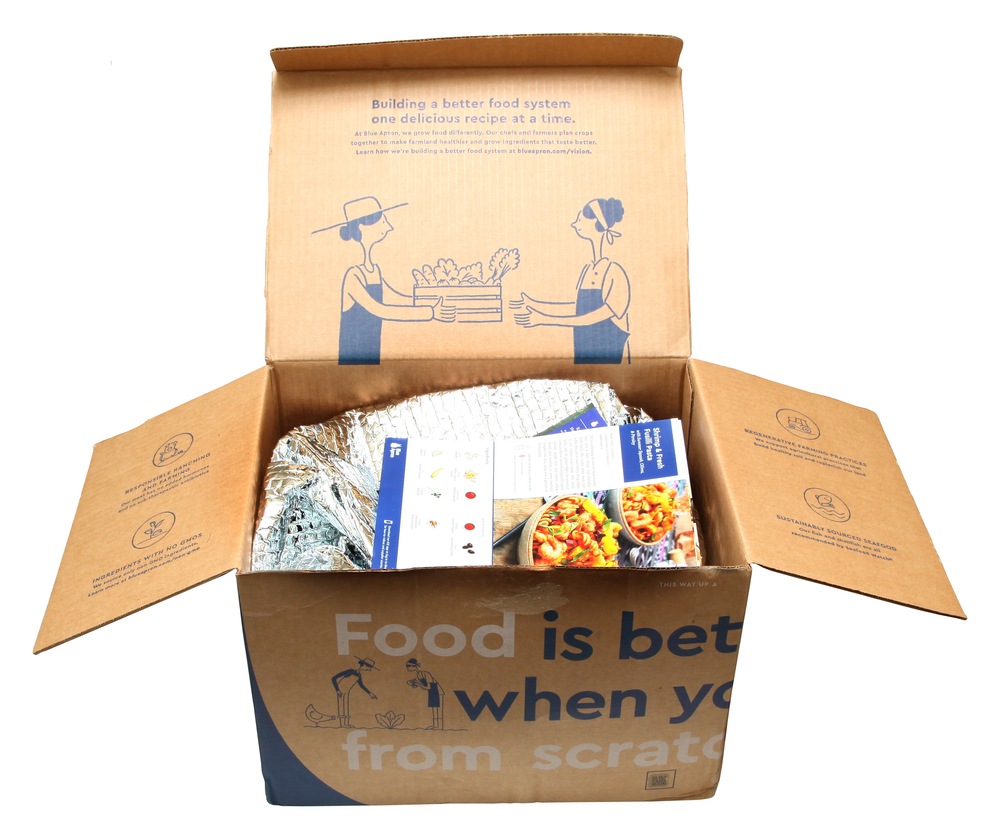 Here's what I've found out having experienced them.
Pros
It's easy – someone has thought up a dinner meal and done the shopping for you. Everything is weighed and measured out and ready to cook.
You can simply hand over the bag of ingredients with its recipe and picture to someone else to cook, knowing that it has everything needed to produce a home-cooked meal.
You know nothing has been forgotten or overlooked (assuming they've done their job at the supply end!).
You get varied and different dinners each week.
It's convenient - meal kits are delivered to your door each week.
No food waste. When the recipe calls for "a pinch of smoky paprika", you don't have to buy a whole packet of spices that you know you won't use again.
Local ingredients, easy to follow recipes.
You can prepare a fresh home-cooked meal without the tedium of planning and grocery shopping.
Meals are nutritionally balanced – some companies employ dietitians to ensure this.

Cons
There's an awful lot of packaging that you have to get rid of each week such as cardboard, plastic bags, tubs or small bags with ingredients like two cloves of garlic or a teaspoon of mixed herbs.
You have to concentrate and follow the directions carefully – which is hard when you're cooking at the end of a long day and are tired and hungry. It's much easier to cook something familiar like Bolognaise Sauce that you've cooked before and know the method.
They can get expensive. After all, they've done the planning and shopping for you.
They can't cater for all the different allergies and unusual food exclusions such as no pistachio nuts or no strawberries.
You have to have ALL the pantry staples needed such as soy sauce, white vinegar, pepper, milk, oil, butter, eggs, flour and sugar on hand.
You still have to actually cook it and make it yourself. It's not as convenient as going out to eat or microwaving a frozen dinner or ordering in. You'll end up washing up the pans.
You subscribe and receive a box each week, every week. If you go away, you have to remember to pause your order on their website by 4pm on Wednesday before or your box gets delivered the next week. Not very convenient!
You can't customise the meals to exclude things like pork (Muslim, Jewish) or fish (allergies) or order a special diet e.g. gluten-free. But there are meal delivery companies who do just that but it's still fairly niche.
My tips for getting the best out of these services.
I think they work best for couples or households with two or three adults. Thanks to their frozen briquettes, the ingredients stay chilled in the box for hours. And they keep for 3 to 4 days once in the fridge so you have quite a few days to make them up.
Start with two meals a week for a defined time (say 4 or 6 weeks) and see how you go. Choose the classic mixed box or the vegetarian box if that's your preference.
Like me, you may cook for two but end up with another serve which is great for leftovers to take to work.
If you get the option to add on a seasonal box of fruit and vegetables with your order, it's a great cost-saving idea.
For families, I think this ends up being an expensive way to serve meals. Hopefully you can cook the one recipe and serve everyone from that. If not, then you may consider ordering the kit for the adults and cooking something else for the kids which really defeats the purpose if you have to cook twice.
The bottom line
These can be a great time saver, especially when you're tired or busy working as well as studying, or out a lot. They also mean your family is getting a healthy dinner meal. Mostly they're a good choice and make a healthier choice than frozen dinners or greasy take-aways.