A. People with phenylketonuria are born with an inherited condition that stops their body from properly breaking down the amino acid phenylalanine - one of the building blocks of proteins. It's a rare condition affecting only one in 10,000 and is tested for in all babies as part of their screening in hospital as a newborn.
What happens to people with phenylketonuria?
If they eat too much phenylalanine, they end up with high blood levels of phenylpyruvic acid. If not treated, this can cause nerve damage and mental retardation. The only treatment is with a diet that keeps the amount of phenylalanine consumed low.
The warning you refer to is found on all foods sweetened with aspartame. Aspartame is a sweetener made from two amino acids joined together, one of which is phenylalanine.
While it poses no health risk to the average person, it's a problem if you have phenylketonuria – hence the warning.
Here's what phenylalanine looks like as a molecule: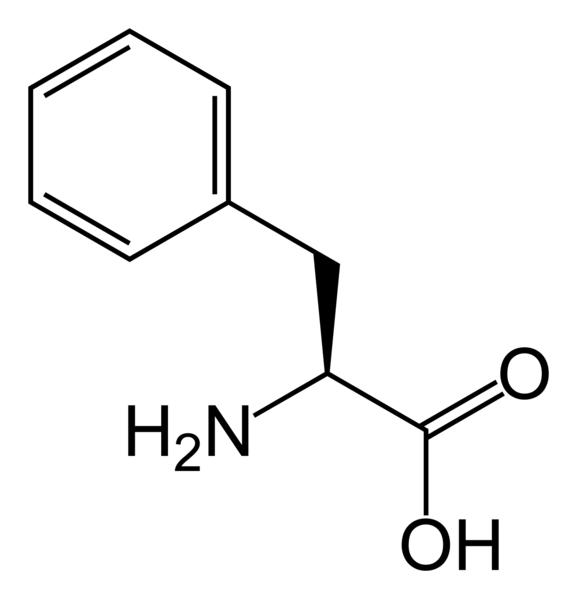 Save