The secret to stir-frying is the heat. You need a really high heat to cook the ingredients quickly and prevent them stewing in their own juices. That way, your stir-fries will always be fresh and crisp, not limp and soggy.
Nutrition per serve
One serve (including 1/2 cup rice ) contains 1385 kJ ( 330 calories), 7 g fat (includes 2 g saturated fat), 34g carbohydrate (includes 5g sugars), 5 g fibre and 555 mg sodium. Read our nutrition rating system.
Directions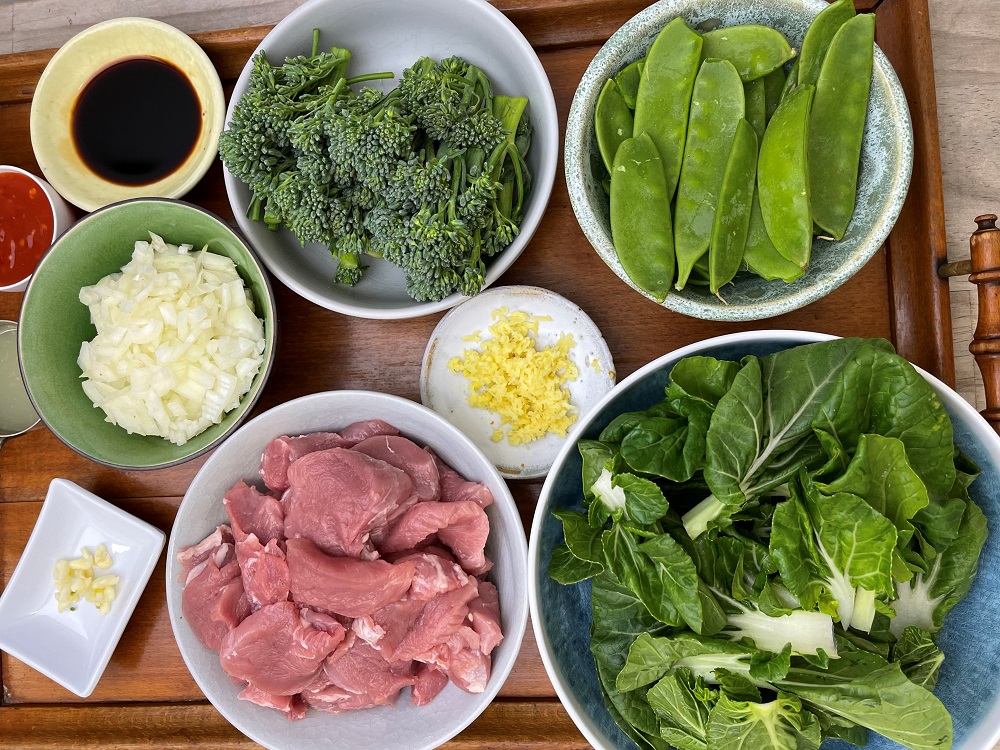 1. Heat oil in a wok or large frying pan on high. Stir-fry the pork in 2 batches for 2-3 minutes. Remove to a plate.
2. Add the onion, garlic and ginger to the wok and stir-fry for 1-2 minutes until just tender.
3. Return the pork to the wok with the baby bok choy, broccolini, snow peas, sweet chilli sauce, citrus juice and soy sauce. Stir-fry for 2-3 minutes until greens are just beginning to wilt.
4. Serve immediately with steamed rice. Sprinkle with coriander leaves.
Save
Variations
Tip: To have all the veg cooked, microwave the hard stews for about 1 minutes on high before adding to the wok with the cooked pork in Step 3.