1. Salmon 'en papillote'
'En papillote' means 'in parchment' in French – which also means no washing up! This I love!
Top a sheet of baking paper with a finely sliced zucchini, ¼ of a capsicum, finely sliced, a handful of drained, tinned chickpeas, 6 halved cherry tomatoes and a couple of small slices of lemon. Top with a fillet of salmon, a drizzle of olive oil and a few thin slices of chilli. Wrap the sides of the baking paper around the fish to enclose and bake in a moderate oven for around 15 minutes, until cooked through. Top with chopped parsley and serve.
2. Shakshuka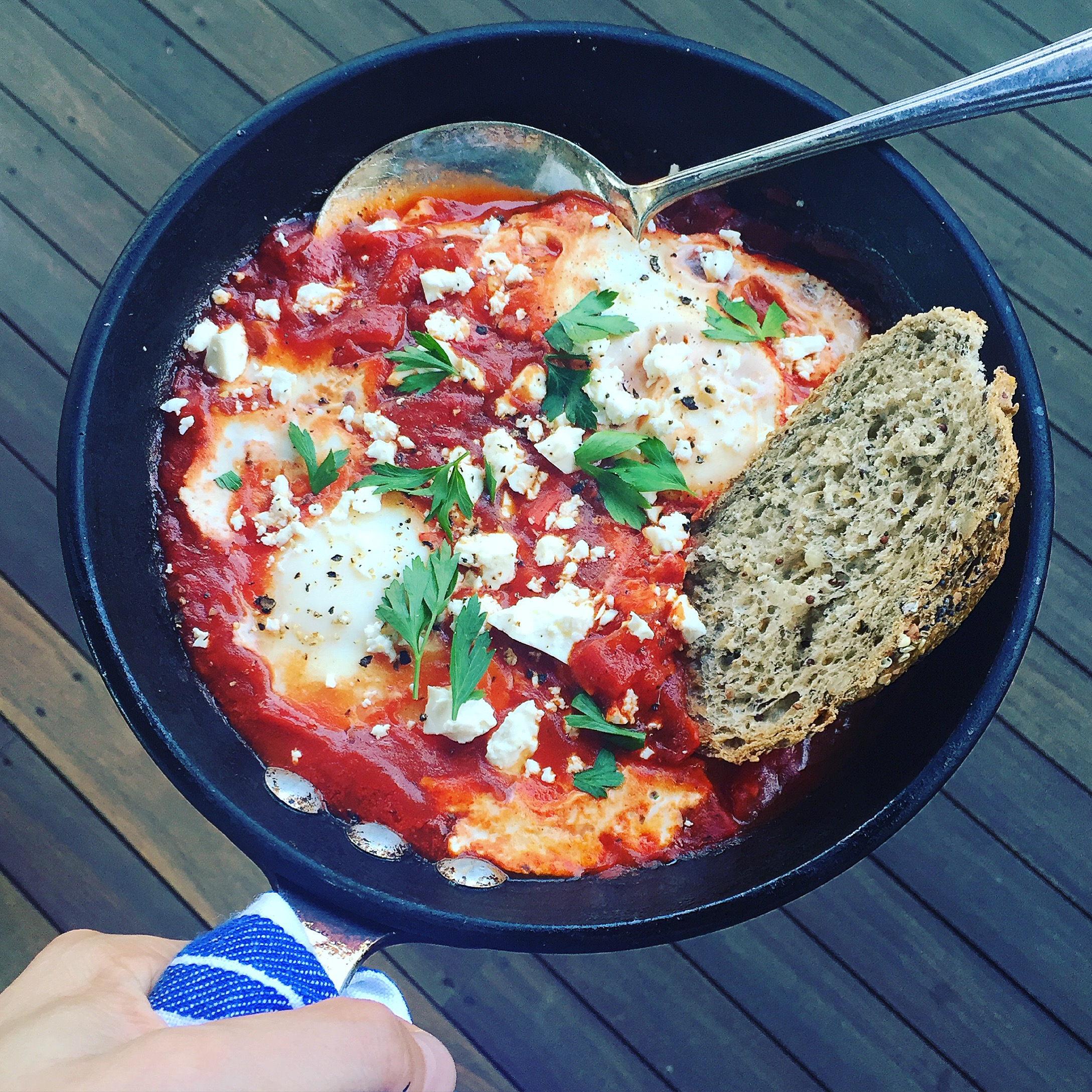 The best thing about this comforting dish is that it can be eaten straight from the pan!
In a small fry pan, cook 1 chopped tomato, ¼ finely diced capsicum and 4 tablespoons tomato pasta sauce over medium heat for 1-2 minutes. Make 2 holes in the sauce and crack an egg into each hole. Cover with a lid or foil and continue to cook over low heat for 5-10 minutes until the eggs are just set. Serve in the pan sprinkled with chopped parsley, some cracked pepper and a slice of crusty bread on the side.
3. Upside-Down Shepherd's Pies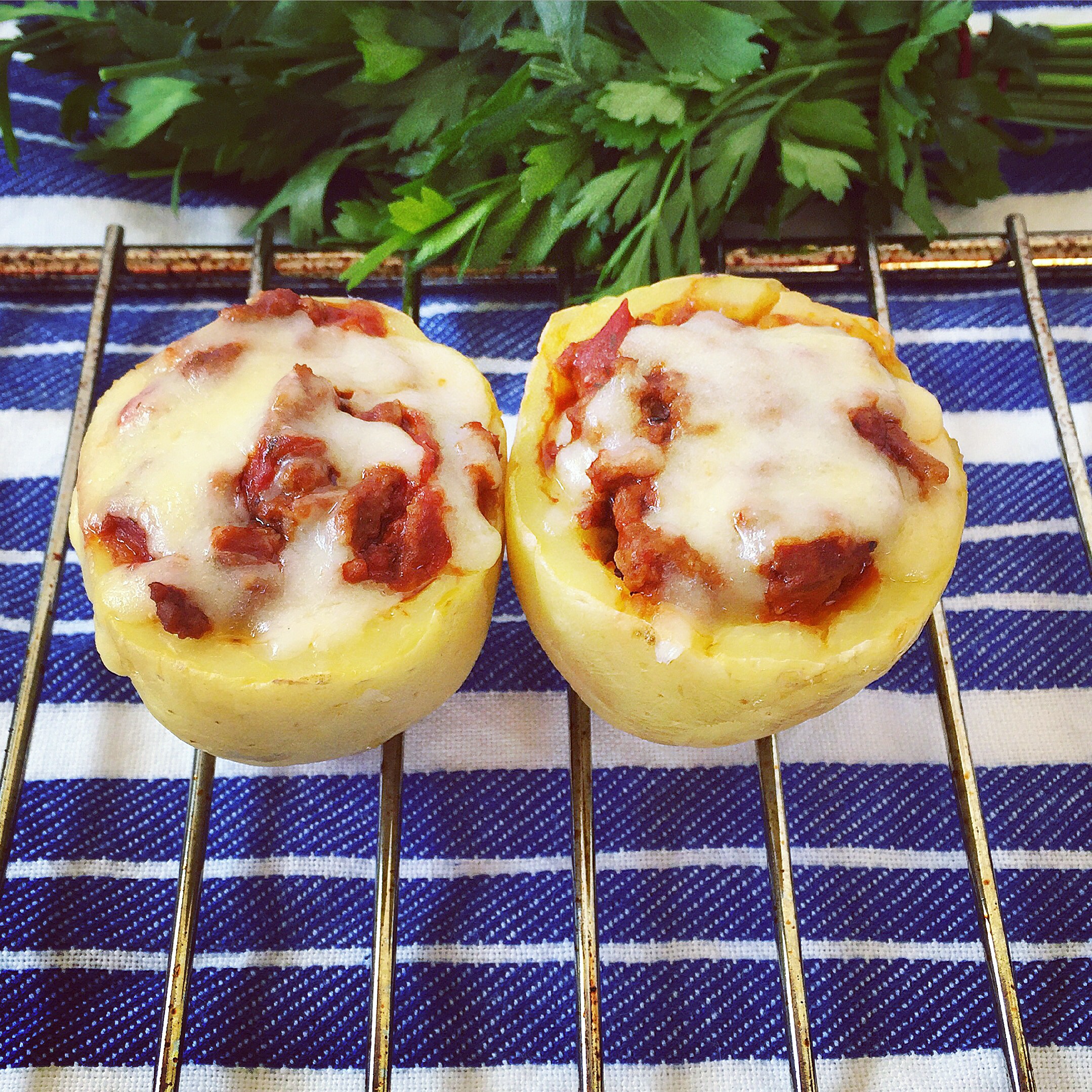 Easy and filling
Take a medium sized potato or sweet potato, prick the skin with a fork and place in the microwave on high for 5 minutes. Meanwhile, pan fry 100g lean mince over medium heat until browned. Add 2 tablespoons of tomato pasta sauce, ½ finely chopped tomato and a finely diced celery stick. Cook for another 2 minutes or until the tomato and celery are soft. Slice the potato in half and scoop out some of the flesh from each half. Spoon the mince mixture into the holes, sprinkle with grated cheese and place under the grill for a minute or two until cheese has melted.
Tip: Keep the scooped out potato flesh in the fridge to use in chilli tuna burgers later in the week
4. Chilli Tuna Burgers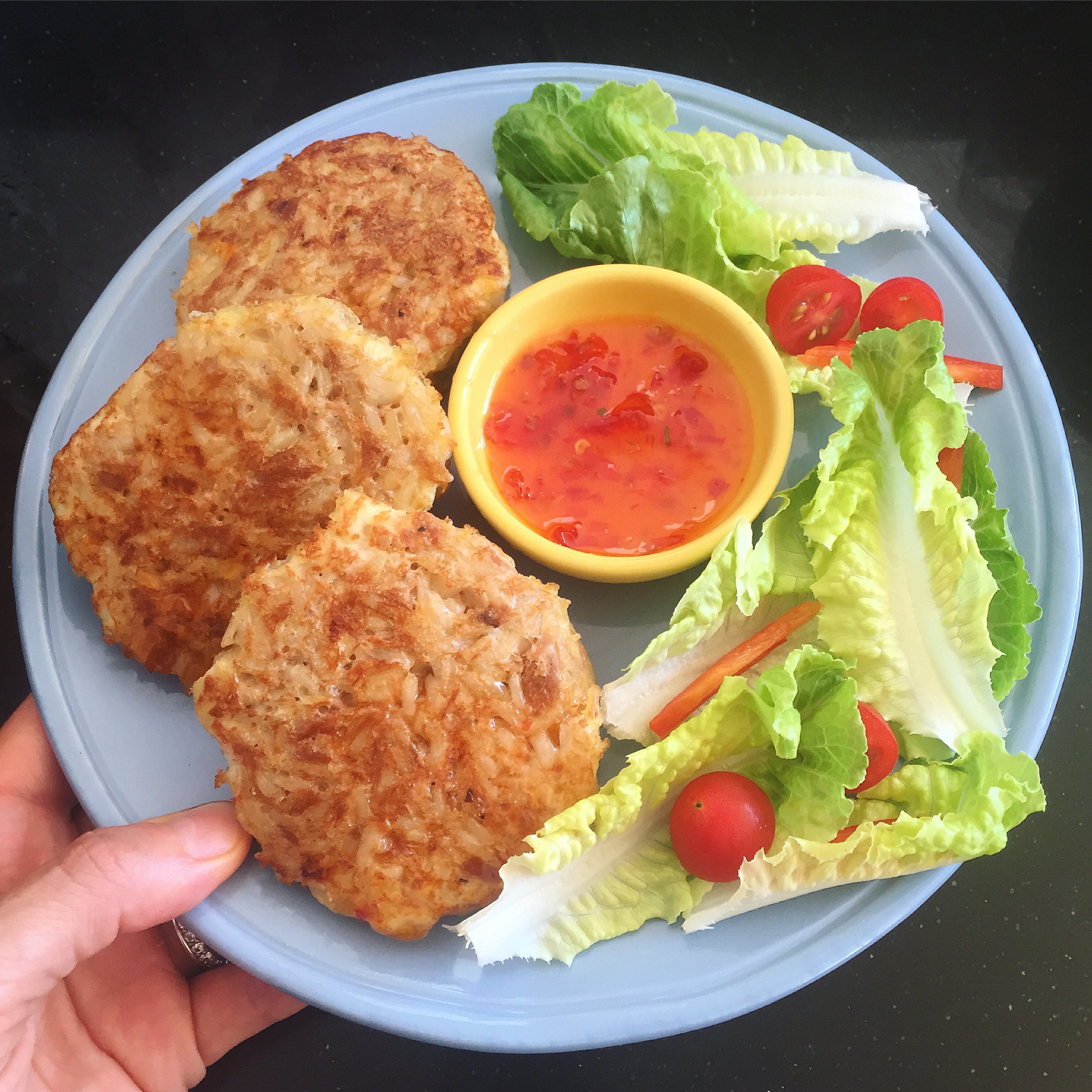 These are great for using up left over mashed potato or rice.
Mix together one small tin 100g of chilli tuna, 1 cup mashed potato or cooked rice, 1 egg, 1 tablespoon of finely chopped parsley and some pepper. Shape the mixture into three patties and fry over medium heat for a few minutes on each side until firm and golden. Serve with sweet chilli sauce and a green salad. Makes 3 – eat 2 for dinner, refrigerate the third for lunch the next day.
5. Red lentil, coconut and chilli soup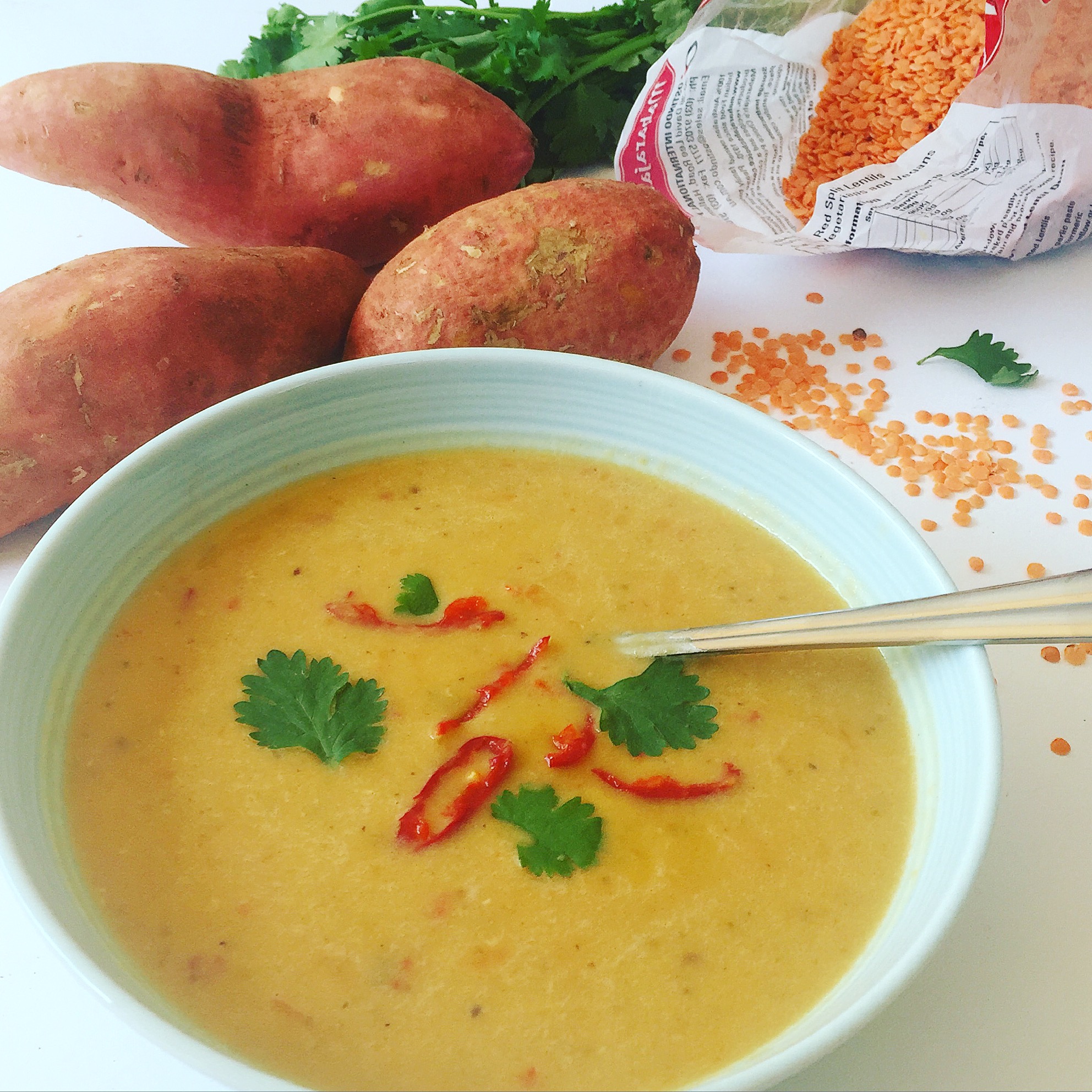 An addictively delicious and hearty soup which is great for freezing. Freeze in one-cup portions so you can pull one out when you come home hungry.
In a medium saucepan, place 1 cup of red lentils, 1 small, grated sweet potato and 3 cups of chicken stock. Simmer for 15 minutes until the lentils are very soft. Add ¼ cup light coconut milk, 1 teaspoon chilli flakes and 1 teaspoon ground cumin. Using a stick blender, blend until smooth and serve sprinkled with coriander and chilli if you like. Makes 3 serves.
6. Stuffed capsicum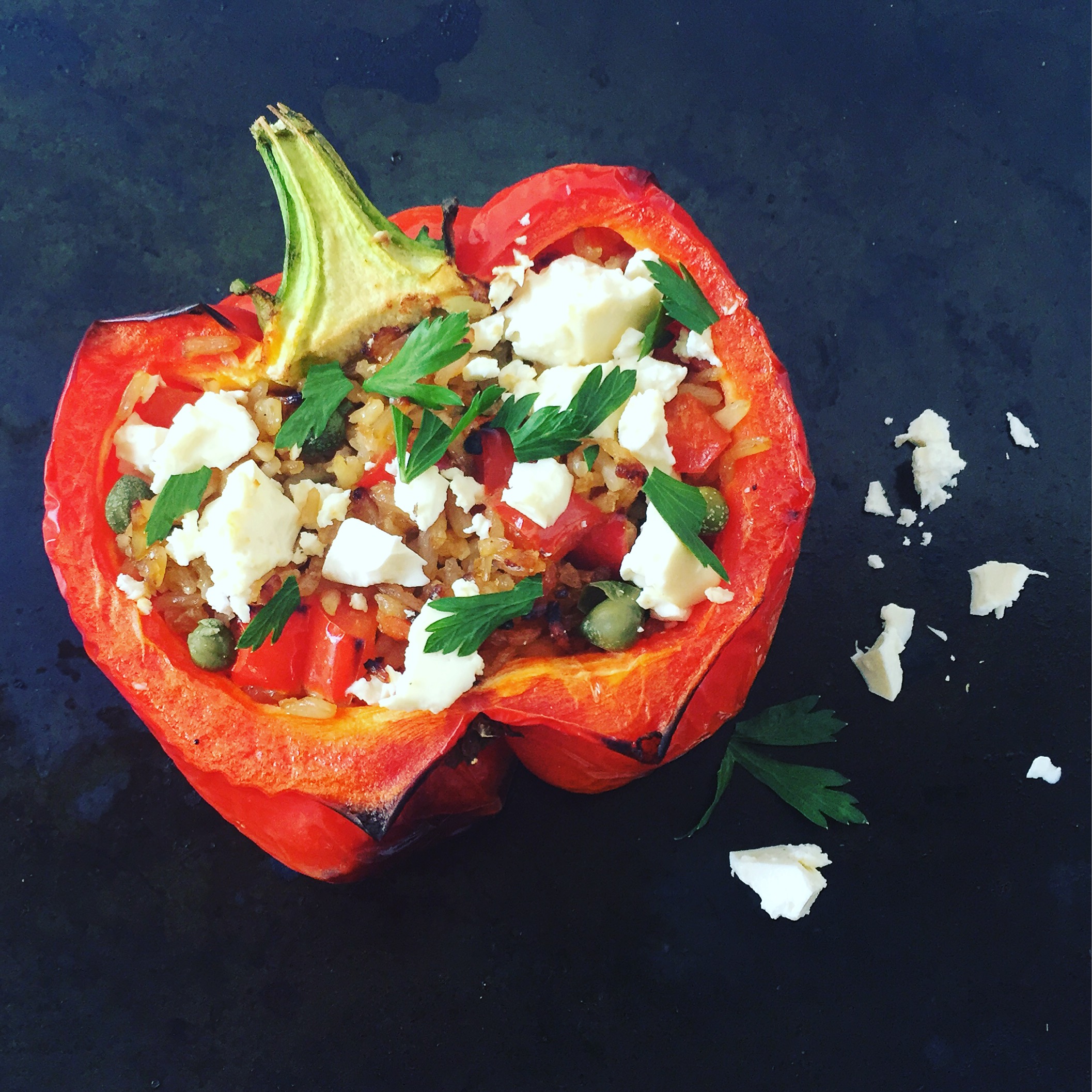 If you like capsicum, you'll enjoy these. They can also be stuffed with left over fried rice.
Slice a red capsicum in half lengthways. Carefully remove the core and seeds, leaving the stem in place. Mix together one 1 cup cooked brown rice*, 1 tin flavoured tuna (e.g. tomato and onion), a few roughly chopped olives (or capers) and 50g of crumbled feta. Divide the mixture between capsicum halves and top with extra feta. Bake in a moderate oven for around 15 minutes until the capsicum has softened. Sprinkle with chopped parsley or basil.
*Brown rice can take quite a while to cook but Sunrice make a range of microwaveable brown rice products that take around 90sec.
7. Mediterranean chicken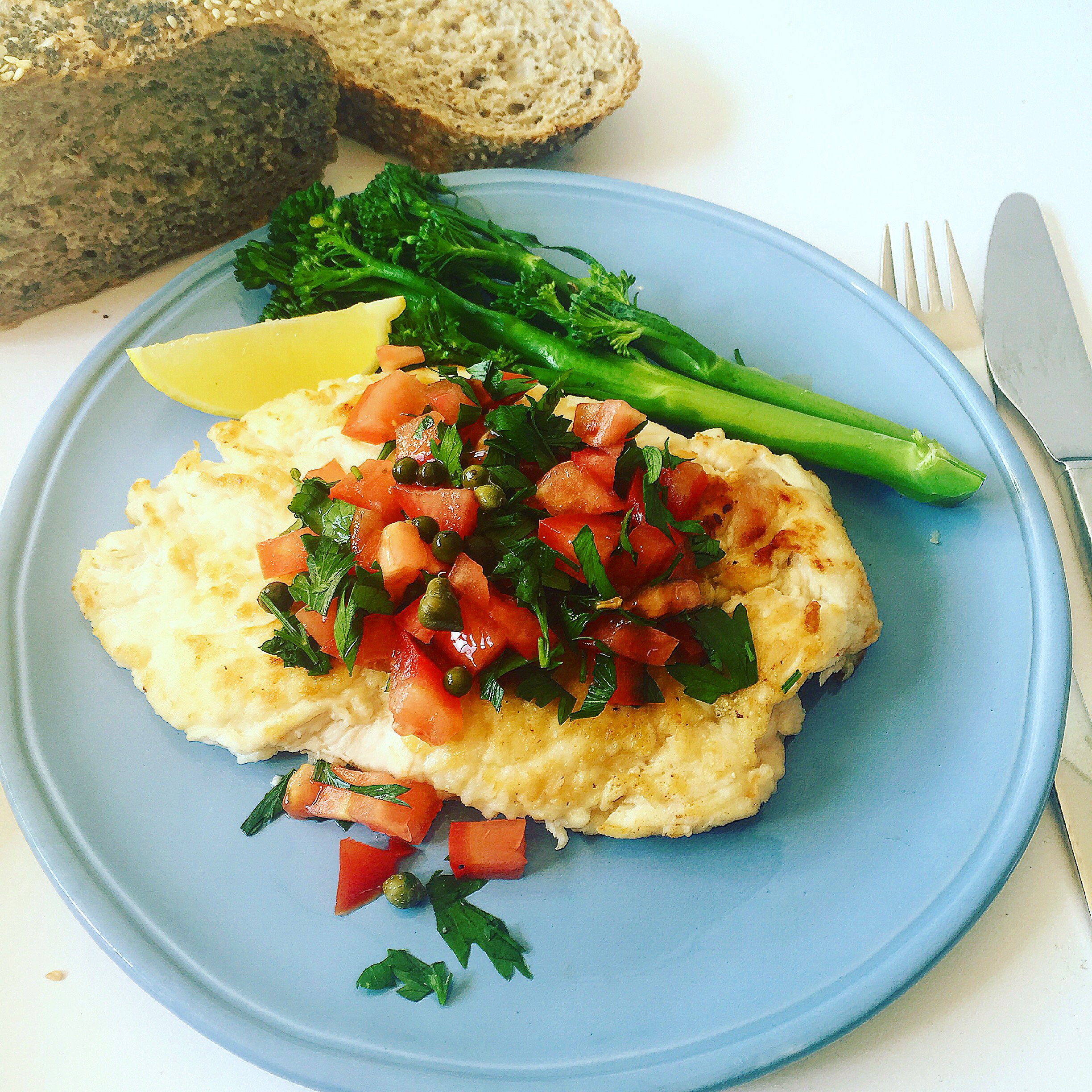 Save any leftover tomato topping from this recipe to use in the stuffed capsicums.
Cover a small chicken breast in cling film and, using a rolling pin, flatten to around 2cm thick. Dust each side with rice flour (alternatively use plain flour) and season with pepper. Spray a fry pan with oil and fry chicken breast for a couple of minutes on each side until cooked through. Mix together 1 finely diced tomato, ½ tablespoon capers plus a handful of chopped parsley. Spoon over cooked chicken. Serve with a baked potato or wholemeal bread and steamed greens.
8. Healthy fried rice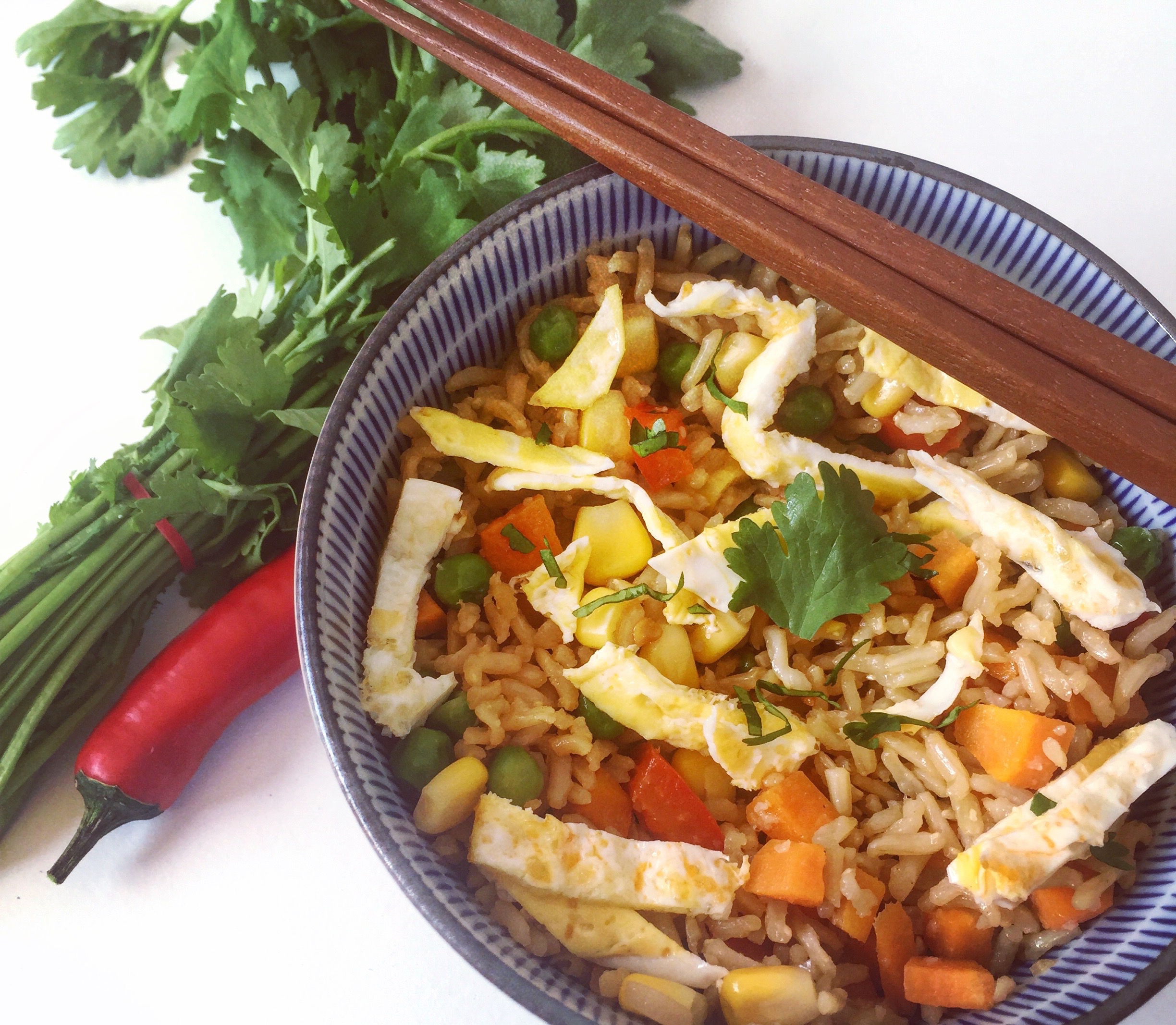 This dish is great made with chicken, beef or prawns.
In a wok, or medium sized saucepan, heat ½ tablespoon sesame oil. Add 1 packet (250g) precooked brown rice, a handful of frozen peas, a small tin of sweet corn, ¼ capsicum, finely diced and ½ carrot, finely diced. Stir-fry for 2-3 minutes until the vegetables are softened and peas defrosted. Then stir through 100g cooked diced chicken, beef or peeled prawns, 1 tablespoon soy sauce and 2 teaspoons sweet chilli sauce. Spoon into a bowl. Crack an egg into fry pan and break up yolk with a fork. Cook until set, around 30 seconds, then remove to a chopping board, slice thinly and sprinkle over rice.
Thank you to dietitian Skye Swaney for these creative, healthy recipe suggestions. You can read more of Skye's thoughts on food and nutrition at Shift Nutrition.