So here are the foods that helped me achieve these ideals this week. I hope they help you to better health and more vitality.
Roasted mushroom and cauliflower soup
I've always loved mushrooms. Whether shop-bought or hand-picked from the forests around Jenolan Caves with my Polish-born mother (a good nationality to go wild foraging with), mushrooms improve the flavour of just about anything.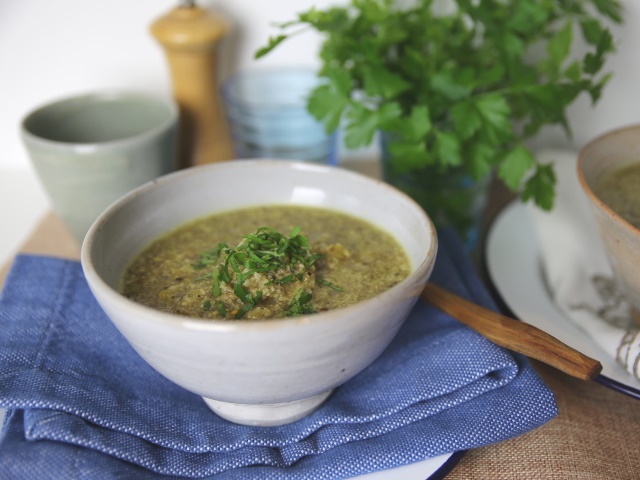 This yummy soup recipe came my way from the Australian Mushroom Growers and I couldn't resist. To make it, you roast a small head of cauliflower and 500grams/1 pound of mushrooms for around 30 minutes. Drizzle over olive oil and curry blend or powder (I like Herbie's whole seeds curry powder – it adds a nice heat without overpowering the dish). Then sauté a leek (or onion) in olive oil. Pour in 1 Litre (4 cups) of chicken stock and add the roasted mushies and cauli florets. Simmer for 20 minutes. I like to add some celery tops, thyme and parsley for extra flavour but there's plenty of umami already. When things are tender, puree in a processor until all blitzed and serve with crusty toast and extra parsley on top. Nice.
Carrots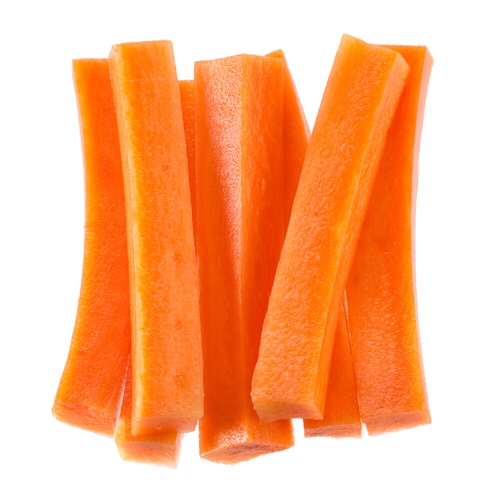 Ok, I confess I love carrots. I reckon they are just about THE most versatile vegetable. Ponder this: what other veg can you eat raw in salads or cooked? In savoury or sweet dishes? And in cake (think carrot cake) ?
I like to peel a carrot and cut it into long fingers to nibble on whilst I'm writing or else use them instead of crackers to dip into hummus or tzatziki. They are crunchy, fresh and help me eat more vegetables! It's going towards my five-a-day!
Nutritionally you get so much from this firm root vegetable - it's high in beta-carotene, the orange colour which functions as an antioxidant and is also converted to vitamin A once in the body. Just remember that you need some type of fat for the absorption such as a splash of extra-virgin olive oil over cooked, sliced carrot. Plus it's got plenty of fibre, little carbohydrate, and lots of the B vitamin folate as well as minerals potassium and magnesium. All this for very few kilojoules/Calories! A winner!
One medium carrot (weighing around 100g/3oz) has a tiny 110 kJ or 26 Cals, 1 g protein, no fat, 5g sugar, no starch, 4 g fibre and hardly any sodium.
Vita-Weats with seeds and ancient grains
Having loved Vita-Weats since I was a teen (remember the 'worms' of butter one could squeeze out through the holes?), I pricked up my ears at their new variants which capitalise on the trend to ancient grains and super seeds.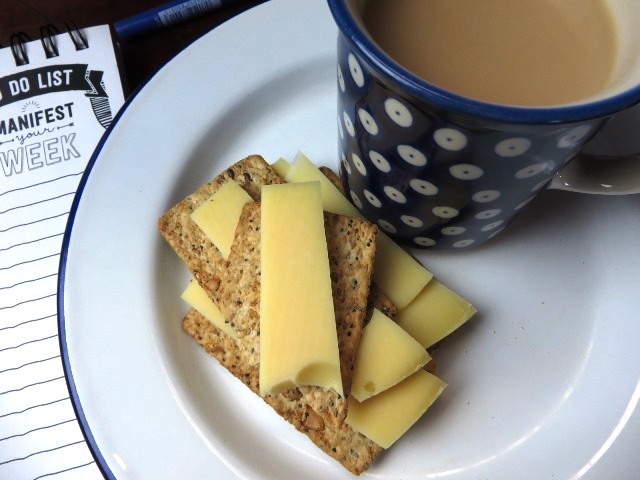 Three or four Vita-Weats with some cheese has always been my go-to morning tea with a cuppa and these new types work nicely and give me a few more benefits. They're the same look and size as the originals but boast extra fibre and fat from Five Seeds (flax, poppy, sesame, pumpkin and chia 8%) OR Ancient Grains (quinoa – est 5%) and Seeds (chia, poppy 2.5%). The main ingredient is still wheat plus there are small amounts of oil, salt (less than 470mg per 100g) and sugar. Not bad.