Eating for a healthy heart
Eating for a healthy heart isn't that difficult. Apart from losing weight, quitting smoking and regular exercise, eating the right foods is key. It's usually the fats and oils that are the focus including those in milk, cheeses, on meat and of course in fast foods and take-aways. Make life easier for yourself and try my swaps so you have more cholesterol-lowering foods in your daily meals.
Swap 1. A better milk for your heart
Head off to your supermarket and buy a carton of low-fat or skim milk for cereal, milkshakes, tea and coffee, or use HeartActive which, in addition to being low-fat, includes plant sterols which help lower your cholesterol levels. This is especially important if you like lots of milk. If you really don't like skim milk try any of the low-fat modified milks, they have around the same low fat content but with a much better flavour. If dairy is a problem for you, opt for plant mylks such as soy or almond mylk.
Read my Review of the Heartactive milk here.
Swap 2. Your oil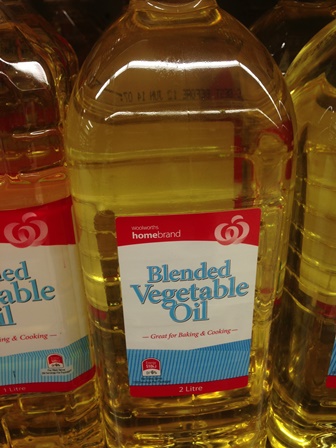 Any oil is fine, except for coconut oil or palm oil as they're high in saturates. For everyday cooking, I like a plain olive oil but I keep a rice bran oil or peanut oil in the cupboard for when I whip up a high-heat stir-fry in the wok for Asian cookery. These have a high smoke-point and so work well in the wok.
For salad dressings, I often make my own using extra virgin olive oil as the base (just mix 2 parts oil to 1 part lemon juice or wine vinegar with a teaspoonful of mustard and lots of ground pepper). I buy Australian olive oils as they're fresher and have racked up fewer food miles than Spanish or Italian. Plus I want to support local farmers.
Invest in a can of oil spray for spraying baking tins and frying pans.
If you like to buy a more economic, blended vegetable oil, remember it's usually a blend of one or two different oils which vary depending on availability and market price. This is what makes it economical and gives you that year-round price consistency.
These blended oils are usually made from canola and/or soybean oil. Don't fall for 'lite' or 'light' oils as they are lighter in flavour, NOT lower in fat.
Swap 3. Out with butter, in with spread
If you have high cholesterol, stop using butter and dairy blends. Instead buy a tub of soft margarine-spread with plant sterols (for example, Logicol or Pro-activ) to help bring down your blood cholesterol. The sterol ingredient can come from either the milk or a spread. All you're after is a total of three serves each and every day. My husband used to consume a glass of milk (one serve) plus the spread on his toast and sandwich (two serves) to get his required three serves a day. Read more about plant sterols here.
Swap 4. Go fibre for breakfast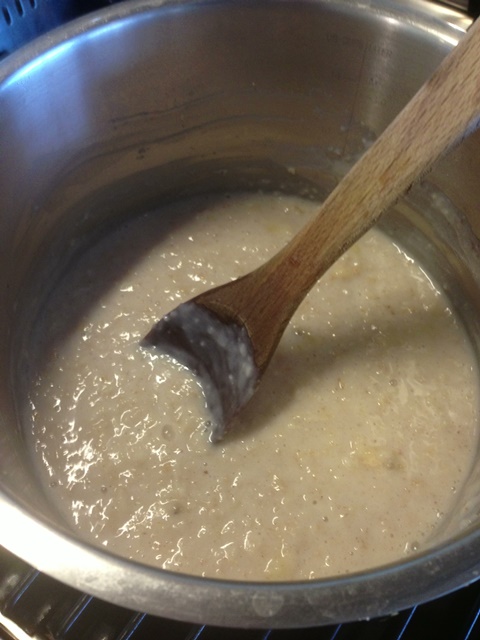 Best choices for your heart are cereals based on oats, barley or psyllium, as they're high in soluble fibre which sweeps cholesterol out of the bowels.
Oats are easy for me. In summer, I'm into my bowl of morning muesli (to which I add extra chopped nuts and seeds like linseed or chia). In winter, it's a bowl of hot porridge or a sachet of minute oats if I'm out at work. I prefer the plain sachets so I can add just a splash of honey or brown sugar, not heaps.
Cereals made from barley e.g. BarleyMax or psyllium e.g. Guardian are other healthy choices. If you find them too 'strong', mix them into another lighter cereal. Remember to increase them gradually as they can produce gas or tummy bloating when you first start. Or try a spoon of oat bran or psyllium husks sprinkled over your regular cereal
Read my Review of BarleyMax products
Read how to choose a healthy breakfast cereal
Swap 5. Re-think cheese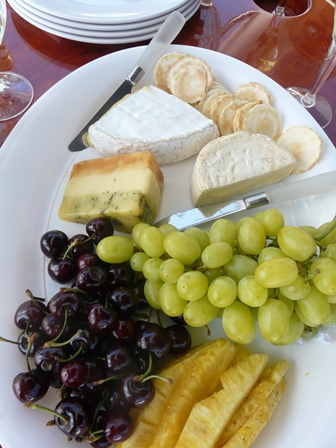 Cheese is often a handy protein food, useful for a quick sandwich or with crispbread between meals but it's a killer for saturated fat, cholesterol and kilojoules (calories), especially the tasty aged cheddars or soft Bries and Camemberts that are so popular these days.
Swap for a reduced-fat cheddar cheese but remember to use in moderation - these usually have only 25 per cent less fat so are still relatively high in fat and saturated fat.
Otherwise Mozzarella and Swiss cheeses are lower in fat and salt and cottage cheese, ricotta and quark can be used in many ways from toast toppers to dips.
If you're into Parmesan and Italian food, it's hard to find a substitute so just use a little shaved or grated on top for flavour.
Finally there are lots of non-cheese alternatives for those crispbreads or toast - swap to hummus, mashed avocado or peanut butter.