The sugar comparison
Turn to the back of the Ocean Spray Original Craisins and you'll find the ingredients list is simple. It has only two ingredients: dried cranberries (65%) and sugar.
That means there is 35 per cent added sugar. Add to that the natural sugars from the fruit itself which is 38 per cent, you get a total count of sugars to 73 per cent. Yep, that's a lot.
When you taste the Craisins, you can see why the manufacturer needs to add sugar. Even with the more-than-adequate sweetness coming through, you can still taste the tart. Without it, they would just taste way too tart and wouldn't compare to other dried fruit.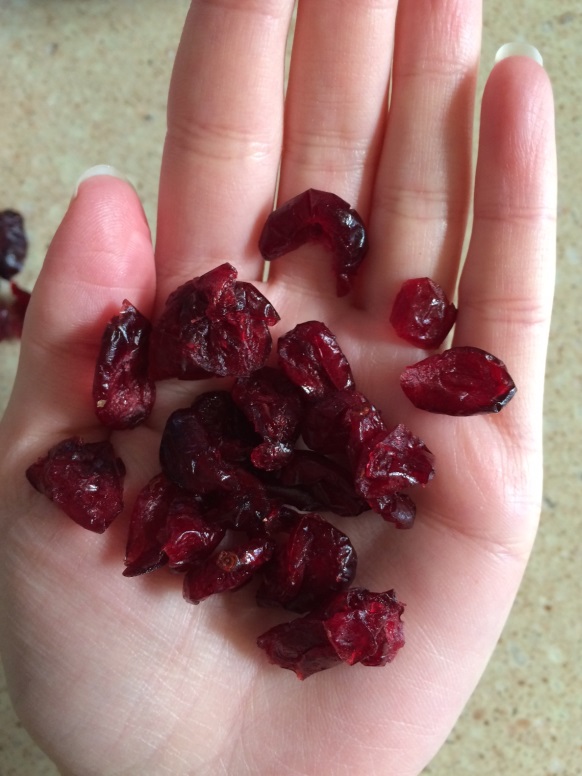 In fact, when you compare the total sugars in raisins (which are dried grapes), it's around the same as the original Craisins – 72 per cent or 72g per 100 grams.*
But now Ocean Spray have brought out a new reduced sugar version, with 50 per cent less than the original version (or raisins for that matter). That makes it a total of just 35 per cent, which translates to 14g of sugars per 40g (or ¼ cup) serve. So, they simply cut back on the amount of sugar they add, right? Wrong.
In order to reduce the sugar content (total, not just added) by half but still make them taste surprisingly similar, they've added a sweetener (sucralose) to supplement the cane sugar. And somehow two more ingredients turned up in the mix: a strange 'soluble gluco fibre' and a humectant (glycerin) which is needed to keep them plump and moist.
Less sugar equals more fibre?
So, not only do the Reduced Sugar Craisins have 50 per cent less sugars, they also have more than three times the fibre content. And this is thanks to the addition of the soluble gluco fibre. Not something you see everyday nor something you can chomp into. It appears to be a liquid soluble fibre made from maize or corn starch, according to info from sugar giant and manufacturer Tate and Lyle.
Taste the difference?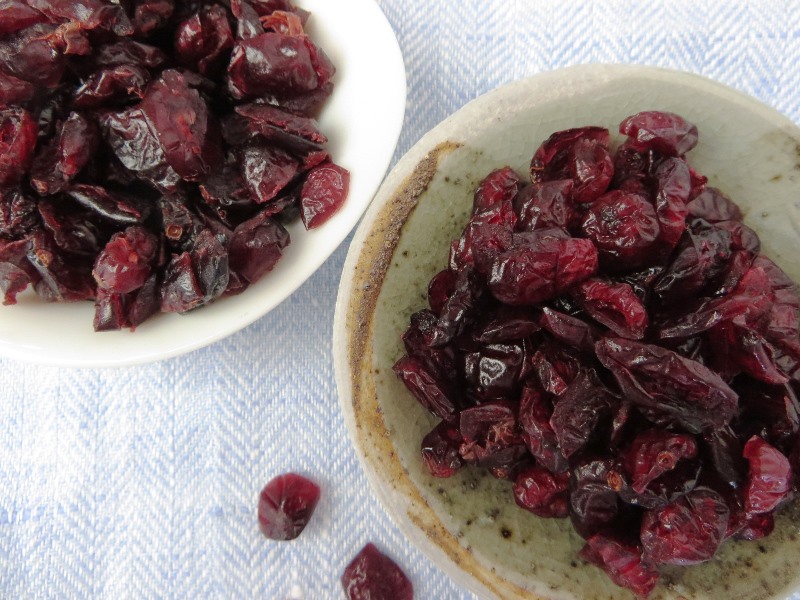 Can you taste the difference? Well, not really. The Reduced Sugar Craisins taste weirdly similar to the original version, still sweet and tart but slightly more chewy rather than juicy (likely thanks to the added fibre). As my taste testing partner said: "a little less lolly and a little more fruit". But I honestly think if you weren't eating them one right after the other, like we were, you wouldn't notice the difference.
Pros
Less added cane sugar meaning less overall kilojoules (Calories), down from 548kJ per serve to 416kJ.
More fibre - three times more in fact- making these an excellent source of fibre with 10g per serve. But it's not the normal type of fibre you find in fresh fruit.
Equivalent to one serve of fruit.
Versatile, as they can be used in sweet or savoury dishes.
Cons
More additives- why the need to add a sweetener and humectant and even fibre?
Easy to overeat - while a ¼ cup may be equivalent to a serve of fruit, dietitians wouldn't recommend you regularly swap dried fruit to replace whole fresh fruit, especially where it contains added sugar, as there's a lot less volume in the dried version, meaning it takes more of it to fill you up.
Not a lot of difference in taste, which could be a good thing or a bad thing, depending on your take.
Still only 61 per cent actual cranberries!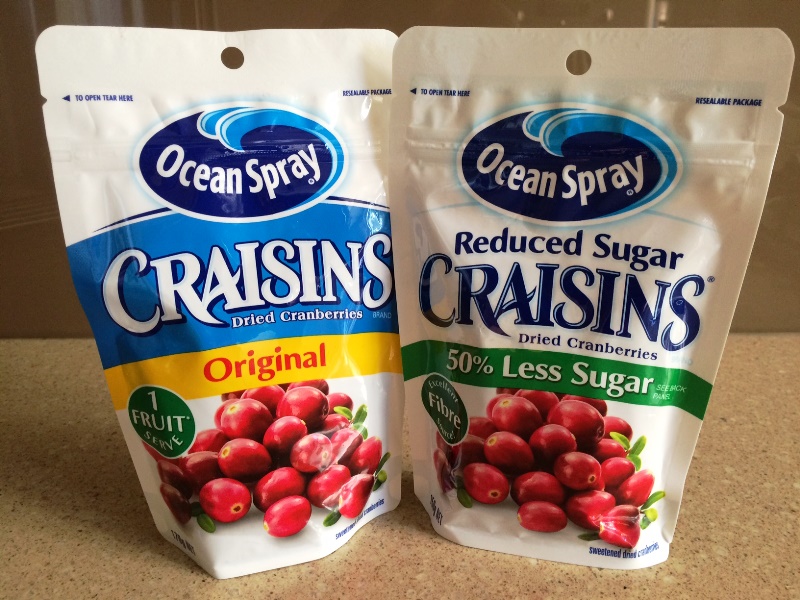 Nutrition stats
Per serve 40g (1/4 cup)
Per 100g
Nutrient
Ocean Spray Reduced Sugar Craisins
Ocean Spray Craisins Original
Ocean Spray Reduced Sugar Craisins
Ocean Spray Craisins Original
Energy kJ/Cal
461/100
548/131
1040/249
1370/328
Protein, g
0
0
0
0
Fat, Total g
0
0
0
0
Fat, Sat g
0
0
0
0
Carbs, g
31
33
77.5
82.5
Sugars, g
14
29
35
72.5
Fibre, g
10
3
25
7.5
My verdict?
Nutritionally (numbers speaking) the Reduced-Sugar version comes up better, with less added sugar and more fibre, and is probably a better alternative to the original version if you eat them all the time. BUT: dried fruit is never a good substitute for whole fruit, especially when it needs an ingredient list of more than one. Reserve both versions for consumption in small quantities and not too often is my suggestion.
Guest reviewer - Megan Cameron-Lee, APD http://thedieteticdegustation.blogspot.com.au
* Based on Sunbeam Raisins as found on the Calorie King website.