So what is a Kanzi apple?
Red and cream in colour, this fragrant fruit is a natural cross between a juicy Gala and a tangy sweet Braeburn apple.
According to the growers, the Kanzi is a new variety of apple developed in Belgium around 2004 to 2007.
It's a cultivar that has been licensed to a limited number of Australian growers who have now grown sufficient quantities for national distribution.
I bought mine at Harris Farm Markets at Drummoyne and Norton Street Grocer at Leichhardt but you can find them at many major supermarkets.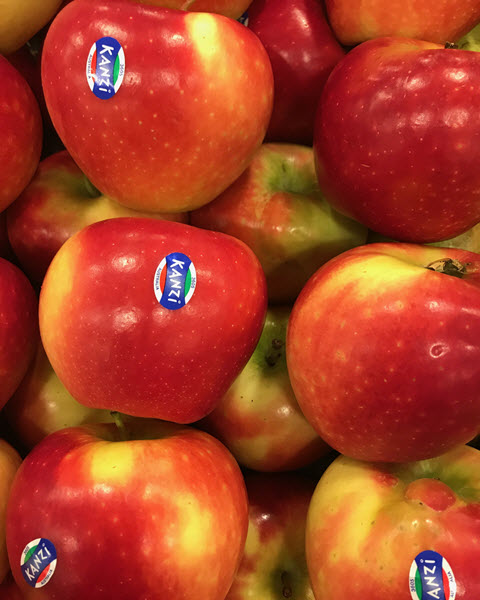 Also known as Nicoter, the Kanzi apple is similar in taste and appearance to the New Zealand Jazz apple, although the texture of the Jazz is harder.
When I enquired about Kanzi at my small local greengrocer, he suggested I try the Jazz which he reckoned was the closest – it's nice but not in the same league IMHO!
Interestingly the Jazz, bred in New Zealand, turns out to have the same parents as the new Kanzi so he was close.
In case you're wondering, the name Kanzi means "hidden treasure" in Swahili.
Taste: 10 out of 10
Kanzi is a quality apple. Compared to other apples, we found them crisp, sweet, unbelievably juicy and a real treat. So much nicer than Jonathon (which were once my fave) and closer to a Jazz (already mentioned) or a Pink Lady in firmness.
With their short season, they are only around now for about 12 weeks so buy up when you spot them. They do not go into cold storage so won't be available all year, as some varieties are.
For cooking, their larger size (300g vs the standard 150g apple) is a plus as one gets more flesh and less core and skin wastage when making stewed apple, apple pie or apple compote.
That crunch also means that when cooking, their cell structure holds its own shape and texture, and doesn't go mushy under heat as some apples do.
Kanzi is a quality apple. We found them crisp, sweet, unbelievably juicy and a real treat.
Nutrition: 19 out of 20
Like all apples, Kanzi apples have virtually no protein or fat, supply a range of vitamins and minerals (especially potassium) and are a good source of fibre, particularly pectin fibre, which helps keep blood cholesterol low.
They are a good source of polyphenols and natural fruit sugars (fructose with some glucose). They make the ideal between-meal snack with no preservatives or allergens, lots of chewing and filling power.
Apples are high in malic acid – a food acid and natural antiseptic that refreshes the mouth. They have often been eaten at the end of a meal in order to clean the teeth and breath.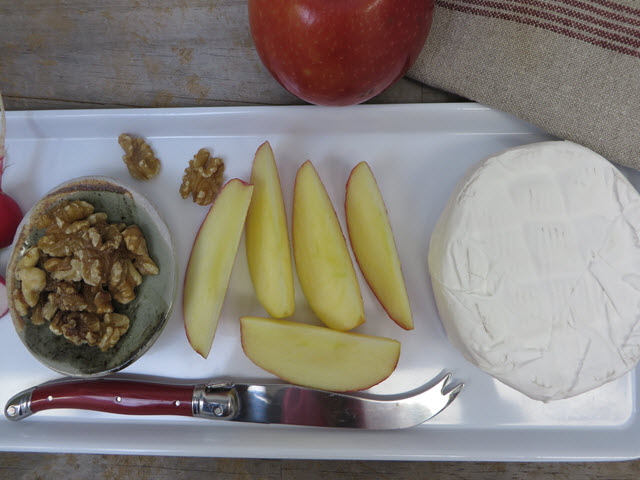 A Kanzi apple (it's large, weighing 300g) supplies only a trace of protein and fat, 36g sugars, a trace of starch, 6g dietary fibre and 616 kilojoules (148 calories).
Depending on its size, one Kanzi gives you your two recommended serves of fruit a day, which is pretty amazing. It scores the perfect 5 out of 5 for a Health Star Rating.
Convenience: 10 out of 10
Like all apples, Kanzi makes a nutritious snack eaten straight or cut up into wedges. Being so transportable, they make the perfect healthy snack. You can add them to salads or cheese boards where they pair nicely with white, creamy cheeses or strong cheeses like gorgonzola along with walnuts or almonds. And they're wonderful to cook with – think apple crumble, apple Brown Betty, apple cake and apple sauce.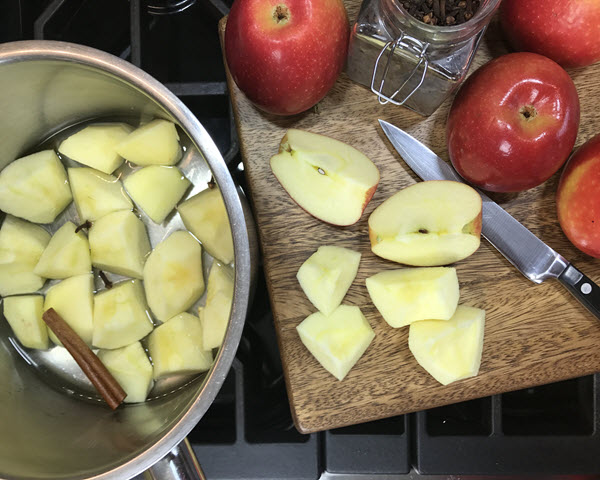 Sustainability 8 out of 10
Kanzi apples are grown locally in each state in all the major apple-growing regions such as Stanthorpe, Orange, Batlow, Mornington, Yarra, Adelaide Hills, Manjimup, Perth Hills and Huon. They don't rack up huge food miles as they are not shipped across the land.
With their short season of only 12 weeks from the end of April to July, they are sold "fresh off the tree" and not put into cold storage. This means you're getting a fresher, crisper apple in season at the start of winter.
Once eaten, all apples score well, as almost all is eaten and the little inner core that's left is suitable for the compost.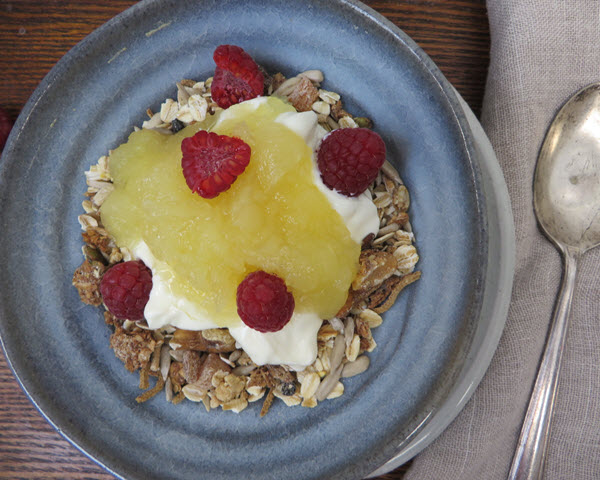 They have a shiny exterior which suggests to me that a little wax is applied. This helps to retain moisture and prevent insect attack. I have written before about the lack of downside to waxed apples here.
However, I know the two major supermarkets now offer only unwaxed apples so if you buy them from there, they will have no wax coating.
Kanzi are NOT organic but the growers tell me that they have as few inputs as possible, in an effort to keep costs down, so they are as natural as you can get.
Overall score 47 out of 50 or 4 ½ apples

More details at the Kanzi website.
The final word
Get out NOW and buy some Kanzi apples. The season is short so it's your only chance to bite into one and experience that crispness and juiciness yourself. Yes you'll pay more for them (I paid $1 more per kilo than similar quality apples) but I believe they are worth it. I love them and hope they continue to grow in popularity so I can bite into one again next year.
Thanks to Dave, Gordana, Guy, Flo and Caitlin for tasting all those apples.
Save
Save
Save
Save
Save
Save
Save
Save
Save
Save
Save
Save
Save
Save
Save
Save
Save
Save
Save
Save
Save
Save
Save
Save
Save