How is Kfibre made?
Kfibre is derived from sugarcane. First the fresh sugarcane is washed and chopped, and the sugary juice removed. The leftover plant is dried and ground into a fibre powder similar to a psyllium husk powder, which you find in fibre products like Metamucil. Catherine has already answered the 7 most-asked questions on fibre, including whether you should use fibre supplement powders, so you can read more here.
An Australian product
KFSU, an Australian company, based in Far North Queensland began the development of this process in 2006, producing Kfibre from sugarcane from the Burdekin region. The product utilises the part of the sugarcane that is a waste product of sugar production. So this is a sustainable way to create a use for the cane stalk fibre.
How it stacks up nutritionally
Kfibre is marketed as a '100% natural whole plant dietary fibre for the maintenance of digestive health'. It:
is high in fibre
is low in kilojoules (Calories)
has a low Glycaemic Index
is gluten free
and allergen free
It could be used as a wheat flour substitute for those with celiac disease, or as an alternative to replace some of the flour in baked goods to lower the GI and overall kilojoules (Calories) while boosting the fibre content.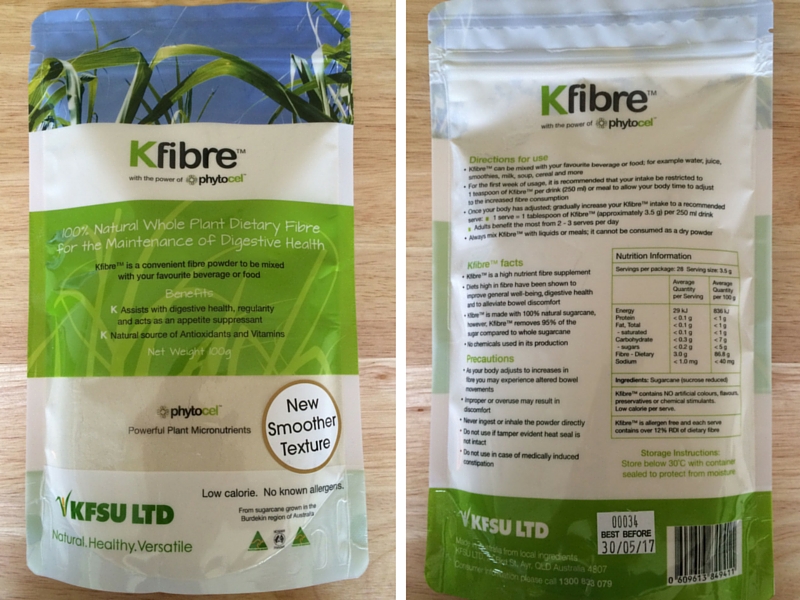 | | | |
| --- | --- | --- |
| Nutrient | Per serve (3.5g teaspoon) | Per 100g |
| Energy, kJ/Cal | 29/7 | 836/200 |
| Protein, g | <0.1 | <1 |
| Fat - Total, g | <0.1 | <1 |
| - Saturated, g | <0.1 | <1 |
| Carbohydrate, g | <0.3 | <7 |
| Sugars, g | <0.2 | <5 |
| Dietary Fibre, g | 3.0 | 86.8 |
| Sodium, mg | <1 | <40 |
Note: it also claims to provide the RDI for calcium, iron, potassium and manganese but as these aren't listed in the nutrition information panel, we couldn't verify this.
Mix it into different foods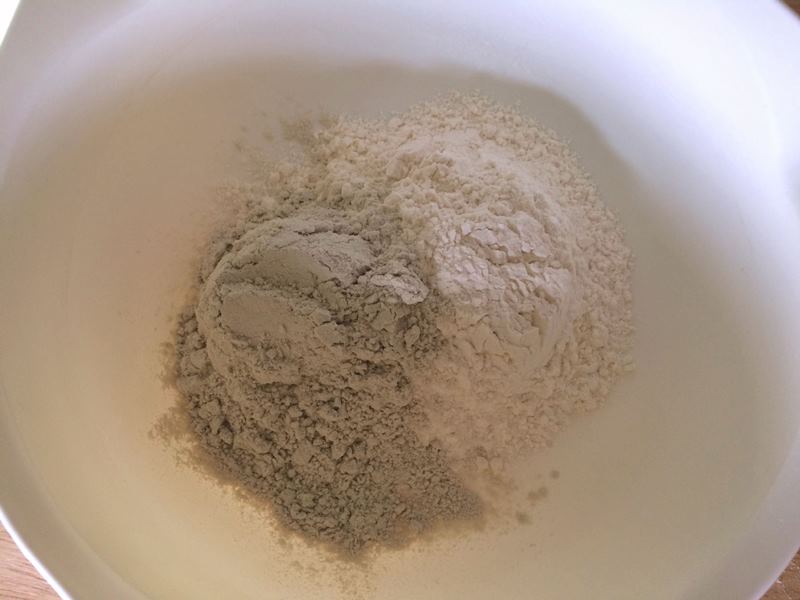 KFSU suggests that you can:
Add a teaspoon to a glass of water
Mix a tablespoon through a tub of yoghurt
Add 6 tablespoons to 2L of milk to produce a high fibre milk or in the same way to juice
Replace up to 20 per cent of flour with Kfibre in baked goods
Add to soups, stews, milk shakes, quiche or meat patties
The taste test
When I opened my Kfibre pack, I was surprised at how fine the powder was - just like flour. It has an off-white colour and a fairly neutral smell and taste. It's not sweet at all, despite being made from sugarcane, as all the sucrose has been removed.
I first tried mixing a teaspoon of the powder into a glass of water as they suggested. But I was disappointed to find it didn't completely dissolve, leaving a slightly powdery texture and a very murky colour. Once I left the glass sit for a few minutes, I noticed the sediment drop to the bottom of the glass. Certainly doesn't compare favourably with other fibre powders in this regard.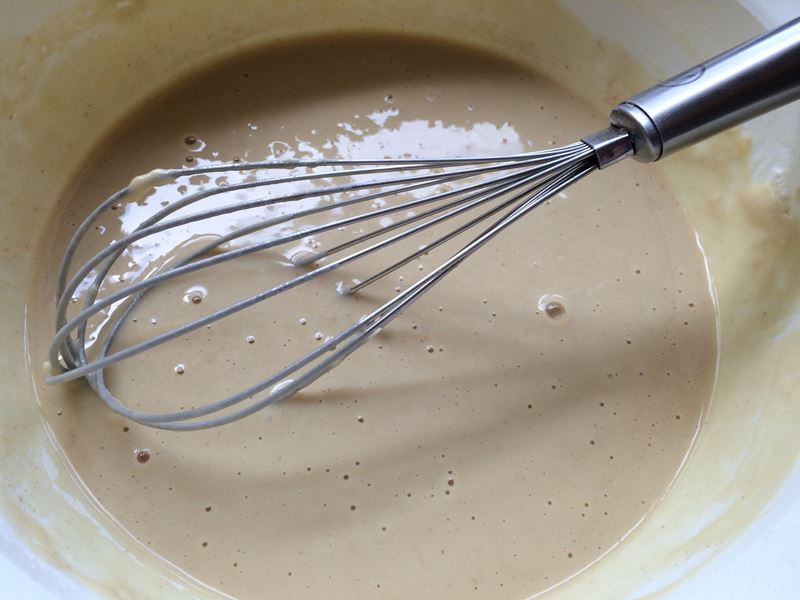 It did perform a lot better when I mixed it into a raspberry pikelet batter! I replaced 20 per cent of the flour with Kfibre (as they suggested) and got a very similar consistency batter with no taste difference. It had the smoothness that comes from using white flour (unlike with wholemeal flour), with the added bonus of hidden fibre. Clearly this is the way to go with Kfibre.
Where you can find it
Kfibre is currently only stocked in some pharmacies in Queensland (see here for the full list of stockists), but is also available to purchase online for $14.95 per 100g resealable bag plus postage and handling.
A wholesale version of Kfibre called Phytocel is also an ingredient in some health food products such as Natural Evolution Foods 'Ultimate Smoothie Mix' and Punish protein powders and bars. But it's also a key ingredient in the burgers of a Japanese fast food chain- go figure!
Another Australian company, Medikane, is using the fibre to develop a range of medicinal foods for diabetes, digestive health and pregnancy. You can read all about them here.
The bottom line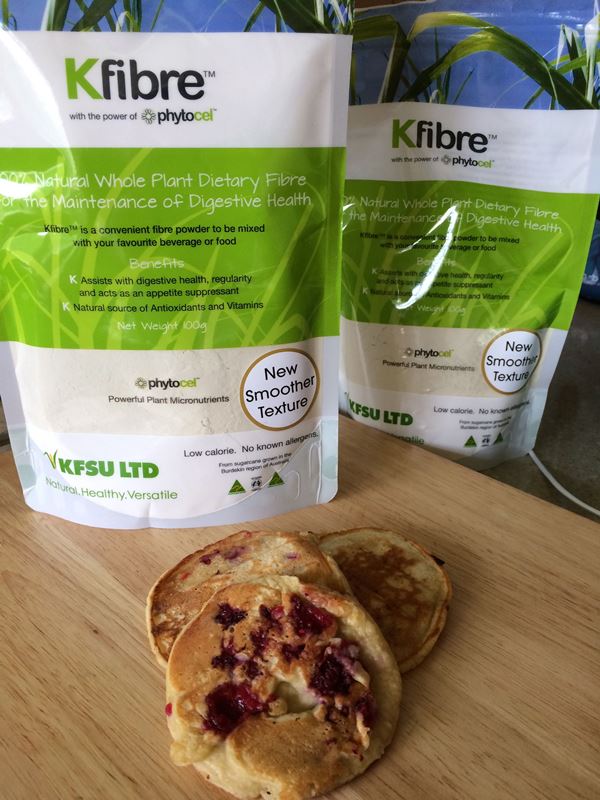 Kfibre is an environmentally sustainable fibre that could potentially have lots of applications, not only for individual use, but also commercially as an ingredient in day-to-day foods like breads, dairy products or other baked goods.
If you're using it at home I wouldn't mix in into a glass of water as you do with other fibre supplements, as it doesn't dissolve well, but it works much better when used as a high fibre flour alternative. However, if you live in any state other than Queensland it's not easily found, and it doesn't come cheap.
Thanks to Guest Poster Megan Cameron-Lee (BND), APD