1. A soft gel shell made from gelatine
A soft gelatine capsule, or soft gel, is typically a gelatine-based outer shell used to encapsulate the inner fish oil. It makes it easier to swallow with no taste. It comes in one piece and is hermetically sealed.
Available worldwide for over 100 years, soft gels are primarily composed of gelatine, water, an opacifier (a substance added to make the internal material opaque – in this case not needed) and a plasticiser such as sorbitol and/or glycerol.
The outer gel capsule securely surrounds the internal fish oil. Soft gels have a well-known safety and toxicity profile.
Gelatine is not vegan. It can come from pigs, cows or fish. It is a yellowish, odourless substance that is made by the prolonged boiling of the skin, cartilage and bones from animals.
However, the increasing demand for animal-friendly products means that gelatine is becoming more and more unpopular. Consequently, pharmaceutical businesses are now looking into alternative non-animal gels that will also work.
2. A non-animal shell for vegans
This non-animal product, outer capsule, is generally made from a modified starch matrix plus glycerol, gelling agents – such as carrageenan and gellan gum, – purified water, sunflower oil, natural flavour and preservatives to maintain freshness (such as vitamin E or tocopherols, rosemary extract, green tea extract, ascorbyl palmitate – see below).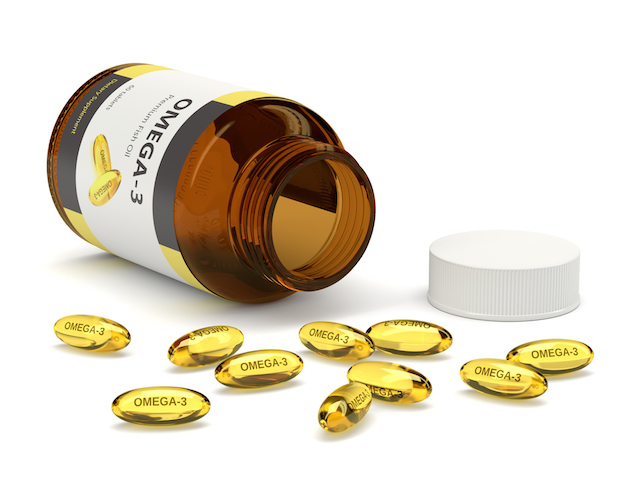 This starch matrix ends up being a smooth, transparent substance resembling gelatine. It is neutral in taste and colour, and easily digestible but is of plant origin. It therefore offers a gelatine-free, non-animal shell. It has no bovine-derived materials and so is free from any risks associated with cattle who may have come from Bovine Spongiform Encephalopathy- (BSE) affected countries.
These starch-based capsules are the shells used to enclose all the non-fish algal oils.
Take care if you have kids
Keep in mind that any such soft gel may present a choking hazard for children, especially those aged under five years. So, keep your fish oils (and all medicines) high up and locked away.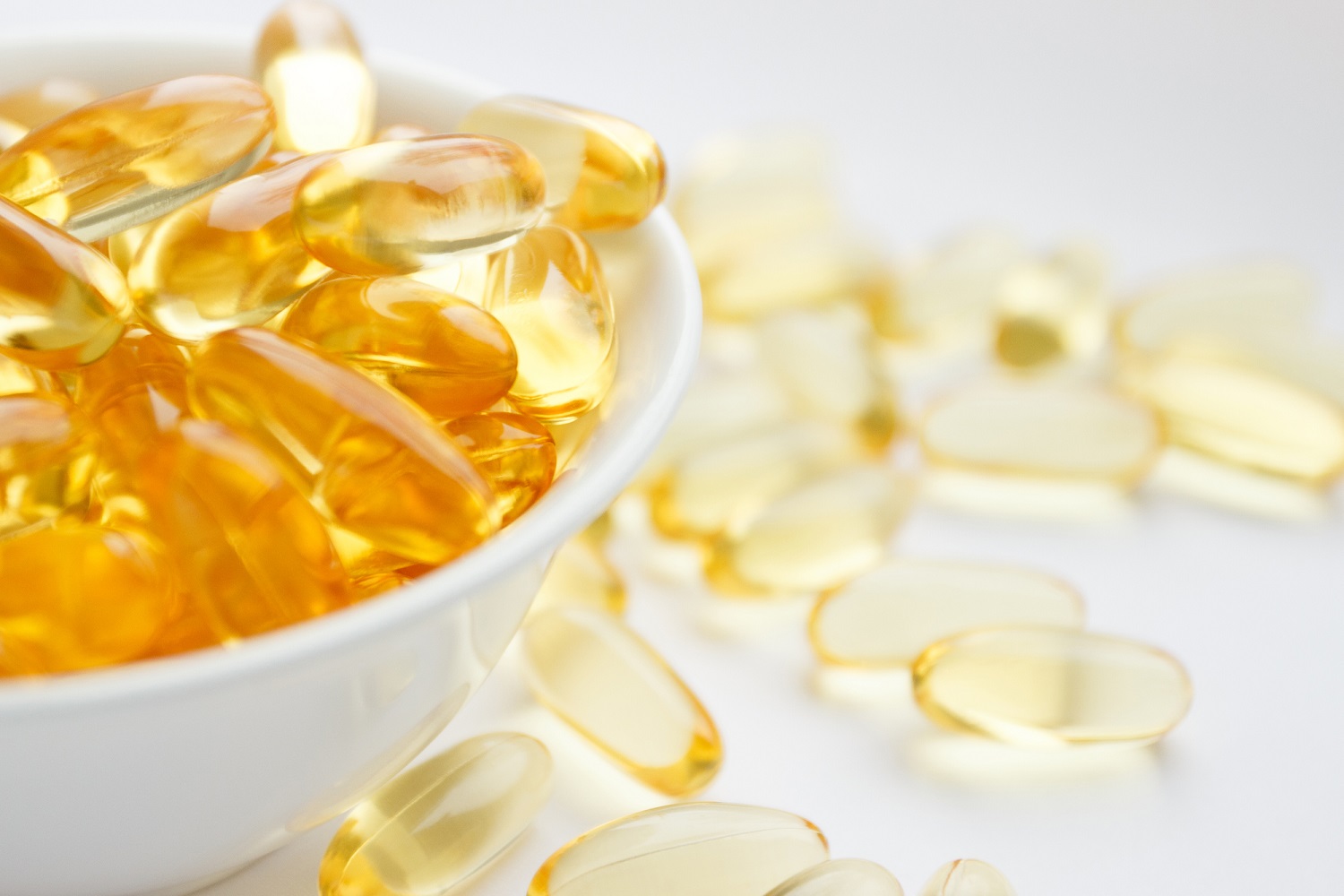 Other ingredients in fish oil
Apart from the fish oil itself, fish oil capsules contain a small amount of highly refined soybean oil that acts as a natural source of the antioxidant vitamin E or tocopherols. This is used to control any oxidative rancidity that could develop in the oil and to maintain freshness.
Other compounds that do the same thing (scavenge oxygen and so control rancidity) are:
rosemary extract
ascorbyl palmitate
green tea extract.
These are often present in foods too.
The bottom line
Whether you opt for a gelatine outer or a starch-based outer, all outer shells will do a good job of holding the fish oil in. The decision is yours.
I hope this short extract from my ebook ebook "Fish Oils & Omega-3s" will help you understand the difference between gelatine and non-gelatine capsules. If you want to learn more about fish oils and their uses, grab yourself a copy from the Foodwatch shop. It lists and explains the most common terms, compares popular brands of capsules and reveals the key considerations in choosing the most beneficial fish oil for you.
To buy your copy of the ebook, click here.
This is an extract from the ebook "Fish Oils & Omega-3s". For more information click here.