January is a great month to cut out alcohol and give your liver some recovery time. It will also help your weight-loss efforts. Even if you don't cut it out entirely, having a few alcohol-free days each week is a good idea.
Many of us don't realise that alcohol is packed with kilojoules (or Calories). A glass of dry white wine (150 mL, not the tiny standard 100 mL one that government brochures all quote) has 500 kJ (120 Cal), while a trendy while a trendy cocktail (275 mL of spirit plus soft drink) has a huge 730 kJ (175 Cal).
Alcohol also loosens your inhibitions, so you eat things you normally wouldn't. After a few drinks, potato chips, party pies and cocktail frankfurters start to look pretty tasty and appetising.
Ideas for how to get through January
1. Say 'No' to alcohol, co-opting your friends so you're all doing this together.
2. Go for non-alcoholic options, which can hydrate you and make a pleasant substitute, such as: tomato juicelime, soda and bitters
grapefruit juice with mineral water
zero-alcohol wine (these get better and better each year)
zero-alcohol apple or pear cider
zero-alcohol beers (available from supermarkets)
ginger beer
sugar-free soft drinks (e.g. Diet Coke)
iced tea with lots of lemon and mint.
Tips for drinking no, or less, alcohol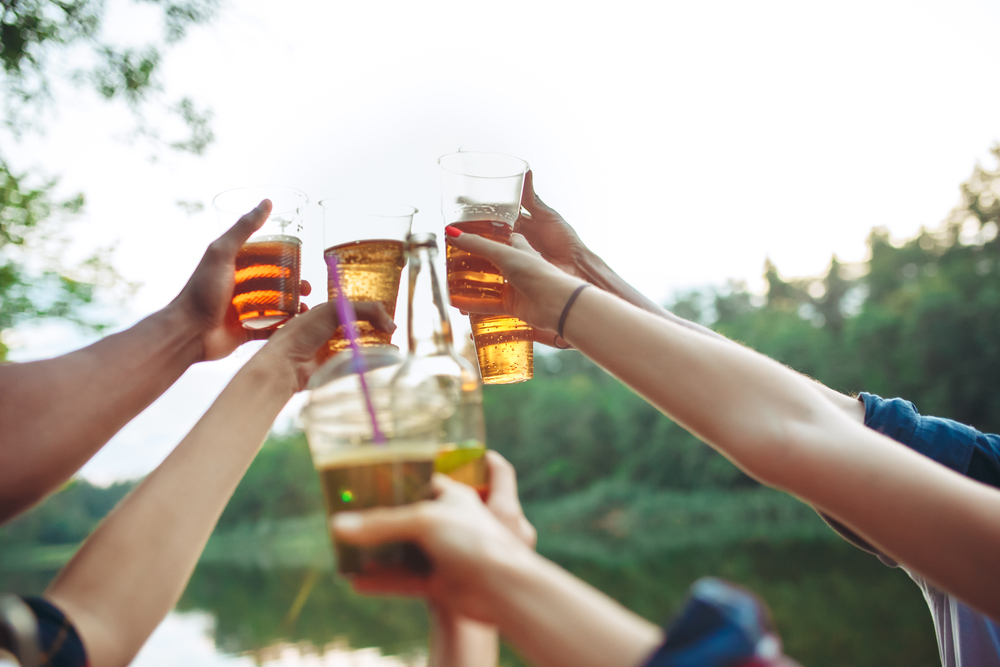 Alternate between sparkling mineral water and alcoholic drinks.
Move away from the temptation of the drinks or bar.
Get involved in conversation or else do something active, such as swimming, playing tennis or golf, or even star-gazing.
Look out for your alcohol triggers such as friends or situations.
If you do choose to sip, dilute wine or spirits with ice and/or mineral water.
Ask for light beer rather than full-strength.
Find free support online, such as at Hello Sunday Morning and similar self-help movements.
The bottom line
Living life without alcohol, even temporarily, has so many benefits.
Your skin will look better – alcohol is a potent diuretic, so it dehydrates your skin and reduces its elasticity. Your mental focus and clarity will improve. You'll save money and sleep better, too. Alcohol is best known for the damage it causes the liver, including liver hepatitis, fatty liver or cirrhosis. But it also mucks around with your energy levels.
If you can say 'No' for the month, think of how much better you'll feel. If you're on the fence, accept that you may feel worse for a short time, but then you'll feel so much better when you're on the other side.