Freeze for ease
One of the best things about freezing is that you can simply double a recipe. This requires little extra work, and you just freeze the extra quantity for another night. That's one less meal to cook! What's more, freezing doesn't just save you time, it's also a fantastic way to reduce waste and save money.
6 tips for successful freezing
Any dishes with a relatively high liquid content such as soups, stews and casseroles freeze well.
Dishes which are cream- or yoghurt-based generally don't freeze well as freezing can cause the curds and whey to separate, meaning you end up with an unappetising curdled mess.
Make sure foods are stored in sealed containers or wrapped properly to prevent freezer burn.
Freeze food in individual or double portions to prevent waste.
Defrost food thoroughly before reheating, either in the microwave or overnight on the bottom shelf of the fridge.
Most importantly, remember that freezing food doesn't kill bacteria; it only prevents it from multiplying. Never re-freeze anything that's already been frozen as this can lead to dangerous levels of bacteria.
4 freezer-friendly recipes
To get you started, here are 4 easy, delicious and healthy freezer-friendly recipes. These dishes can all be defrosted and simply reheated in the microwave or in the same way in which they were originally cooked.
1. Easy Beef and Chickpea Stew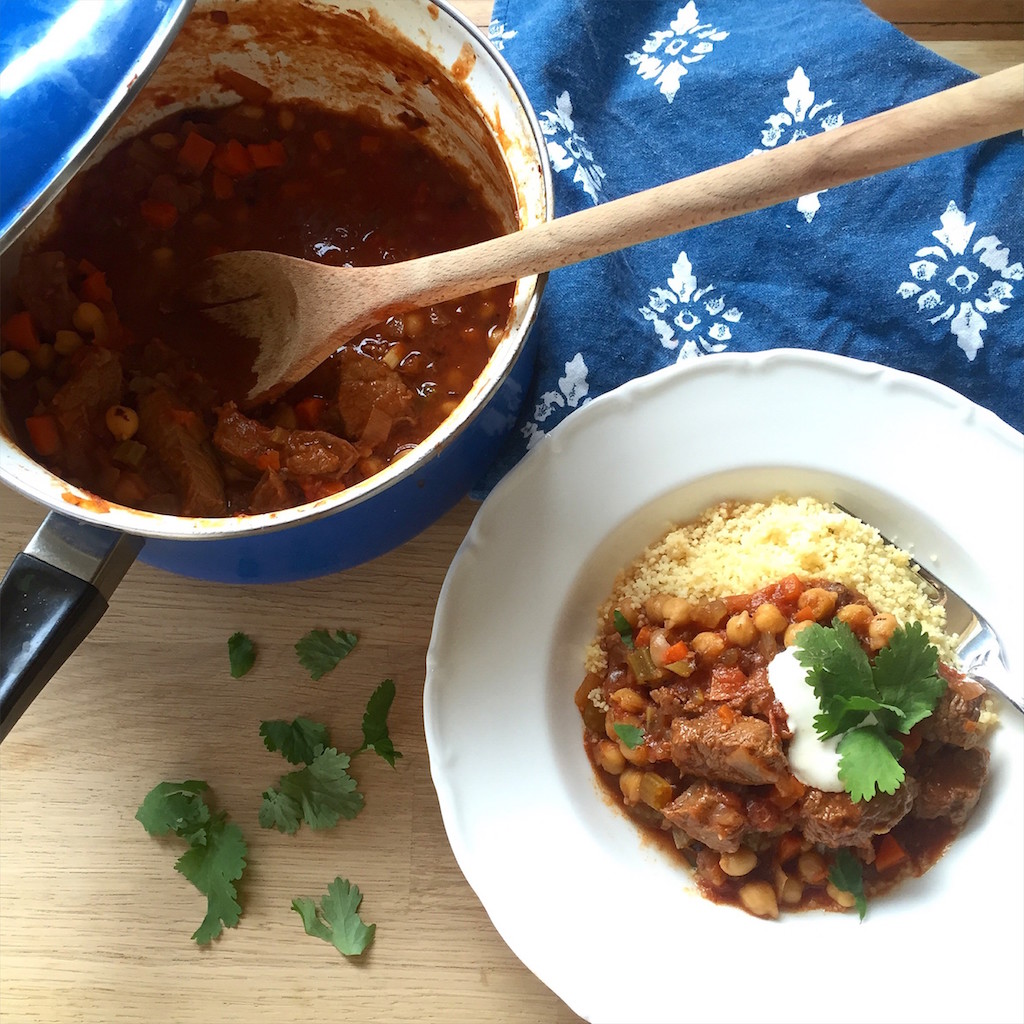 Serves 6
This delicious stew can be quickly thrown into a pot and left to cook away for a few hours on a Sunday afternoon, all ready for healthy weeknight meals. It can be served with mashed potato, rice or couscous, or alternatively, made into a potato-topped pie with sliced or mashed potato.
Ingredients
2 tablespoons olive oil
1kg gravy beef or chuck steak, chopped into 3cm chunks
2 onions, finely chopped

2 celery stalks, finely chopped

3 garlic cloves, finely chopped

2 large carrots, diced
2 tablespoons plain flour

1 tablespoon tomato paste

1L beef stock
1 x 400g tin chopped tomatoes

1 x 400g tin chickpeas
Method:
Heat half the oil in a large saucepan or casserole dish over medium-high heat.
Cook the beef in batches for 2 minutes or until browned all over. Transfer to a plate or bowl.
Heat the remaining oil in same pan over low heat. Add the onion, celery, garlic and carrots and cook, stirring, for 3-5 minutes until soft.
Add the flour and tomato paste and cook, stirring, for another minute, then return the beef and juices to the pan.
Reduce heat, add stock and tomatoes and simmer, uncovered, for around 2 1/2 hours, stirring occasionally, until the beef is very tender.
Stir in chickpeas and heat for another 5 minutes. Leave to cool (until the steam stops) then pack into 2 containers for 2 dinners for three OR 3 containers for 3 dinners for two. Label and freeze for up to 6 months.
To serve: Thaw your portion of the Stew. Heat and serve with cooked rice, couscous or mashed potato, a dollop of natural yoghurt or sour cream and a little chopped parsley.
2. Black Bean Burgers
Makes 6 patties
These couldn't be easier to make and are a great source of protein for vegetarians as well as being packed with fibre!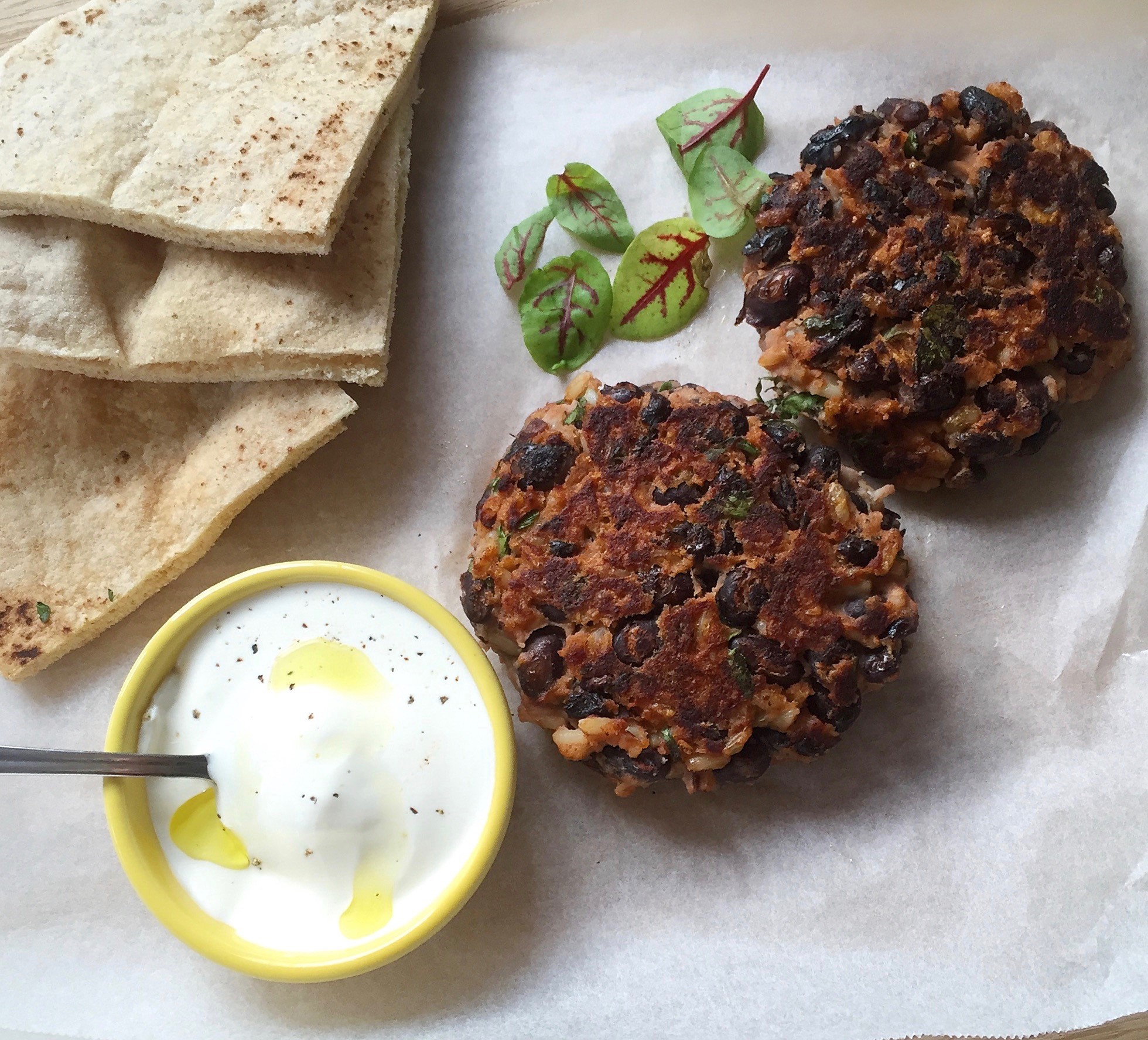 Ingredients
1 x 400g tin black beans, rinsed and drained
1 cup cooked brown rice
1 cup breadcrumbs
1 egg, lightly beaten
2 tablespoons tomato salsa
1 tablespoon chopped coriander
1 tablespoon olive oil
Method:
Place beans in a medium sized bowl and mash slightly with a fork.
Add rice, breadcrumbs, egg, salsa and coriander and mix well.
Heat oil in a large fry pan over medium heat. Shape small handfuls of mixture into patties and fry for 2-3 minutes on each side or until crisp and brown. Leave to cool for 10 minutes on kitchen paper then pack as individual patties or in containers of two. Label and freeze for up to 6 months.
To serve: Thaw one or more burgers as needed. Heat in a microwave then pop into a burger bun with cheese and salad or alternatively with pita bread, natural yoghurt and extra salsa.
3. Chicken Chilli
Serves 6
This twist on an old favourite can be served on it's own, with rice or mashed sweet potato, or alternatively in one of my all time favourites, Chicken Tortilla Lasagne (recipe below).
Ingredients
1 tablespoon olive oil
1 onion, diced
500g chicken mince
2 tablespoons tomato paste
3 teaspoons Mexican spice (alternatively use 1 teaspoon cumin and 1 teaspoon paprika)
1 cup chicken stock
1 green or red capsicum, diced
1 x 400g tin kidney beans, drained
2 corn cobs, kernels removed (or 1 x 400g tin corn kernels, drained)
1 x 800g tin crushed tomatoes
Method:
Heat oil in a large saucepan over medium heat.
Add onion and sauté for 3-4 minutes until soft. Add chicken and brown, breaking it up using a wooden spoon.
Add all other ingredients and stir to combine.
Simmer, uncovered, over medium-low heat for 20-30 minutes until liquid has reduced and chilli is thick.
Leave to cool (until the steam stops) then pack into 2 containers for 2 dinners for three OR 3 containers for 3 dinners for two. Label and freeze for up to 6 months.
To serve: Thaw your portion of the Chilli. Heat and serve with chopped fresh parsley over.
Serves 6
4. Chicken Tortilla Lasagne
Use up half the Chicken Chilli you've made and whip up this easy layered lasagna from tortillas. Fun!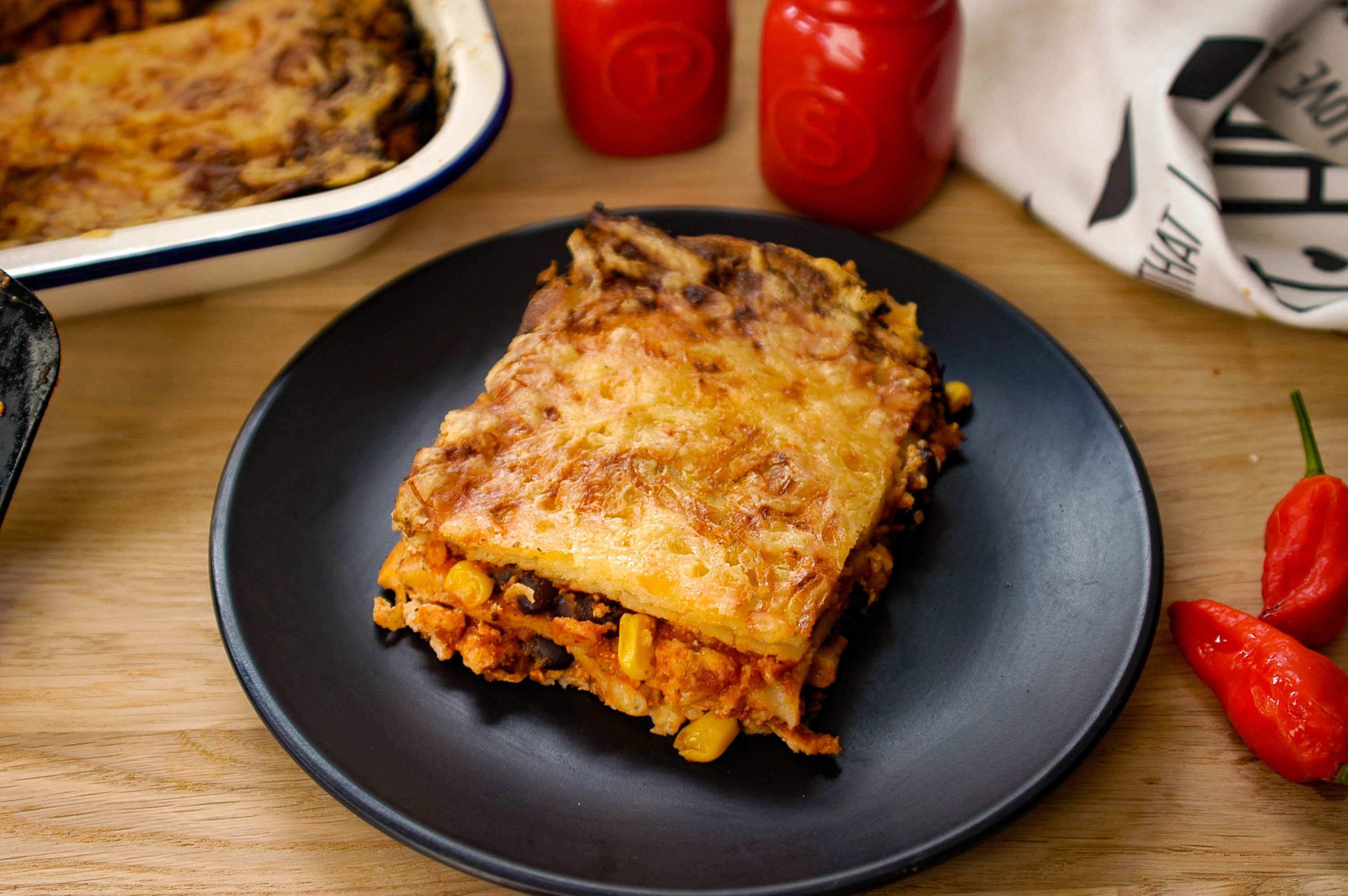 Ingredients
½ quantity Chicken Chilli (recipe earlier), thawed
10 mini wheat or corn tortillas
1 cup natural yoghurt
¼ cup sour cream
1 cup grated cheddar cheese
Method:
Preheat oven to 180°C and grease a 20 x 30cm baking dish with oil.
Mix together natural yoghurt and sour cream in a small bowl.
Spoon 1/3 of the thawed and heated chilli into baking dish, followed by 1/3 of the yoghurt mixture and cover with a layer of tortillas (don't worry if they overlap slightly).
Continue layering with remaining chilli, yoghurt mixture and tortillas, finishing with a layer of the yoghurt mixture.
Sprinkle cheese over top and bake for 30 minutes or until golden brown.
Serve with a simple green salad.
Thank you to dietitian Skye Swaney for these creative, healthy recipe suggestions.
Save