This month's Foodwatch newsletter looks at the needs of meat-eating families who have a new vegetarian in their midst. Whether that's you, or someone you cook for, the April Foodwatch Newsletter will give you some ideas to keep both meat-eaters and vegetarians happy. And there's a free recipe!
Coming up in April
A new vegetarian in the family can be both a challenge and a blessing. A challenge, because you need to provide them with a meat-free meal that is still balanced nutritionally. A blessing because once you change your thinking from cooking a heavily meat-centric meal with a few vegies to cooking a balanced vegetarian meal with some animal protein on the side for the rest of the family then you'll all be eating a healthier diet.
While you can read it on the web, why not subscribe here and have it delivered to your Inbox on the last Tuesday of every month?
If you like what you read, why not subscribe?
If you like what you read then please subscribe and you'll receive a free copy of Catherine's 18-page guide "7 Steps to Being Organised in the Kitchen".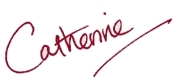 Image courtesy of shutterstock