How vegetables help you stay healthier and happier
The answer to almost every nutritional problem boils down to one thing: eat more vegetables! Packed with age- and disease-fighting vitamins, minerals, fibre and antioxidants but containing very few kilojoules (calories), they're the powerhouse of the food world and the elixir of life . . . yet fewer than ten percent of adults eat the recommended amounts.
Whether you struggle with what veggies to eat, how to cook them, or what comprises a serving size, The Super Powers of Veg decodes the not-so-secret benefits of nature's best preventive medicine and offers a plethora of creative tips to help readers incorporate more veg in their diet. Written by Catherine Saxelby, one of Australia's most trusted, award-winning nutritionists and food commentators, this informative, easy-to-read guide includes:
the 5 plus 2 rule;
how to eat by the rainbow;
the vast health benefits of veg;
brilliant ideas to make veg taste better;
vegetable tips for adults and children;
when to buy organic;
and much more.
Harness the power of veg to look younger, feel better, and live your healthiest, happiest, life.
Hashtags
#vegetables #veg #vegie #veggie #vegetables and health #vegetables and nutrition #vegetables and vitamins #vegetables and anti-aging
CLICK to ORDER - only $9.99 - click "BUY NOW" above
If you want to know exactly how much to eat and what to look for when you're shopping, this is the ebook for you.
About Catherine Saxelby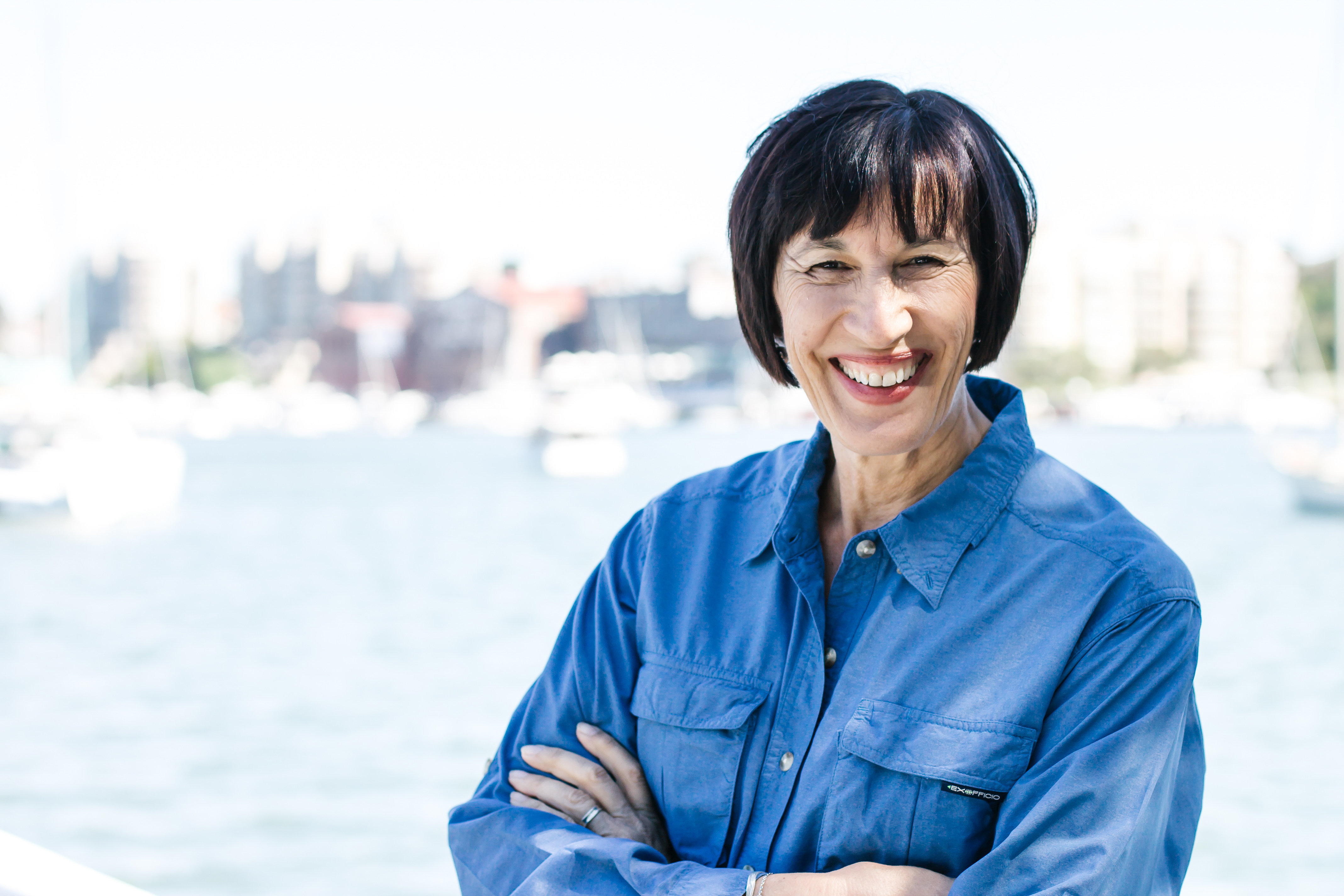 Catherine Saxelby, B Sc, APD, AN, FAIFST, is one of Australia's most trusted, award-winning nutritionists and food commentators. She is a 'voice of reason' in a world full of food fads, extreme diets and trendy super foods. She has contributed to many magazines such as Healthy Food Guide, Prevention and New Idea, and has appeared on TV programs including Good Morning Australia and Today.
She is the author of 13 books including the phenomenal Nutrition for Life (first published in 1986) and the Food and Nutrition Companion. She has a wealth of experience, having had a career as a hospital dietitian, community health nutritionist, product manager in the food industry, author, educator, freelance writer, mother and presenter.
She's one of Australia's leading authorities on nutrition and is dedicated to improving people's lives through education about food and wellness. Currently she runs the hugely-successful website Foodwatch where she shares her discoveries about nutrition and diets.
Book information
ISBN: 978-0-9875521-0-5
Format: PDF, ePUB and Mobi
Language: English
Number of words: 13,000
Equivalent to: 48 x A4 pages - read in under 2 hours
Publisher: Foodwatch Nutrition Hub
You will receive an email summarising your purchase. At the base of that email is your account token. Log into Your Account (using the SAME email address you bought the ebook with) PLUS your token. You will then be taken to a Summary page called My Orders where you will see Orders, Downloads and Address. Here you can download the three files (a PDF file plus an ePub file for reading devices such as a Nook plus a Mobi file for a Kindle).
If you have a Kindle, the ebook file can be downloaded onto the Kindle through the USB port - simply plug it in and treat the Kindle as an external drive.
Please DOWNLOAD as soon as you get the email. Read later at your leisure. You have one year and 10 attempts to download the files.
Don't forget you'll get:
A well-designed and beautifully-formatted eBook
Professionally-edited and expertly-proofread text that is easy to read
The benefit of my weeks and weeks of research plus my years of experience as a dietitian, which have directed this book.
Tip with vegetables
Don't leave it all to dinner - get in MORE veg at breakfast, lunch, snacks and in-betweens.
Contents – here's what you'll receive:
11 chapters to educate and inspire you to understand everything about vegetables. And how much you need. And how to store and cook them – so they taste delicious. Plus 20 recipes for kids and adults to help you make veg taste great from the simple to more complex.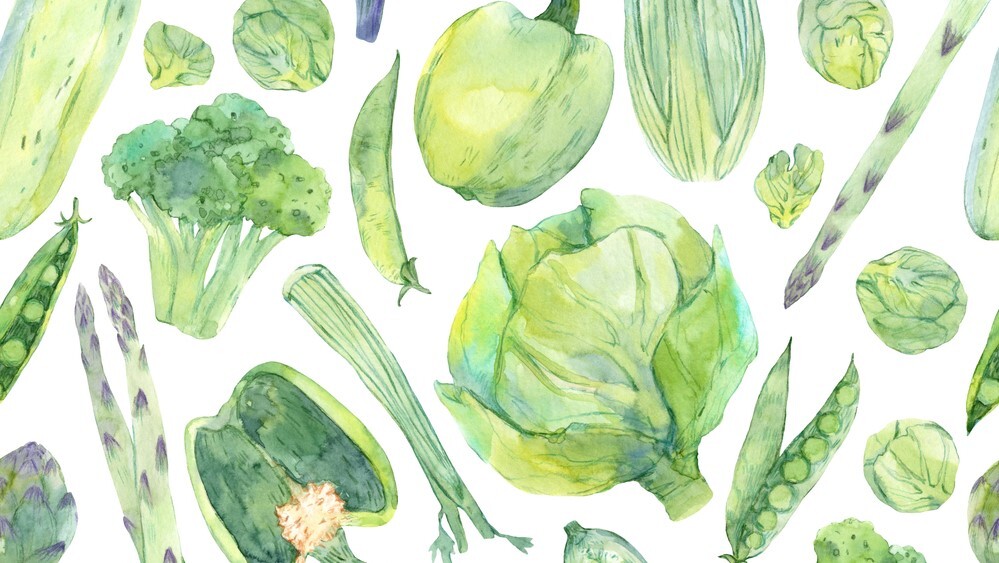 What's In It For Me? The health benefits of eating different vegetables
The 10 key nutrients we get from vegetables
How much do I need to eat?
How big is one serve?
How to eat by the rainbow
Vegetable matters FAQ
Storing your veg right
Cooking your veg right
Making veg taste so good that you'll want to eat more
Buying seasonal produce
13 easy vegetable tips for adults
How to get your man to eat less meat and more veg
7 ways to trick your taste buds into loving vegetables
15 easy ideas to entice kids to eat their vegetables
Increasing your family's veg intake for breakfast, lunch, in-betweens and dinner
Appendix: Veg hit parade (the 10 different types of vegetables from shallots to squash)
References
PLUS you get Bonus Cheat Sheets to help you grasp things faster. Free downloads! Don't miss this special offer! These Cheat Sheets are not available elsewhere.
Read a Sample Chapter and decide if you like the tone and if this ebook is for you.
List of vegetables compared in this book (take veggies from sides to stars) :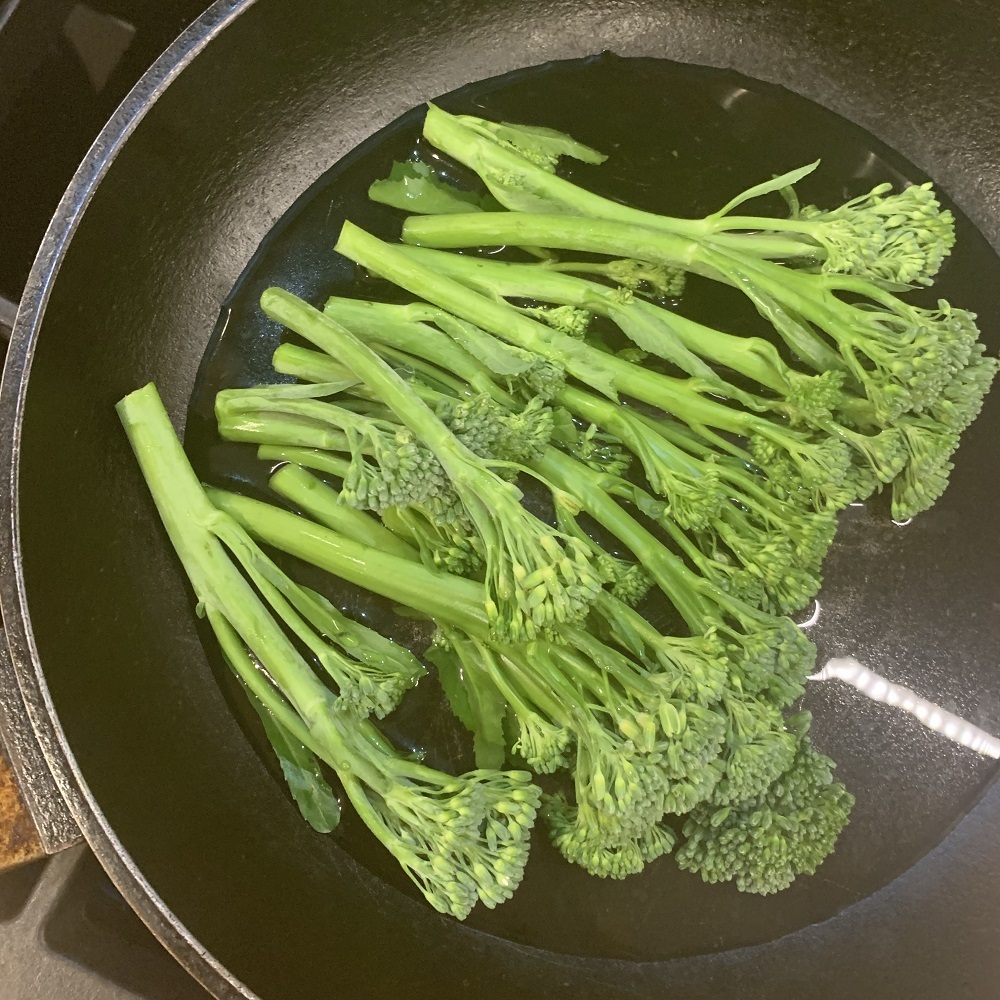 Asparagus
Avocado
Beans, broad
Beans, butter
Beetroot
Broccoli
Broccolini
Brussels sprouts
Cabbage, Chinese, (wombok)
Cabbage, common
Capsicum, red and green
Carrot
Cauliflower
Celery
Chinese flowering cabbage (choy sum)
Chinese chard (pak choi or bok choy)
Chinese broccoli (gai lan)
Cucumber
Eggplant
Fennel
Green beans
Leeks
Lettuces
Marrow (courgette or zucchini)
Mushrooms
Onion
Peas, green
Potato
Pumpkin and sweet potato
Silverbeet
Spinach, English
Spinach, baby leaves
Squash
Sweetcorn
Tomato, cherry and common
CLICK to ORDER - only $9.99 - click "Add to Bag" above
Here's what others have to say
"Really enjoyed reading this, light but inspirational. Detailed enough for your intended audience with good references for those wanting more." Greg
"Congratulations on another success – what an educational and enjoyable read!" Ariane
CLICK to ORDER - only $9.99 - click "Add to Bag" above
Technical problems?
Try Book Funnel, an ebook delivery service. It can help you to get your ebook as quickly and as painlessly as possible.
Don't worry - you will NOT start to receive books or other offers— it doesn't even have a reader mailing list!
Book Funnel provides step-by-step instructions to download this ebook so that you can start reading ASAP.
Depending on your device, that may take a couple of clicks, or it may take… a bit more than that! It delivers thousands of books every hour to readers all over the world.
Go to their READER HELP page at https://bookfunnel.com/help. Click through the instructions you get and give it a shot. If you get stuck, no problem. Just click the "Need Help" at the top of the book page to let a member of their lovely support staff know you are having trouble. It's easy!
Online retailers who stock the eBook
Head to Books2Read at https://books2read.com/ and you can quickly find your favourite store such as Amazon, Apple, Barnes & Noble and more. The direct book link is https://books2read.com/SuperPowersVeg.
And I'd appreciate an honest review on Amazon, Booktopia, Angus & Robertson or wherever you bought the book. It doesn't have to be long - just a simple "I loved it" or "Great read" will do. I'll be looking out for these and will post them to Instagram and Facebook. Many thanks.