Vitamins - free Cheat Sheets for you
Thank you for buying my ebook "Vitamins: what, where and why: the handy Foodwatch Guide."
As part of your purchase, here are downloadable Cheat Sheets - handy PDFs which give you short cuts, hacks and tips to help you figure out what's what and buy better. Print them off. Or save them to your mobile phone to access when you're out. See below.
I hope you find them useful. I created them when compiling the book. I wanted easy Cheat Sheets for anyone who is not that familiar with those numbers and upper limits - as I am.
Just CLICK on the links below and you will be prompted to save the files to your computer.
Thanks again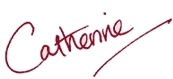 PS. If you're looking for MORE on VITAMINS, why not take a look at my pages on that topic? Click on the posts below.
Save
Save
Save
Save
Save
Save
Save
Save
Save
Save
Save
Save
Save
Save
Save
Save
Save
Save
Save
Save
Save
Save