Pork and Asian greens stir-fry
Ready In: 26 minutes
Prep Time: 15 minutes
Cooking Time: 11 minutes
Serves: 4-6
The secret to stir-frying is the heat. You need a really high heat to cook the ingredients quickly and prevent them stewing in their own juices. That way your stir-fries will always be fresh and crisp, not limp and soggy.
Ingredients
1 tablespoon rice bran oil
500 g pork fillet or skinless chicken breast, sliced
1 onion, sliced
1 garlic clove, crushed
1 teaspoon grated fresh ginger
2 bunches baby bok choy, quartered
1 bunch broccolini
100 g snow peas, trimmed
1/4 cup sweet chilli sauce
1/4 cup lime or lemon juice
2 tablespoons salt-reduced soy sauce
Serve with:
coriander leaves
steamed Basmati rice or noodles
 
Nutrition per serve
One serve (including 1/2 cup rice or noodles) contains 1385 kJ ( 330 calories), 7 g fat (includes 2 g saturated fat), 34g carbohydrate (includes 5g sugars), 5 g fibre and 555 mg sodium. Read our nutrition rating system.
Directions
1. Heat oil in a wok or large frying pan on high. Stir-fry the pork in 2 batches for 2-3 minutes. Remove to a plate.
2. Add the onion, garlic and ginger to the wok and stir-fry for 1-2 minutes until just tender.
3. Return the pork to the wok with the baby bok choy, broccolini, peas, sweet chilli sauce, citrus juice and soy sauce. Stir-fry for 2-3 minutes until greens are just beginning to wilt.
4. Sprinkle with coriander and serve immediately with steamed rice or noodles.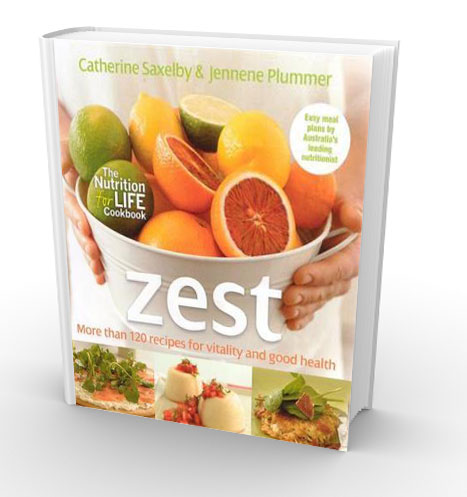 This recipe is from Zest: the Nutrition for Life Cookbook by Catherine Saxelby and Jennene Plummer. If you want to cook healthy recipes that are quick and delicious, try the many easy recipes in this book.
Interested in more?
* Read up on one of my top 20 Super foods - Asian greens
* Why ginger can help with nausea and inflammation
Save