Product Snapshot: Sunrice Brown Rice and Barley
White rice – it's bland, easy to eat, quick to cook, inexpensive and able to take on the flavours of anything. While it's a nice counterpoint to other strong flavours, such as curries and spicy fare, white rice is not a nutritionist's choice having been stripped of its nutrient-rich outer coat during milling. It's high in refined carbs, high GI with little fibre and B vitamins for its digestion. Brown rice is the way to go …
Brown rice is so much healthier for you. It has three times more fibre and thiamin (B1) than white rice. There's also a lot more potassium, magnesium, manganese and phosphorus. Heck then I spotted Sunrice's newest blended grain product which contains 60 per cent brown rice mixed in with 40 per cent Barleymax ™ which is a souped-up variety of barley bred by CSIRO. Read more about BarleyMax here. Well I quickly realised that this is the the perfect combo of whole grain nutrition. Here's why:
Pros
You get the fibre and flavour of brown rice PLUS the joys of that ancient grain, barley – rich in soluble fibre including beta-glucan which can help lower blood cholesterol.
It's rich in the trace mineral selenium – a critical antioxidant and immune booster.
You get the benefits from two grains instead of one, e.g. minerals, notably magnesium, phosphorous and manganese.
You get heaps of fibre – 15.5 per cent – which is higher than regular brown rice at 3-4 per cent.
You chew more which is important for satiety. The pack tells you to add more water if you want a softer rice.
High in starchy carbohydrate at 62 per cent.
Very little sodium (salt).
Lowish in fat (4 per cent),
Gives you vitamin E from the natural tocotrienols in barley (compounds that are converted into vitamin E once in the body).
The inclusion of 40 per cent barley would definitely lower the GI of brown rice.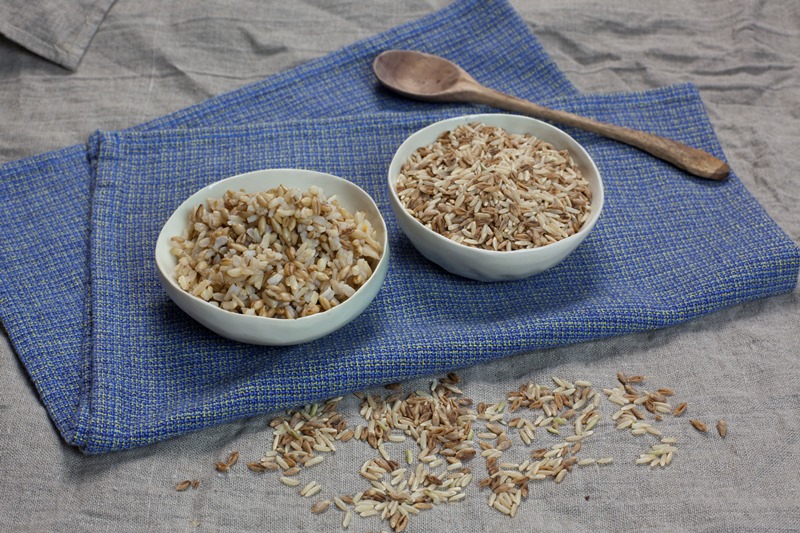 Cons
Has a stronger, nuttier flavour than white rice and is brown in colour.
Takes a good 30 minutes to cook by the absorption method (my preferred way). One cup of Rice & Barley becomes around 3 cups of cooked grain. I like to cook up a heap and freeze in containers.
Because it contains gluten (from barley), it is not suitable for coeliacs or those intolerant of gluten.
Pack size: 750g uncooked grain in a handy resealable zip pouch pack.
Nutrition stats
Nutrient

Per serve

1/3 cup raw (70g)

Per 100g
Energy - kJ
1010
1440
- Cal
241
344
Protein, g
5
7
Fat, g
3
4
Carbohydate, g
43
62
Sugar, g
2
3
Fibre, g
11
16
Sodium, mg
2
3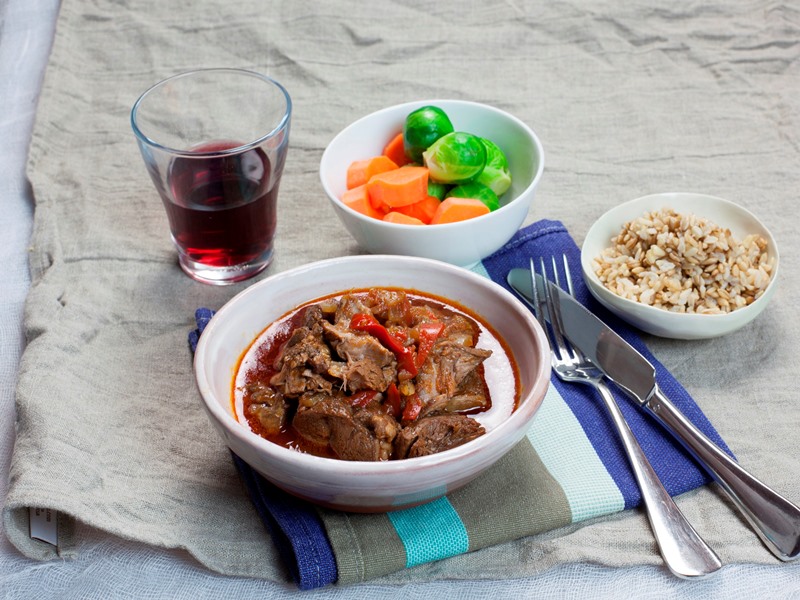 The bottom line
This combination of brown rice and BarleyMax makes for a better more rounded grain blend than just rice alone. If you're into brown rice, you'll like this product. It teams beautifully with hearty meats and spicy slow-cooked dinners like the Moroccan Curry pictured – and the recipe is on the pack!
Photography by Nicholas Hannah