My top 10 kitchen gadgets
What gadgets do I find best for cooking quick, healthy meals at home? Here's my list of the best. Some items are at the expensive end of the gadget spectrum and some are just little gadgets that just make life easier. Hope they inspire you to quicker healthier meals at home.
1. Non-stick frying pan
Top of the list! This is a must-have item in your kitchen. Use it to sauté those healthy fish fillets or skinless chicken breasts without oil or with a light spray from the can. They also do a marvellous quick omelette when there's nothing in the fridge but eggs!
The question is, which non-stick frying pan is the best value? I've bought cheapies and top-range types and I've learned one very important lesson: cook on moderate - not-high - heat or you'll ruin the surface. I've moved away from Teflon coated ones to those heavy-based ones with the "diamond titanium ceramic" surface (or variations on this theme) and am very happy. You could spend less and throw them out after a couple of years - not very environmentally friendly though.
2. Kitchen scales & measuring cups and spoons
I think these go hand-in-hand. Start checking just how big that portion is! You'll be surprised once you start weighing pieces of steak or choc-chip muffins or measuring a tablespoon of oil.
We really do live in an over-sized food world and it's most obvious in the area of beverages and snack foods. Compare the portion you're about to devour to the portion listed on the back of the label under the 'Per serve' column. Make sure they're the same!
3. Hand-held "stick" blender for pureeing, chopping etc.
These are great for making hearty, healthy soups with no preservatives and additives! They also make great fruit smoothies for breakfast or home-made, healthy dips to serve with crisp fresh vegie sticks at your next barbie. Best of all, they're easy to clean.
4. Steamer
This can be either a double pan or a simple mesh insert that sits inside your usual pan. Either way, steaming retains more colour and more nutrition. If I'm on my own, I cook a mix of 4 or 5 vegetables in the one pot so I have variety.
5. Electric health grill
Breville gave me one of these a few years back and I must admit that mostly we use it for making the best toasted, char-grilled sandwiches. But I do pull it out when I want to grill minute steak and hamburgers quickly. It has a gentle slope so the fat runs off as you cook into a little "fat-catching tray" along the base. When you're finished cooking, you unclamp the little tray and tip out the liquid fat into a container and into the bin.
Oh, and did I mention it makes wonderful char-grilled asparagus spears (love them with a dip) and eggplant slices? Looks like a professional has done the job.
6. Water filter jug
I'm a big fan of Brita water filter jugs and, as you know, have worked with them in the past. Their jugs are so easy. I keep mine permanently in the fridge door and there's always chilled water to drink. I've proved it with my kids - they and their friends drink more if the water tastes nice. No doubt about that. They make a great gift too.
7. A good heavy wok
A must for those healthy stir-fries, home-made fried rice, curries and soups - anything that needs a deep bowl to cook in.
8. Fat-separating gravy jug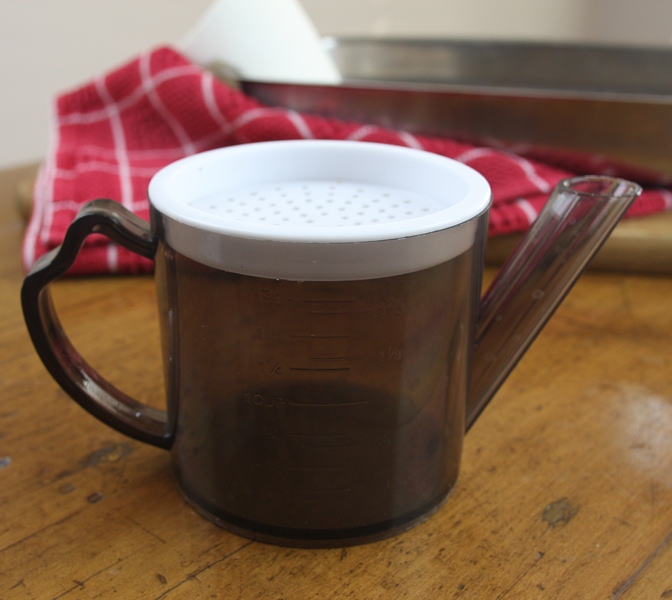 I bought one of these a couple of years ago and love it. It has the spout at the base. When you cook a roast just pour the pan juices/dripping into it and leave it to settle for a few minutes. Then toss in a few ice cubes. The fat rises to the top while the clear gravy liquid sits on the bottom allowing you to pour off the nice meaty liquid without getting all the fat in there as well. I just thicken with a spoon of cornflour or arrowroot and come up with a savoury delicious gravy. Hate gravy powder.
9. A brush for brushing on oil
I often use oil in a spray can but there are times when the brush is faster and more effective. For example, when I want to coat baby chat potatoes in a thin film of oil.
10. Baking paper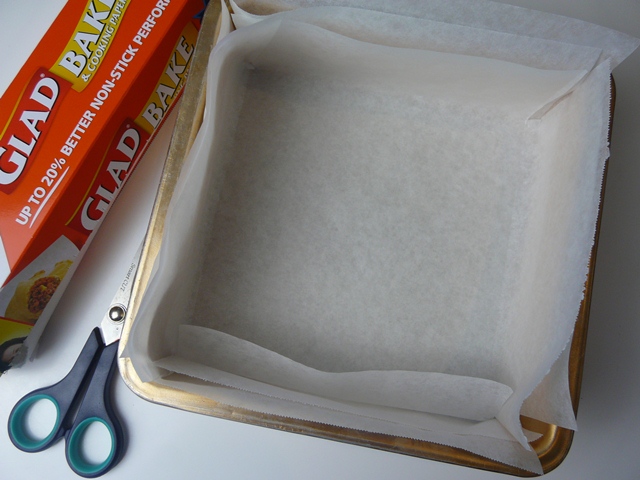 Yes I know it's not a gadget but I love baking paper because it saves me effort in washing up. I line any baking pan or cookware with it and it catches all the drips and grease. I simply lift it out when the cooking's done and give the pan a quick wash. No heavy scrubbing, so much easier. If you're into fat-free cooking in a big way, you can also buy a non-stick oven tray liner - cooks fish and seafood beautifully.