Product snapshot: Handsome Devils Dill Pickles
I really enjoy dill pickles but a search of supermarket shelves reveals that almost all of them are now made in India! That's why I was interested to discover two Aussie blokes at a Makers' Market selling their own brand of wholesome, tasty dill pickles.
What makes them wholesome?
Despite the wicked looking cad on the label, Handsome Devils' pickles are wholesome and taste delicious. "Curiously Crafted by Australian Gentlemen", they are free of chemical preservatives and have no added sugar.
According to the label there are nine ingredients:
Cucumbers, water, apple cider vinegar, white vinegar, salt, thyme, dill, garlic and spices.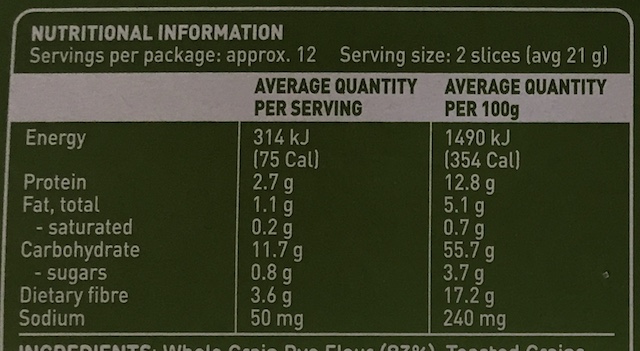 These are what I would call 'proper ingredients', things you normally find in the average suburban kitchen. They are made from 99 per cent Australian ingredients. I'm guessing the 1 per cent is the spices which would be imported.
So, what's in the larger brands' pickles?
Compare this with the ingredients in Globus Polski Ogorki (made in India – how they can call them Polish pickles I don't know!) :
Cucumbers (53%), Water, Vinegar, Salt, Dill Weed, Mineral Salt (509), Emulsifier (433), Flavours, Colour (100)
Or with Fehlberg's European Style Dill Cucumbers (also made in India):
Cucumbers (54%), Water, Salt, Sugar, Acidity Regulator (260), Dill Weed, Onions, Capsicum, Mustard Seeds, Firming Agent (509), Natural Flavour
or Always Fresh (product of India)
Cucumbers (55%), Water, Vinegar, Salt, Dill Weed (0.5%), Mineral Salt (509), Flavours
What do they taste like?
I thoroughly enjoyed these Handsome Devils' dill cucumbers and so did my husband. Great with smoked salmon, avocado and cream cheese on dark grainy bread. They're crunchy and full of flavour. Just what you want a dill pickle to be.
Where can you buy them?
I bought these at a Makers' Market in Marrickville in Sydney and I suspect the Handsome Devils visit other markets too but they do have distributors in NSW, the ACT, Victoria and Western Australia . You can find a list of them here.
Pros
Aussie made
Aussie produce
Low food miles
No additives
No preservatives
Tasty and crunchy
Cons
I dispute the number of servings per jar – they say 50 servings at 10 grams per serve. I'd guesstimate fewer than that.
The Nutrition Information Panel is a little confusing. They state a serving size is 10g. However, the panel has figures for per serving and per 100ml instead of per 100g. Maybe this is to hide the fact that they contain 1400mg of sodium per 100g. When you read 700mg/100ml, it looks lower and better. This is quite a lot more sodium than the commercial brands but to be expected when there is no other preservative being used.
The skins are a tad leathery.
They are not distributed in Queensland, Tasmania and South Australia at present.

Would I buy them again?
Certainly, if I can find them. I might also try some of their other products which include Chipotle Pickle and a variety of Hot and Classic Australian sauces. You can find more details on their website here.
Thanks to Munaiba Khan, a retired Naturopath with an interest in nutrition for this snapshot.