The January Foodwatch Newsletter is out!
Our first Foodwatch Newsletter for the year is now out and it's packed full of interesting articles.
You'll find out what I think will be the 5 most important food trends to watch out for in 2013. There's also a survey which I hope you will fill out as I really want to deliver you a newsletter that meets your needs. It's only 2 questions and will take 10 seconds to complete. Really quick!
In this issue...
This issue of the Foodwatch Newsletter is packed full of news, useful information and price reductions. I hope you enjoy it. If you're not a subscriber you can read this issue here.
Sign up for the Foodwatch Newsletter
Why not sign up and get it delivered to your inbox each month? It only takes a moment. Just enter your first name and email address below or on the sidebar to your right.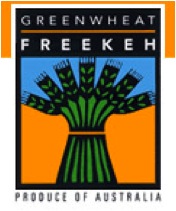 By the way do you know what Freekeh is? It's our Product of the Month so you can read all about it in the January edition of the Foodwatch Newsletter.