Be choosey with Chinese
Is there any suburb that doesn't have the standard Chinese restaurant and take-away? On the suburban landscape, they're everywhere and open seven days a week. Eat in or take home. With Chinese fare, it pays to be choosey. While restaurants and menus often appear almost identical - they all have sang choy bow, beef chow mein, crispy skin chicken, satay prawns with cashew nuts, and that perennial favourite sweet 'n' sour pork - you'll discover that one outlet can be as fresh as can be, while another can be just as greasy as fast food.
As a rule, the Chinese take-away meals at the food court in shopping malls tend to be oilier than restaurants as the food sits in warming trays for hours. If you can find an outlet that cooks while you wait, it is usually a healthier option.
So what's the best to order?
Hot clear soups or noodle broths are excellent low-fat starters, but not the popular deep-fried finger foods like dim sims or spring rolls.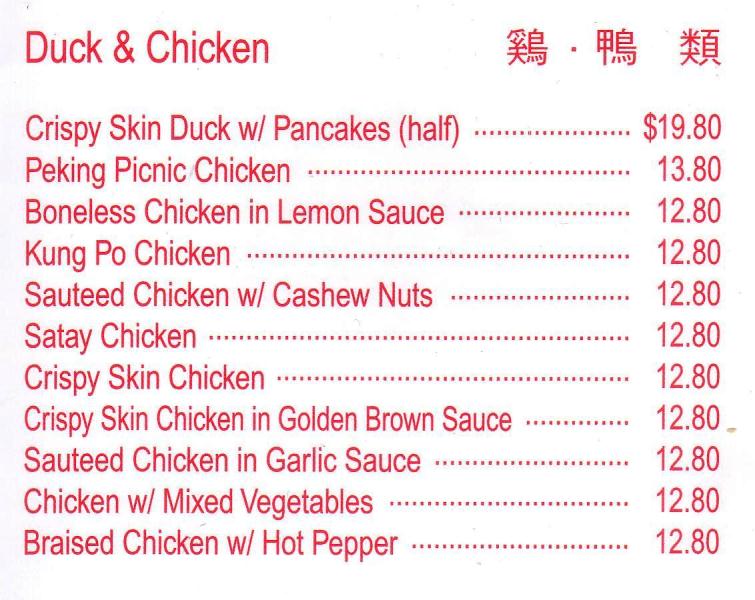 Steer clear
Steer clear of anything listed as sweet and sour, deep-fried, salt 'n' pepper, lemon or plum sauce dishes.
Opt for stir-fries and ask for yours with extra vegetables. Dishes described as braised or barbecued are also worthwhile.
Never add salt; there is usually more than enough soy sauce and/or monosodium glutamate. Learn to enjoy green or jasmine tea in place of wine or soft drinks.
If you're eating out in a group, order at least one dish of mixed seasonal vegetables to share. It balances out the chicken, beef or pork dishes.
Steamed rice with its neutral delicate flavour is a must - fried rice embellished with eggs, prawns and peas is a separate dish in its own right. Save it for a quick lunch meal on the weekend.