You are here:  

The Foodwatch November Newsletter is out – all about pumpkins
The Foodwatch November Newsletter is out – all about pumpkins
Written by Catherine Saxelby on Friday, 22 November 2013.
Tagged: Foodwatch Newsletter, newsletter
In the US the celebration of Thanksgiving is held on the fourth Thursday in November and this year falls on the 24th November. This is not something we celebrate in Australia though we have much to be thankful for. That's why in this issue we give thanks for having healthy food to eat and for all that sustains us and keeps us happy and in good health, and we take a look at pumpkins – a traditional Thanksgiving food.
You can read the Foodwatch November Newsletter here.
All about pumpkins
We show you three tasty ways to use the humble pumpkin, and I also tell you why I think pumpkin is a true super food and one well worth adding to your diet.
What's new?
As usual we tell you what's new on the Foodwatch website including reviews, common food or diet related questions and any hot topics.
Product of the month
This month my Product of the Month is Tassal Tasmanian Salmon Flakes. You can read the review and all the other articles in the Foodwatch November Newsletter by clicking here.
So take a look now or click the blue button below and subscribe so you get our monthly newsletter delivered to your Inbox!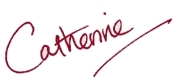 Like what you've read so far?
Don't miss a post. Sign up for Catherine's newsletter and get the latest Foodwatch news, opinions, product reviews, recipes and special offers direct to your inbox each month. It's free. Plus you'll receive Catherine's 18-page guide "7 Steps to Being Organised in the Kitchen".
You can unsubscribe at any time and we never give your details to any third party.
Save
About the Author
Catherine Saxelby knows nutrition! She is an accredited nutritionist, food commentator, blogger and award-winning author. Her latest book Catherine Saxelby's Food and Nutrition Companion answers all those tricky questions on healthy eating, diets and supplements. It draws together a lifetime of advice and gives you all you need to know to eat right! It's a complete A to Z. A handy desk go-to reference.
Posts

Useful Info

Dieting

Cooking

Food Facts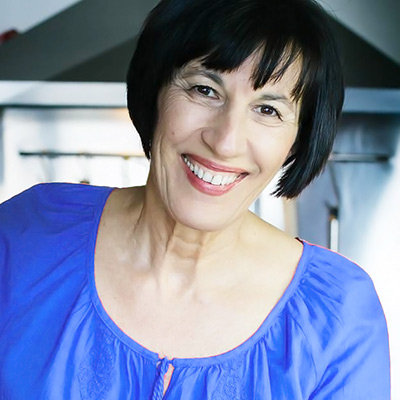 Catherine Saxelby
Hi. I'm an accredited nutritionist, blogger and award-winning author. I can help you make sense of all those crazy fad diets and weird super foods.
My aim is to help busy women eat nutrient-dense foods so they maintain a healthy weight while having heaps of energy :) And stay productive.
Twitter Facebook Linkedin Google+ Instagram Pinterest Youtube RSS
Save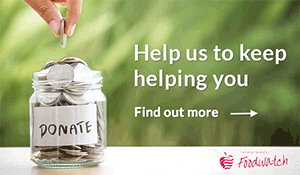 Stay in the loop
Sign up NOW for my monthly newsletter and get your free 18-page guide "7 Steps to Being Organised in the Kitchen".
Cath's Twitter
This tasty bolognaise sauce hides the lot - from carrot, onion, mushrooms, a few lentils and zucchini to tomatoes! I https://t.co/UJR6q1ndQx
Recommended Reads
Here's what I'm reading at the moment. Check out these best-sellers in diet, cooking and nutrition.
Foodwatch's Recent Instagrams