Plan ahead
A well-stocked pantry and/or freezer is the key to having great-tasting nutritious meals when you're in a hurry. With items such as pasta; noodles; rice; cans of tuna, tomatoes, beans and sardines; and eggs, you've always got the basics for meals in "emergencies" or if friends drop in unexpectedly.
If you have space, it pays to make use of your freezer. Buy chicken or beef strips, packing them into plastic containers in quantities to suit your family – 200 g meat or 500 g mince to make a dinner for four, or two steaks or chicken breasts if there are only two of you. Frozen peas, spinach, corn, mixed stir-fry vegetables, fish fillets and berries are also handy to keep on hand, as are frozen meals or dinners such as those made by Lean Cuisine and Healthy Choices.
Rustle up a quick

meal
Despite the planning, sometimes you run out of things, or you can't get to the shops in time, or you're just too tired to cook. Here are five quick last-minute ideas to pull together a simple meal from what's in your pantry or fridge.
Canned salmon or tuna
Mix together cooked pasta shells or spirals with a can of drained salmon or tuna, frozen green peas (microwave them for a minute to thaw quickly), parsley and baby spinach leaves. Add a little mayonnaise to moisten.
Try this easy meal idea for a salmon poke bowl.
Eggs
Scrambled eggs on wholemeal toast
Mushroom omelette:
Using three eggs, cook up an omelette in a small frying pan, flavouring it with sliced mushrooms and reduced-fat cheddar cheese. Alternatively, use whatever's hanging around in your fridge – diced ham, capsicum, onion, baby spinach leaves or leftover cooked chicken pieces. Serve your omelette with a tossed green side salad.
Fritt

ata with pumpkin, capsicum and zucchini
Toasted sandwich or muffin
You can make either an open sandwich with a grilled cheese topping (aka a cheese melt) or use two slices of bread toasted in an electric sandwich maker. Start with soft wholemeal or grainy bread then spread lightly with butter or margarine. Top with a protein such as ham, salmon, cold leftover slices of roast beef or lamb, or a hard-cooked egg. Then add sliced tomato, lettuce, avocado and/or grated carrot, finishing it off with grated cheese or a slice of cheddar cheese. Toast or grill under a hot grill for 2 minutes.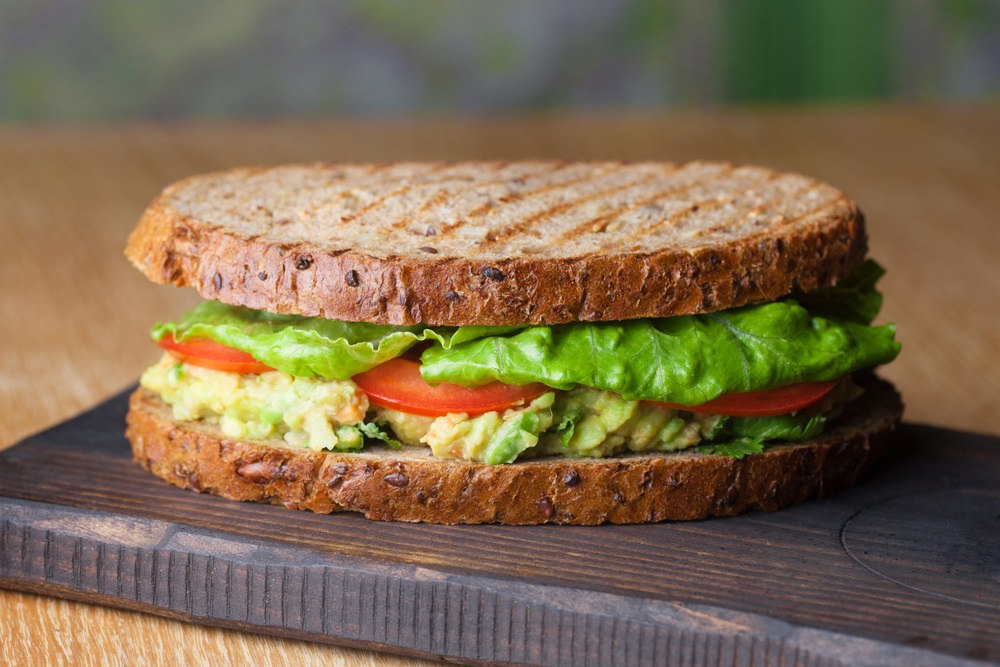 And those perennial toast toppers:
Baked beans on wholegrain toast
Sardines on wholegrain toast
Lentil and vegetable, chicken, or pea and ham soup (canned or home-made) with toast.
Smoothies or milk shakes
These are good on a hot summer's day. While a smoothie isn't a replacement for a full dinner, it makes a nourishing light meal. Add in banana pieces, strawberries or frozen mixed berries plus a dollop of yoghurt.
Use up leftovers
Rice
Make up an easy fried rice in a wok or deep pan by sautéing cold cooked rice in a little peanut or olive oil, then tossing in diced capsicum, ham or lean bacon bits, cooked peas, chopped spring onions, sliced carrot, corn kernels, broccoli florets and sesame oil. Finish off with chopped coriander or parsley just before serving.
Rice salad – serve with a quick grilled steak or cutlets
In a large bowl, mix together cold cooked rice with sliced mushrooms, sliced celery, chopped cherry tomatoes, avocado chunks, sliced Spanish onion, baby spinach leaves and capers. Moisten salad with a little light mayonnaise.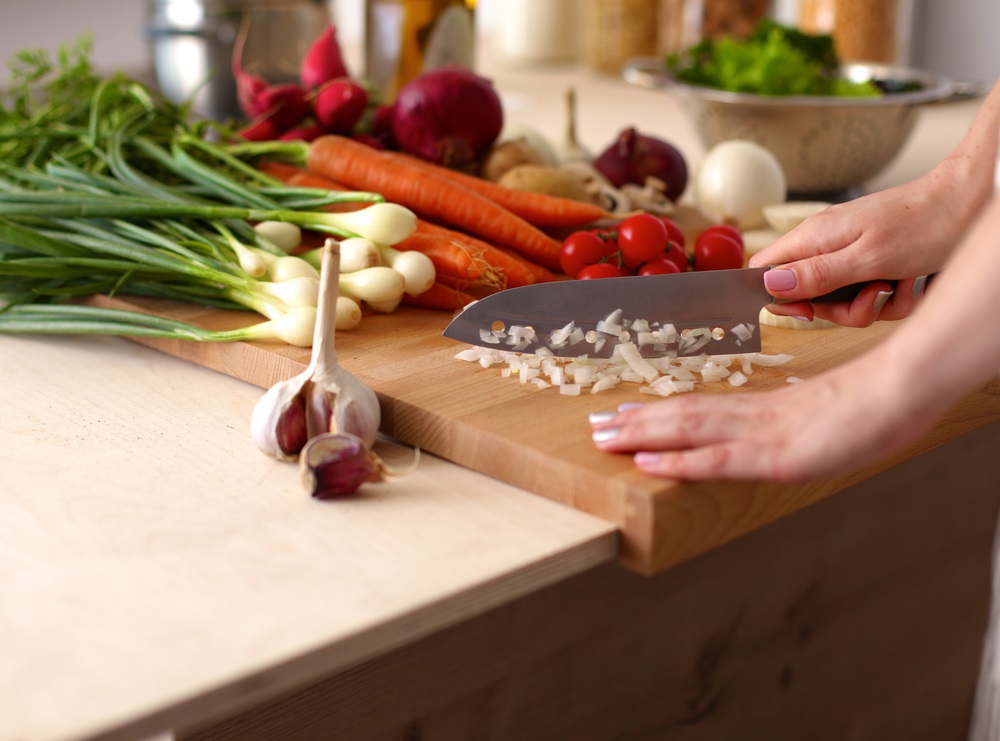 Take-aways with promise
Depending on what's on offer in your area, take-away food can be good or terrible. For instance, some Chinese restaurants cook their dishes with only a little oil and keep things light and fresh; others come swimming in grease with little in the way of vegetables. It pays to try out your local take-aways and decide what's reasonably nutritious. Here's where I reckon your best bets will be:
Rotisserie chicken shop
Pick up a BBQ chook along with two salads such as a Greek salad, coleslaw or mixed green leaves. Add a wholemeal roll or potato salad, and you're onto a winner.
Portuguese chicken take-away
These flattened butterflied chicken pieces tend to be "drier" and less oily than regular BBQ chickens. Less fat, more flavour and more nutrition. Again, buy salads or roasted vegetables (not chips).
Thai restaurants
The food at Thai restaurants is generally lighter and fresher than traditional Chinese take-aways. Opt for stir-fries; red or green curries based on prawns, seafood, chicken or beef; or satay skewers. Add a plate of mixed seasonal vegetables for colour and nutrition (or an aromatic Thai salad such as a green papaya salad), plain boiled rice or noodles tossed with vegetables. Pad Thai tends to be too sweet and oily. Avoid curries swimming in coconut milk as well as fried entrees such as fish cakes, money bags and crab parcels.
Gourmet burgers
A better-tasting and healthier alternative to mainstream thin burgers, these are made with a substantial meat, chicken or vegetarian patty, and lots of lettuce, tomato, onion and beetroot. They're a move in the right direction.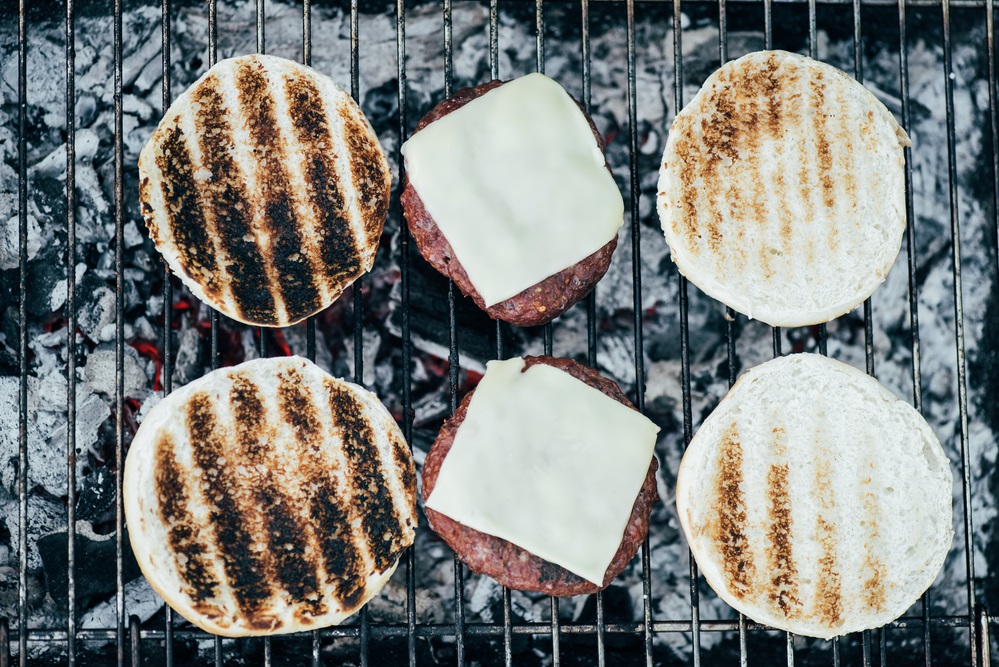 Japanese
Seaweed-wrapped sushi or larger hand rolls (California rolls) filled with salmon, avocado, prawns or cucumber are light and quick. Just go easy with the salty soy sauce.
The bottom line
There are lots of healthy choices, depending on what you have in your fridge and pantry, or in your local area. Go ahead. Use them all up.