Three non-alcoholic drinks for Febfast, Dry July or Ocsober!
In February 2021, I signed up to Febfast and gave up alcohol for the month. On the Febfast website, you can also give up sugar, processed foods, swearing or running late! See more here.
Three alcohol-free charity fundraiser months
Febfast, Dry July and Ocsober are opportunites to break out those fancy mocktail recipes (alcohol-free cocktails). While experiencing a month of being free of alcohol, it's important to have a few delicious alternatives up your sleeve for when you feel the urge. Try any of these three that I've tried and adapted to suit.
1. Fizzy Lime-Mint Quencher
This is a standard thirst-quenching drink of lime and mint with soda water and will help you get through these alcohol-free months with minimal suffering.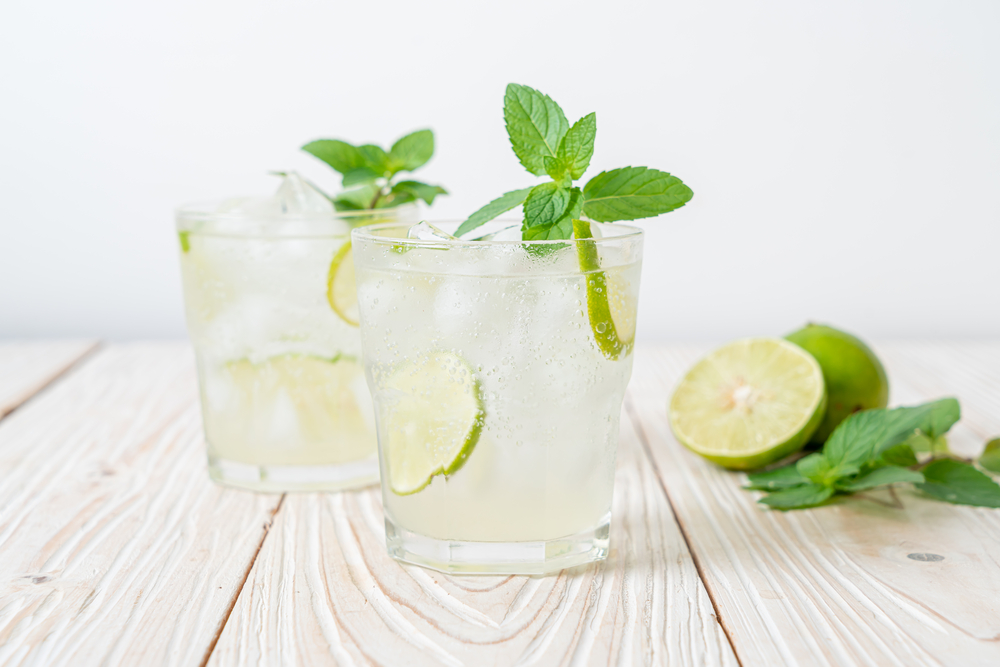 Makes 2
Freshly squeezed lime juice (juice of 2-3 limes) *
1/2 cup fresh mint leaves, torn a little
1 tbsp maple syrup or agave
Ice cubes
2 slices lime
2 slices cucumber
Soda water
Shake lime juice, mint and maple syrup together to mix (you can use an old jar with a tight lid for this) or if you have a fancy cocktail shaker in the back of the cupboard then dust it off and use it.
Divide between two large glasses. Top with a large ice cube, a lime slice, a cucumber slice and soda water.
* You should have around 100 mL or just under ½ cup
2. Pink grapefruit mocktail
This refreshing summer mocktail has delicious sour notes from the pink grapefruit juice. You can make this up with limited kitchen tools. Served in an elegant tumbler, this is a very pretty drink.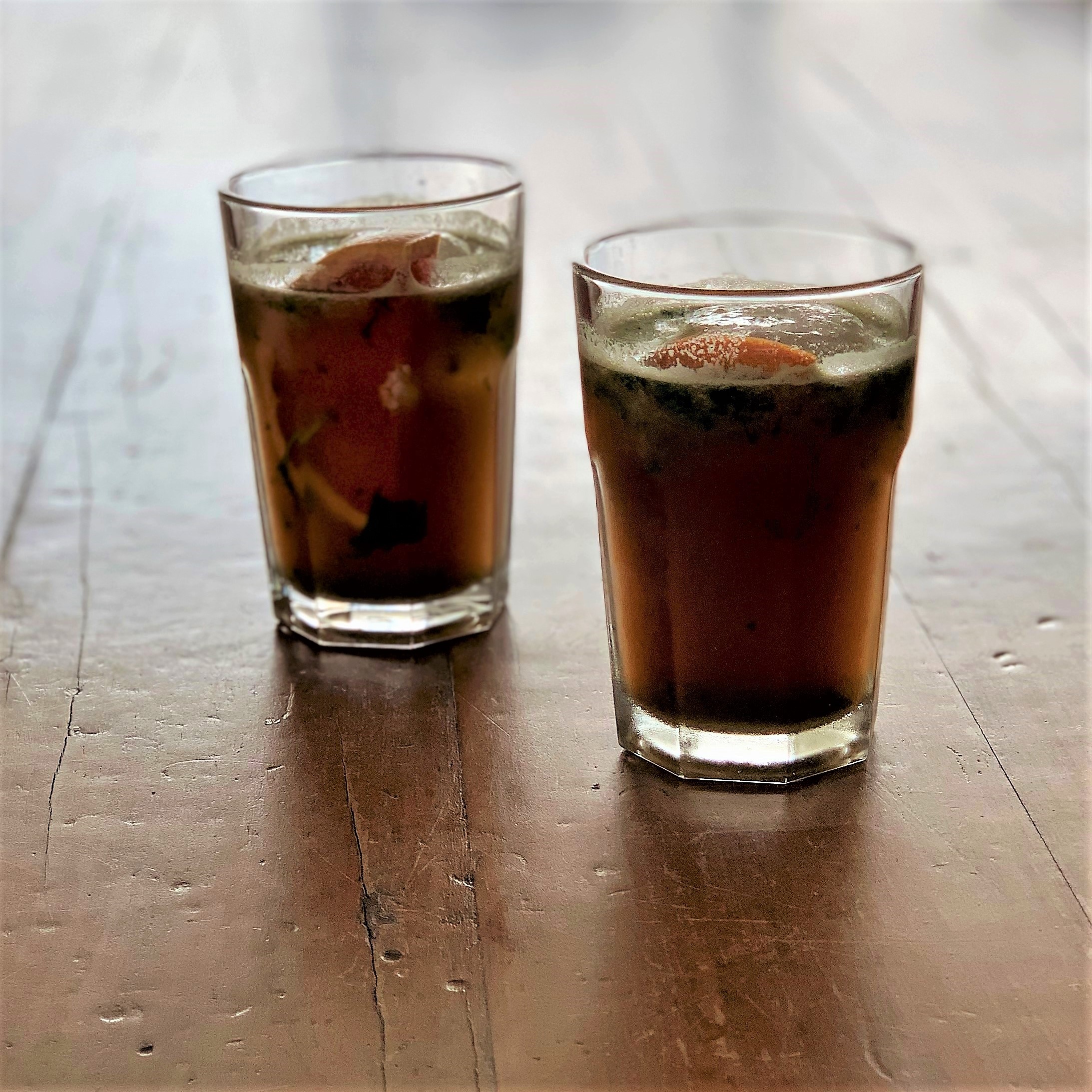 Makes 2
14 basil leaves
3 tablespoons brown sugar
200 mL freshly squeezed pink grapefruit juice
Ice cubes
Soda water
Put the basil leaves into a metal container with the sugar and muddle (smash and mix the leaves up and incorporate the sugar, similar to a mortar and pestle). Transfer to a long glass.
Add the grapefruit juice and a large ice cube. Top up with soda water.
3. Non-alcoholic G and T
Here is a quick version that captures the essence of a classic Gin and tonic. It's easy to make once you have the key ingredient.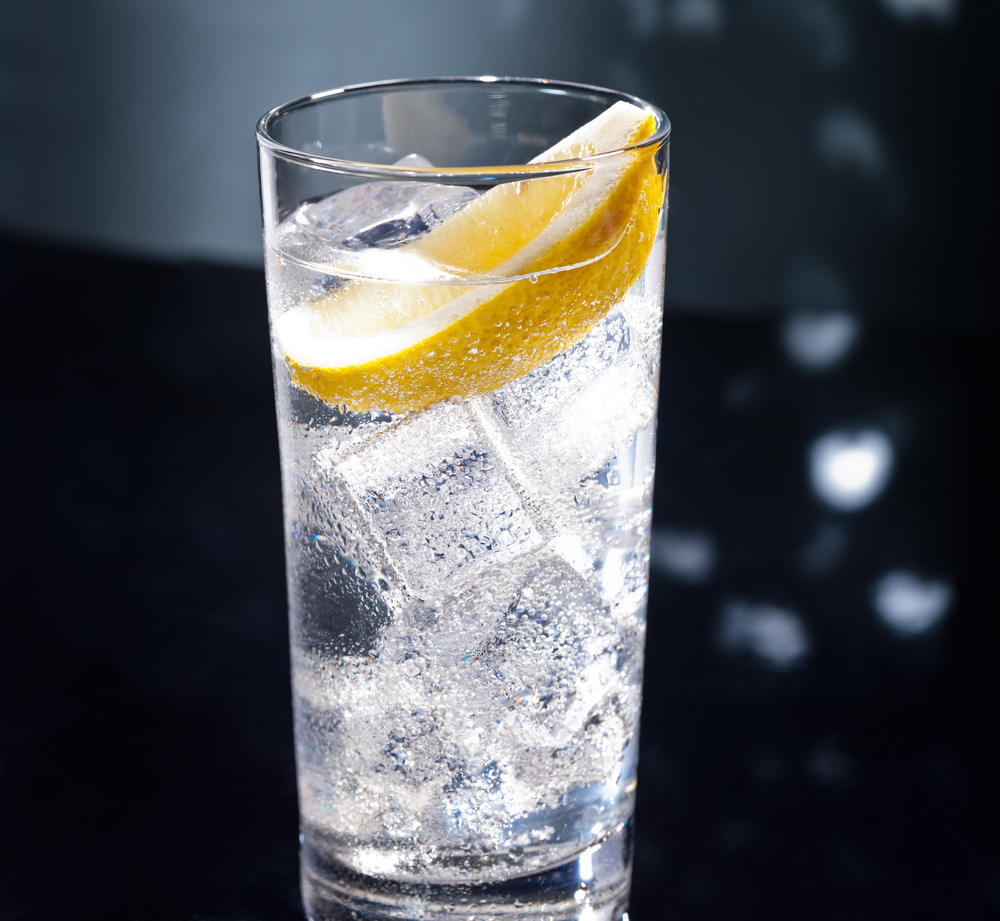 Makes 1
1 nip (30 mL) premier non-alcoholic spirit e.g. Lyre, Seedlip
Ice cubes
Lemon slices
Lemon juice
Tonic water
Pour a nip or two into a long glass. Add a large ice cube, a lemon slice and a squeeze of lemon juice. Top up with tonic water.
Alternative: just go with a diet non-sugar soft drink, which is cheaper with no calories/Kilojoules, and as satisfying as any non-alcoholic drink could be.
The bottom line
Use these three non-alcoholic drinks to reduce your intake of alcohol during the week or when you're home. Are they exactly the same as the real thing? No, but they are close enough and refresh you after a long day's work. And beggars can't be choosers!