7 keys to outsourcing meals to keeping yourself on a healthy balanced diet
1. Never skip meals
Eat regular meals each day such as those from Chefgood in the Slim and Trim range. And you can if you have them ready in the fridge. They're handy if you're time poor, say if you juggle two jobs, are studying and working with little spare time, or have small children to look after, or run a busy household. In fact, these are useful for anyone who has a busy lifestyle.
2. Eat balanced meals with an ideal combo of protein, fat and carbs
You want to eat as much nutritious, tasty food for as few kilojoules as possible. This is called a nutrient-dense diet. No food has to be eliminated entirely, but minimal quantities of all fats, refined carbohydrates such as white rice, sugar, and alcohol are a must. All the Slim and Trim Meals are balanced making life easier for you - they have a blend of protein plus healthy fats and good carbs with minimal amounts of the 'baddies'. There is no need to buy meals that ban carbs or ban dairy or are all raw. A little of what you need works. For long term results, it's wise to eat 'everything in moderation'.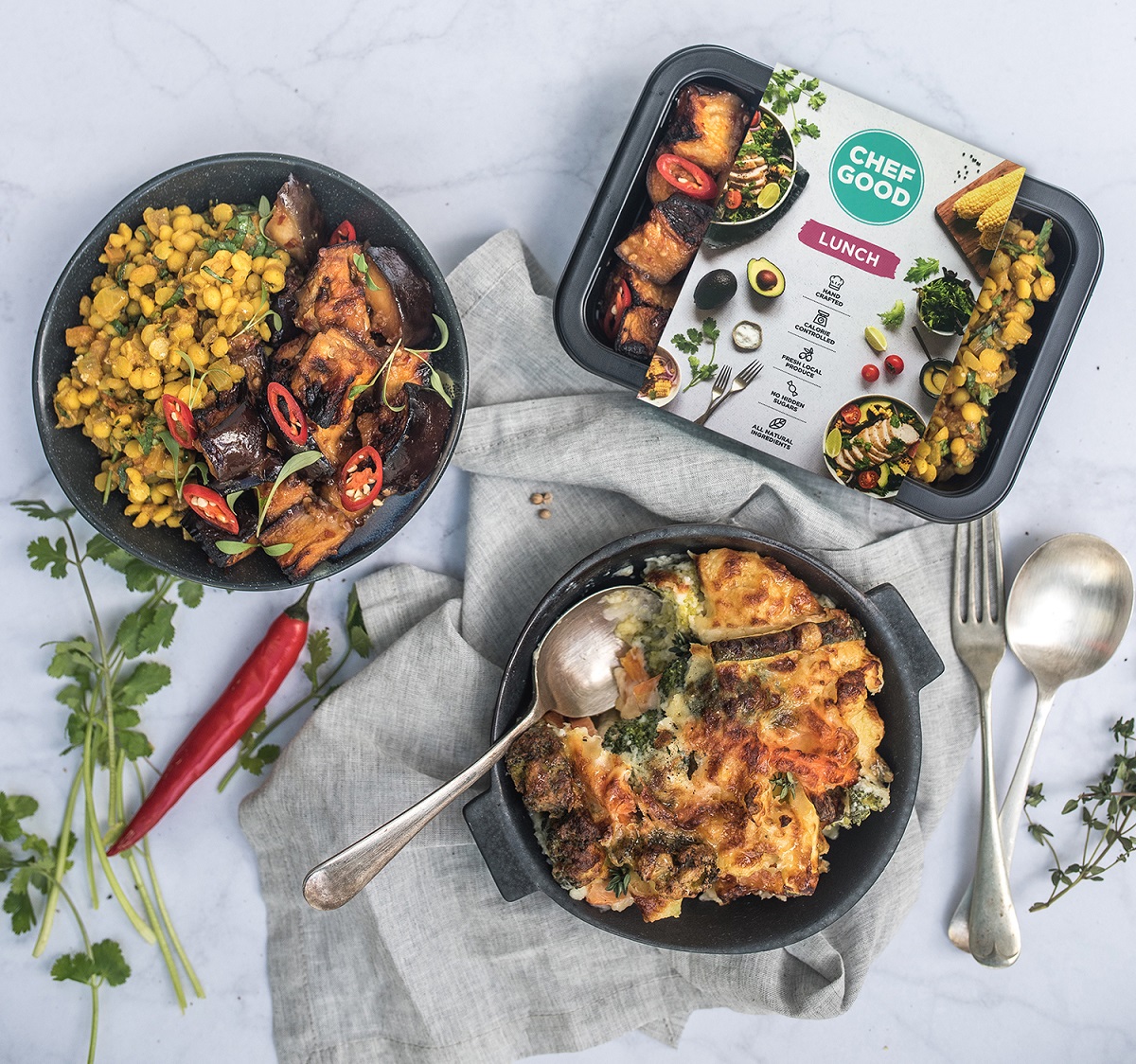 3. High in protein for longer satiety
Aim for at least 25 grams of protein in a meal, especially after you exercise. Protein may help with appetite control, greater fat loss, less muscle loss, a boost to thermic effect (that feeling of warmth after a meal) and lessening of cravings. This 25 grams translates to:
A 100 gram can of tuna or salmon
Or
1 glass of milk PLUS 2 eggs in a smoothie
Or
1 plain hamburger PLUS an egg.
Meat is the best source of protein, having almost three times as much protein as eggs, fresh milk, yoghurt, tofu and legumes. Meat is worth eating if you wish to raise your protein intake significantly (and its animal proteins are closer to those of humans). Fish and poultry match beef and lamb in protein content. Cheese is a little lower but still an excellent protein source.
Plant-powered proteins from grain or legumes (lentils, peas, beans, tofu) offer protein too. Think hummus, lentils, kidney beans, brown rice, pearl barley, pesto and tahini.
4. Be prepared.
Meal preparation is key to staying on track with healthy eating, but not everyone has the time which is where ready-made fresh nutritious meals come in handy.
What's more you won't become bored on a Chefgood weight loss journey, which is important. There's a lot of variety with a new menu every week. These healthy meals are made fresh and delivered to your door in thermally-controlled packaging.
5. Eat solid foods that encourages chewing
Limit any kilojoules – whether from juice or a smoothie - in liquid form. Swap juices and fizzy drinks for water. I often say 'Don't drink juice – eat the fruit whole and drink water.' Solid foods help slow down consumption.
6. Eat slowly and chew each mouthful
Stretch each meal out to last 15 minutes so that the brain's appetite-control centre registers you are full. Put your fork or spoon down between mouthfuls.
7. Think longer than three days
Your excess weight won't disappear in three days (despite the promises made by fad diets), but it will over three weeks. Aim for small, gradual losses, and you won't trigger your body's natural 'famine/starvation' response, which really serves to preserve your fat stores for lean times. You want something you can stick to over the long term such as outsourcing ready-made meals.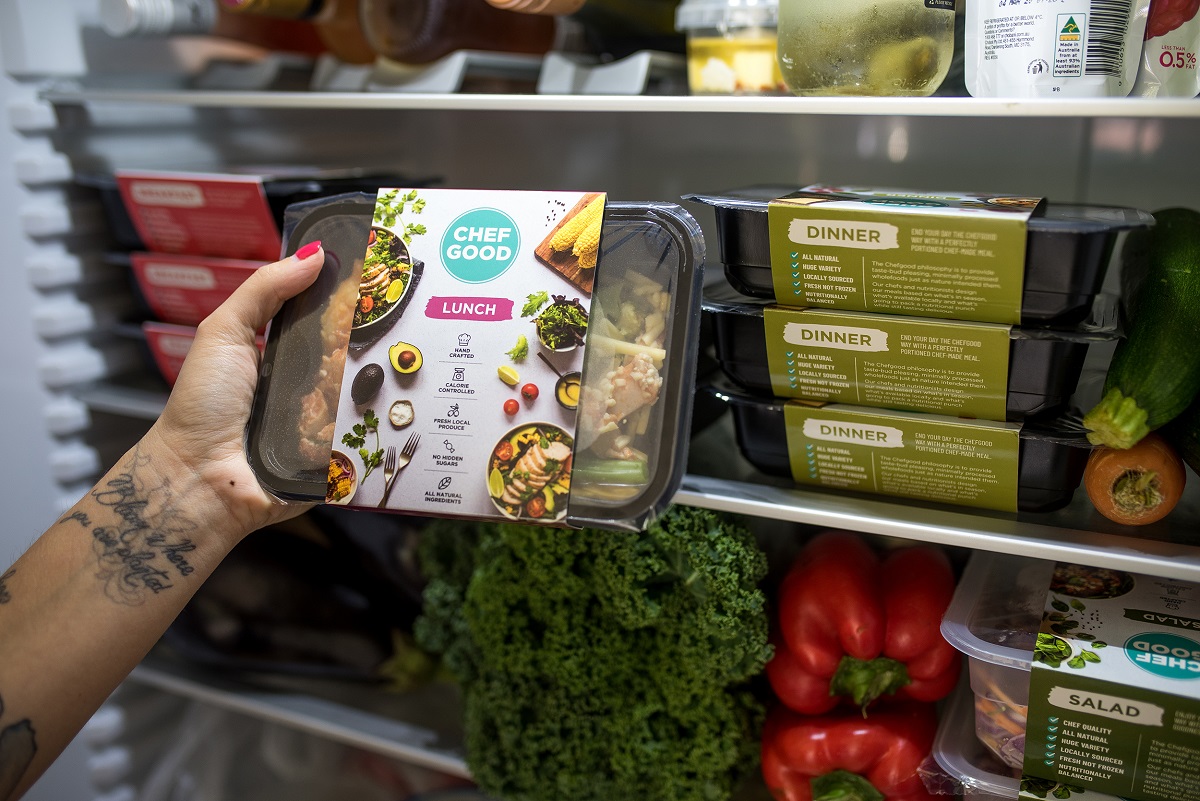 The bottom line
Use my 7 fundamentals of weight loss to help you shed those excess kilos. Eat healthy, nutrient-dense, portion appropriate, ready meals (not shakes). Why not order calorie controlled meals to try at home so you get used to the right portion size and the right ratios? Fresh, pre-made meals with no artificial additives have great appeal as people become increasingly health conscious. You can start with five to see how you like them. They're also handy if you're time poor and can strengthen your resolve when you would normally just order a non-healthy, kilojoule-dense take-away. If you enjoy losing weight the healthy way and living a healthy lifestyle, then try these.