Book review: Plan Buy Cook
This is a clever book to make your life easier. It's based around a simple weekly formula namely 4+2+1. What does that mean? Take a look…
This simple formula means that each week, you:
Cook 4 meals from scratch:
Two are what's called Double-Up Meals (you cook half to eat and then freeze the other half.
Two are Fast and Fresh meals (like a quick grilled steak with a salad)
Take 2 of your pre-cooked Foodbanked Meals from the freezer (that you've stored there a week or two ago)
Have 1 Super Simple Meal like leftovers, takeaway, toasted sandwich or eggs on toast.
What the authors say
I chatted to the authors Gaby Chapman (a writer) and Jen Petrovic (a chef) about the book and how it can help busy, working people. Gaby told me that with more people working, they want something quick and easy before they drive their kids to violin lessons or swimming training. Using their 4+2+1 method takes a quick 10 minutes before you head out to the shops. Use it and you'll cut your time spent on cooking down to only two hours a week. With no last-minute panic dashes to the supermarket. Nor cooking for the lowest common denominator.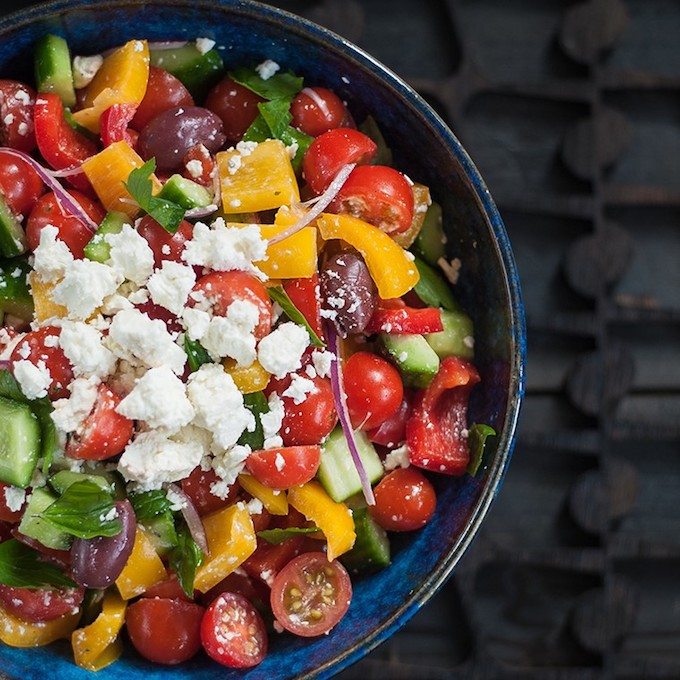 What makes a meal freezable?
The authors say most slow-cooked meals are suitable, as are any meals based on beans and lentils, sauces for pasta, raw and cooked marinated meats. The Double-Up meals are really easy and classic recipes from beef stroganoff to chilli con carne. There are lots of recipes that use mince such as a tasty Bolognaise sauce, lasagne, meatballs, hamburgers, tacos, stir-fried mince and lamb kibbeh using ground lamb.
My own cook up
I tried out the Chicken and Lemon Tagine on page 72 and it turned out beautifully (see photos). Even though I didn't have the boneless chicken thighs suggested and subbed in a can of cannellini beans for chick peas and pearl couscous for the usual small couscous.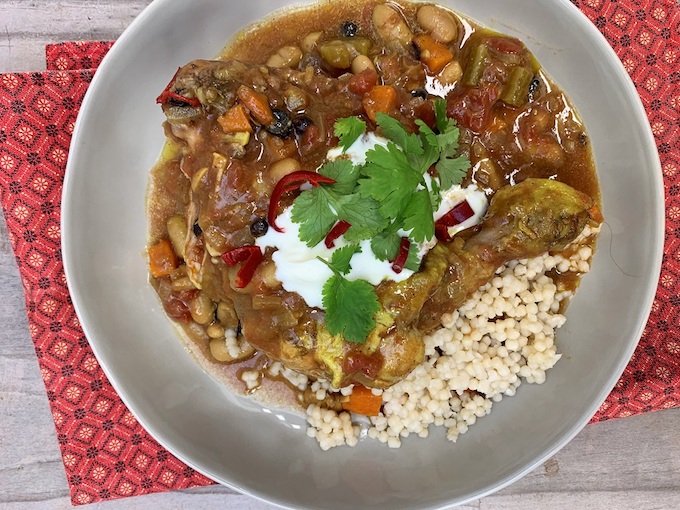 I don't know how one cooks DOUBLE the quantity as my frypan and slow-cooker were fairly full. I guess if you have a large sauté pan (suggested diameter of 32 cm on page 62) and a large saucepan (26 cm in diameter) it's easy to cook the double-sized meals.
It's great that there is a note in the Method about doubling up and dividing the final mixture into two before freezing for later use.
What I like
The recipes are only for dinners – no long-winded breakfast recipes nor desserts. Gaby says: "We just don't need desserts so we have none of them." Have to agree.
All the ingredients such as corn, sauces or rice are readily available from the supermarket.
You freeze raw meat but already marinated. Think pork neck cubes in say a Greek marinade. Then all you have to do is make a quick salad like their Greek Salad. And boil up some rice or potato.
The section of BBQ salads where they say pick two salads plus a leafy green to accompany barbecued meats for a gathering. I warmed to Beetroot Salad, Asian Coleslaw, Tabbouleh or Pumpkin and Couscous Salad. Plus they give suggestions for dressings.
You don't need a big freezer. You always have two meals in there. But make sure you label them so you can tell what's what when frozen.
This will suit fussy eaters as you can hold back things that they may not eat such as the feta, lemon juice, chilli or coriander.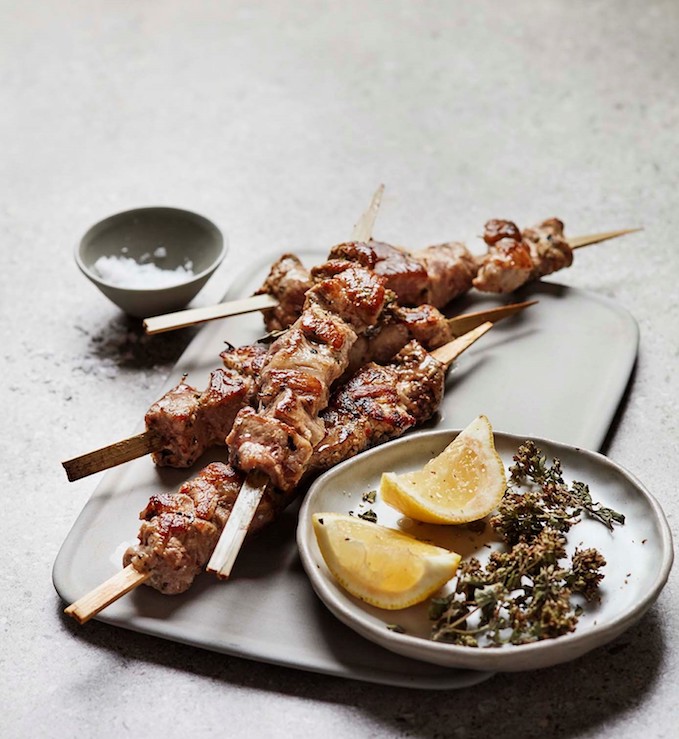 One-third of the book is text and explains their food meal organisation system, while the other two-thirds is recipes with pictures. There is great emphasis on rescuing things that are often thrown out while still edible such as bread, bananas, takeaways, tomatoes, celery, onions and fresh herbs.
If you can't adjust the serving size, just download their Meal Planning App called "Plan Buy Cook". It easily adjusts the serving size say from 4 to 6 or 8.
The bottom line
This is a meal planning wonder and I reckon it will help beat the 5pm dinner panic. And let's not forget that home cooking is a proven way to beat obesity. So whether you're a Uni student or a busy Mum, this is a great book to add to your collection. You'll know what you're eating by getting back in the kitchen!
Related links / External websites
Read more about the book and App here.
Hardie Grant $29.95 or App $5.99