Additives – why do they use them?
Supermarket shelves today are crammed full of food products which advertise they are free of artificial colours and flavourings or contain no preservatives. The increasing claims for 'natural' and 'nothing artificial' on products are testimony to the image additives have as modern-day villains. As more and more shoppers scan the fine print, it pays to know why they're added.
How are additives shown on the label?
All additives are listed with other ingredients by their class name followed by their chemical name or their code number.
For example, citric acid may appear as either FOOD ACID (CITRIC ACID) or FOOD ACID (330) - in the latter case, you need an additive code list to find out which food acid it is.
The numbers used in Australia correspond to an international system used to identify additives. You'll see European foods with additives listed with an "E" number.
The functions of additives
Food additives perform many useful functions:
•

emulsifiers/stabilisers

ensure that oil and water mixtures (like dressings) do not separate into layers
•

humectants
prevent foods from drying out
•

flavourings

restore losses during processing and make food more palatable
•

flavour enhancers

improve the existing flavour and aroma of food
•

mineral salts

enhance the texture of foods such as processed meats which might lose meat juices
•

antioxidants

prolong the life of food by preventing oxidation which causes rancidity and colour changes
•

acidity regulators (food acids)

help maintain a constant acid level in food
•

vegetable gums and thickeners

enhance texture and ensure uniform consistency
•

sweeteners

impart a sweet taste for fewer kilojoules (calories) than sugar eg stevia, aspartame, saccharin, isomalt
•

preservatives

help keep food safe and prevent mould and bad bacteria growing. But some of the preservatives are a worry especially the sulphites and propionates
•

colours

add or restore colours to foods. Colours are the least justifiable of all additives and they serve no other function than to make food look a certain way. The more you can avoid them, the better.

How to figure out the label
Take a look at this sample food label for an average mustard. Here's its ingredient list showing the three additives it contains with their code numbers and why they're used:
MUSTARD
MUSTARD POWDER, WATER, SALT, VEGETABLE OIL, SPICES, FOOD ACID (330), EMULSIFIER (322), NATURAL COLOUR (160a)
Food acid
330 is Citric acid - imparts a pleasant sharpness to the mustard. It's the acid in lemon juice and all citrus fruit that gives them that tang. Nothing sinister here.
Emulsifier
322 is Lecithin - keeps all ingredients blended so they don't separate while sitting on the supermarket shelf. One of the most common emulsifiers, lecithin is extracted from soy or eggs. You'll see it for sale at health food shops as a breakfast sprinkle.
Colour
160a is Beta-carotene - imparts a rich golden colour; a natural colour found in carrots and pumpkin and converted to vitamin A in the body.
Can you guess what foods these Ingredient Lists come from?
The above Ingredient List (in orange) is from Heinz Lite Salad Cream 250g bottle.
Note the oil needs an antioxidant 319 to stop it going rancid. Thhere's a thickener 1422 and stabiliser 412 to create a smooth mouthfeel typical of many lower-fat items. It needs a food acid 270 for tang. Not sure why we need two colours 171 and 101 in a creamy-white looking dressing but there you go.
The above Ingredient List is from Kellogg's K-time Twists snack food in Raspberry and Apple flavour, Pack of 6 bars 222g.
Lots of additives needed in a shelf-stable non-refrigerated snack bar. Here's just the additives - 5 thickeners inclduing 1442, 1404, corn starch (no number), 460 and 466. It has a humextant 422 to keep the bar soft and moist. There are two food acids 330 and 296. The colour is 120. It needs a preservative 221 as well as a stabiliser 470. And wait there's more.
Related information on additives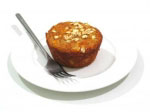 Check out the answers to Frequently Asked Questions on food labels and additives in my FAQ section.
---
Read one of my best articles 'Colour my world' to learn what is safe when it comes to food colourings and what's not.
---
Find out the 7 additives you DON'T need to worry about. The ones that are safe.
---