The "Companion" from Catherine Saxelby
Catherine Saxelby's Complete Food and Nutrition Companion - The Ultimate A-Z Guide. This book contains over 500 entries on 400 pages with tons of food facts, colour pictures, handy charts and tip lists. It's written in an alphabetical A to Z format from Acai to Zinc. It's the nutrition reference book to end all reference books!
This edition has been superceded by a later 2018 edition
Find more about the newest edition here.
Register now (Note: only for launch - now finished) for a sneak peek into Catherine's latest book — a detailed and comprehensive A to Z guide that makes nutrition easy-to-understand and interesting to read. Get the benefit of Catherine's lifetime of experience in nutrition in her latest book. It's packed full of everything you want know from antioxidants to vitamins – and everything in between.
Solid, no-nonsense, practical advice
This food and nutrition companion puts solid advice and hundreds of practical tips about food and health at your fingertips. Catherine spells out all the facts about food, diet and health, providing clear and authoritative advice on everything you need to know about nutrition.
In fact, this Ultimate A- Z Guide is packed with the sensible, down-to earth, no-fuss type of advice you've come to expect from Catherine. It's your one-stop guide to how good nutrition and food can improve your and your family's health
Easy-to-use format
The A to Z format covers a wide range of topics from acidophilus, anti-aging and ancient grains to barbecuing, calcium, carbohydrates, GI, junk food, mood food, organic and seasonal produce, Paleo, portion size, sugar, juices and weight loss. Not forgetting how to get the kids to eat right and look after yourself at the same time!
Your questions answered
This book explains why you need certain nutrients, how to get them easily and practically (no buckets of wheat grass juice) and what can happen if you run short.
It also answers common questions such as what's the best oil to buy, how much sugar should you eat, what's the difference between a Use-by and a Best-before date, and can you substitute frozen vegetables for fresh?
Shopper's guides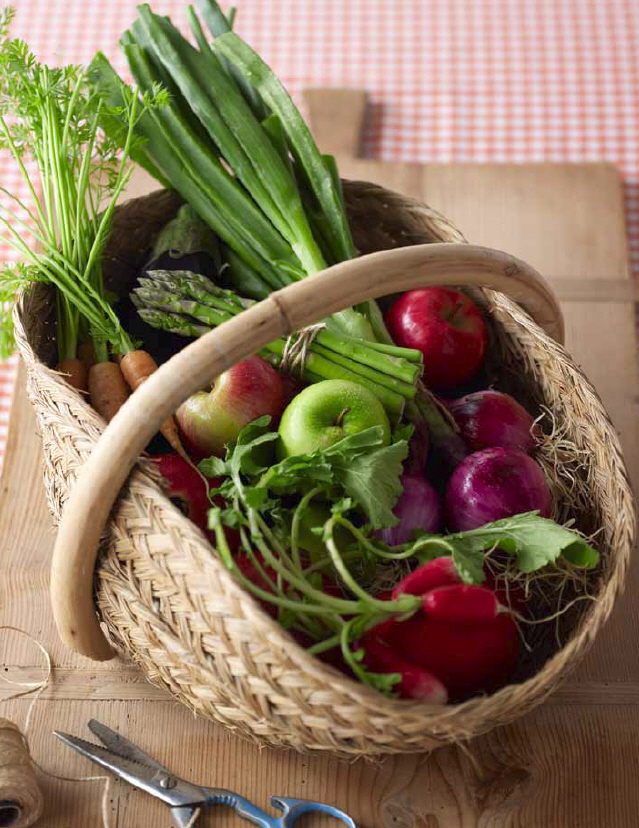 Catherine Saxelby's Food and Nutrition Companion also gives you shopper's guides to everyday foods like breakfast cereals, breads, eggs, milks, sauces, yoghurts, snacks, beverages, teas, coffees and more.
Discover:
• How to eat to beat a variety of common health problems from high cholesterol and diabetes to osteoporosis and coeliac disease
• Tips on what to eat when you are expecting
• What you need to know about food additives and allergens
• How to de-code a food label with it's ingredient list and nutrition panel
• Who needs to eat a gluten-free diet
• What you can do about bloating and abdominal discomfort
• Eating to boost your immune system and stay healthy
• The super foods that stand the test of time from quinoa to chia
• The truth about diets and long-term weight loss
• How to fix the 'baddies' – sugar, salt, fat, caffeine and alcohol
Why I wrote this book – Catherine's answer
"I've written this book because I wanted to help people understand the ins and outs of nutrition better so they can select the healthier options when they're shopping – without making it a chore.
"We live in a world where modern life 'conspires' to make you fat. Junk food is widely available (think of all those vending machines and petrol stations) and cheap, yet it's packed with all the things we shouldn't be eating like refined carbs, trans fats, saturated fat, sugar and salt. My aim is to give alternatives that are healthy, quick and taste good. "
Published by Hardie Grant Books
ISBN 978 1 74066 8415
RRP $45
380 pages
Softcover
Testimonials
"Congrats Catherine, your book is wonderful. I love the book because it's beautifully set out with neat sections and handy green pull-out boxes with helpful information, quick recipes, tables with statistics and Catherine's 'My Take' observations. It's categorised in alphabetical order, just like an encyclopaedia."
Christie Connelly, health-conscious cook and foodie blogger, http://www.figandcherry.com
"With more than 500 entries, this is the ultimate family reference for good health and nutrition."
Liz Posmyck, Bizzy Lizzy Cooks blog, http://www.bizzylizzysgoodthings.com/.html
"I love your book. Use it all the time for myself, family, friends & clients."
Angie Macken, Personal Trainer, Triathlon/Sports Coach, Fit4TheFuturePT
Website extras
Click the links to download the list of references and the glossary of the top 50 terms in nutrition.
Save
Save
Save
Save
Save
Save