20 great ways with fresh rosemary
Recently I posted on Instagram how much rosemary I had growing in my garden in the bush. It thrives in that hot dry climate which is not dissimilar to the Mediterranean world. From two tiny plants, I now have two huge bushes, each around one metre in diameter bursting with aromatic fragrance.
So what to do with it all? I'd already used it to marinate a shoulder of lamb and boost the flavour of crispy-roast potatoes – both traditional pairings for the fragrant but woody herb. But this doesn't use up much of my rosemary - unlike basil with pesto. What else can I do with it?
Instagram followers to the rescue!
As always, my wonderful followers on Instagram came to the rescue with heaps and heaps of ideas. They gave me lots of interesting ways to use fresh rosemary so I thought I'd summarise them here. Not all are for food uses. I hope this gives you inspiration if you too have it growing and wonder what else there is you can do. Believe me, there's lots and lots!
On the barbecue
In lieu of a skewer for veggies on the bbq @aprilseymore
Use as skewers for kangaroo kebabs @passivegourmet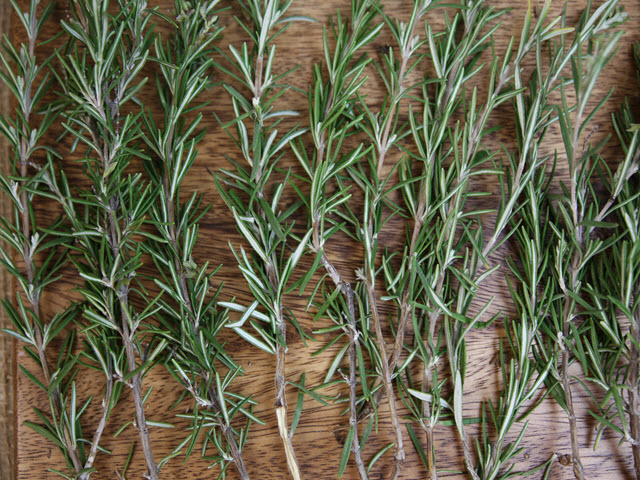 With food
Dee-licious in ratatouille ☺ @HealthyHomeCafe
With chicken, lamb and potatoes are my favourites with rosemary @marie_whiting
In ham, rosemary and taleggio risotto from a Karen Martini recipe @EverydayCurator
I love it in a roast chook with lots of lemon and garlic @TinaMcLeish
Tessa Kiros has a beaut honey cake which includes chopped rosemary @EverydayCurator
I make a passata sauce with home-grown tomatoes and put a few long sprigs of rosemary in, they just break down into the sauce and I'm left with the stalks to take out @rubyant
I always put rosemary in Bolognese sauce @vicdaawg
Make olive and rosemary bread or focaccia @sarahboykett
Sprinkle it over feta cheese and grill it to serve on crackers @PetraAitken
Reduced into syrup to add to a peach sorbet @aprilseymour
Infuse vinegar or olive oils and minced in butter for fancy gifts @aprilseymour
Try a small amount finely chopped over peaches or nectarines. @JaneeCollins
Drizzle with honey on your toast with goat's cheese or feta in the morning (really tasty) @JaneeCollins
Lemon and rosemary cake. Yum yum!! @Jaynuseuss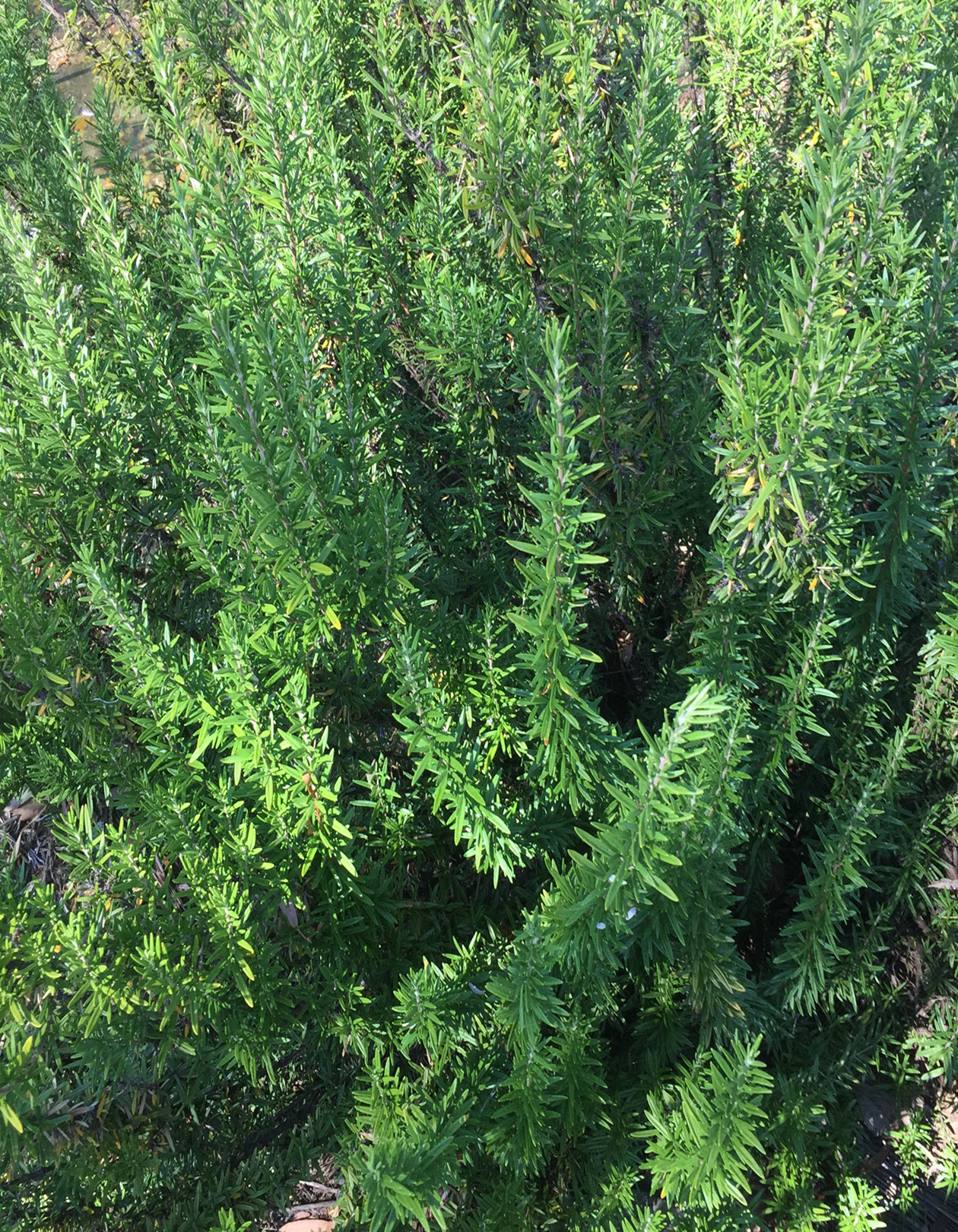 With drinks
Solerno, grapefruit, soda and fresh rosemary spritz. Solerno is a blood orange liqueur from Italy @SallyParkerFoodStylist
And it actually goes well with gin and tonic – true story!! xx @marie_whiting. [See my attempt to follow this suggestion below:]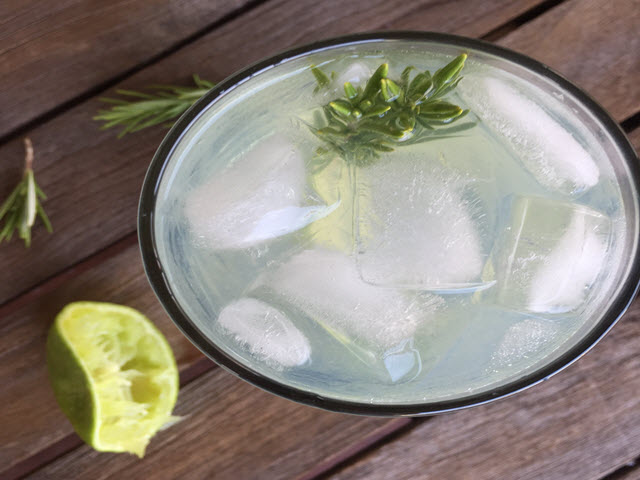 Around the house
Tie a bunch under the spout when running a bath @mermaid0063
Rosemary makes a great 'flower' arrangement on a café or restaurant counter. Says quality and freshness @Ken_Burgin
The bottom line
Rosemary was used in traditional herbal medicine to make a tea said to improve memory.
Rosemary is a versatile, tasty and fragrant herb with many uses. In addition to the above, rosemary was used in traditional herbal medicine to make a tea said to improve memory which is probably why we have Rosemary for Remembrance and everyone wears a sprig of it on Remembrance Day. So remember to use yours if you have it growing in your garden! Thanks to everyone from Instagram for helping out!
Save
Save
Save
Save
Save
Save
Save
Save
Save
Save
Save
Save
Save
Save
Save
Save
Save
Save
Save
Save
Save
Save
Save
References / External articles