Why you need to shop the middle aisles of the supermarket and how to do it wisely.
"Only shop the perimeter of the supermarket" – how often have you heard this phrase? It's often suggested as the best and healthiest way to do your weekly shopping – but it's not the whole story.
Shopping on the edge
Whilst the perimeter (the outer edge) is where you usually find fresh fruit, vegetables, dairy and fresh meats, skipping the middle aisles can mean missing out on a range of healthy food products from canned sardines to dried soup lentils and more.

Not everything on the perimeter is nutritious
Take a look at these examples.
The fresh bakery section is generally on the perimeter. But it's often filled with doughnuts, cakes, slices, cookies and many other baked goods - all high in fat and sugar.
The perimeter (especially at the front of the store) is usually where sale items are displayed. More often than not, these items are sugary breakfast cereals, chocolate biscuits, packet chips and/or soft drinks. All considered energy-dense, nutrient-poor, discretionary foods. Not things you want to eat or give your kids to eat. Its best to keep these out of the shopping trolley.
Why the middle aisles are worth visiting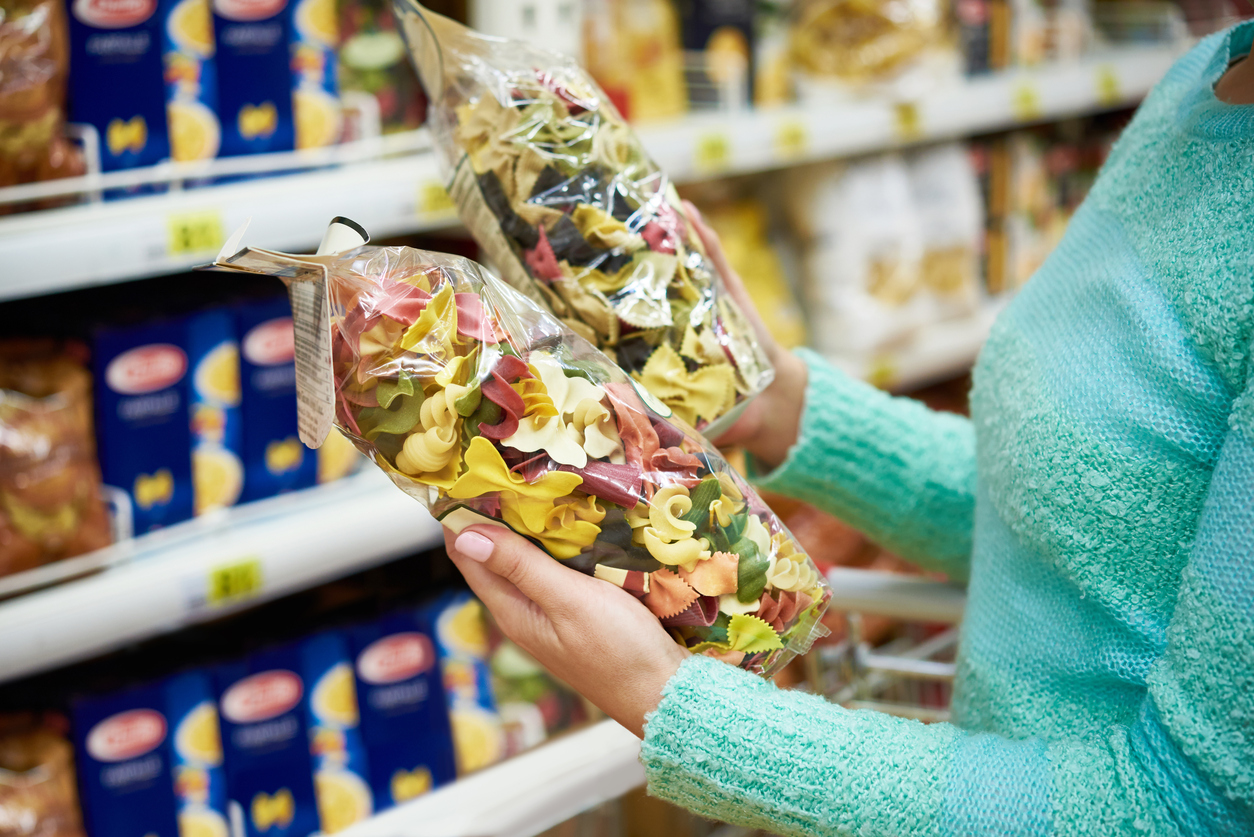 You'll find many packaged food items that are:
Think pre-portioned snacks and meals (e.g. single-serve 30g boxes of nuts, bean and lentil salads)
Canned beans and microwave bags of rice are great for the time poor. They'll save you the 45 minutes it takes to cook them from scratch
Canned fruit (not the ones in syrup) and vegetables (with the lowest added salt), as well as dried grains can be found for a few dollars.
You can get away with bulk buying some of these products too as they often have a long shelf life
You'll find a variety of foods from the five core food groups such as vegetables, fruits and whole grains
Many tinned foods come in a "no added salt or '"no added sugar" variety (e.g. diced tomatoes) and these are my choice for better health
Some products have nutrients added to boost their nutrition profile (e.g. pasta with added fibre) or pasta made from legumes instead wheat flour.
Here are some of my food items that are worth visiting the middle aisles for:
Wholegrains and Cereals
Oats and natural muesli mixes
Wholegrain and/or rice crackers
Wholegrain cereals (e.g. bran flakes, weetbix)
Wholemeal and grainy breads
Dry grains (e.g. rice, pasta, couscous, quinoa)
Ready-to-go grains (e.g microwave bags and cups of rice, quinoa)
Fruit
Tinned fruit (opt for those in natural juice)
Dried fruits (e.g. sultanas, prunes, mix)
Frozen fruits
Vegetables
Tinned vegetables (e.g. tomatoes, peas)
Tinned and dried legumes (e.g. beans, lentils, chickpeas)
Frozen vegetables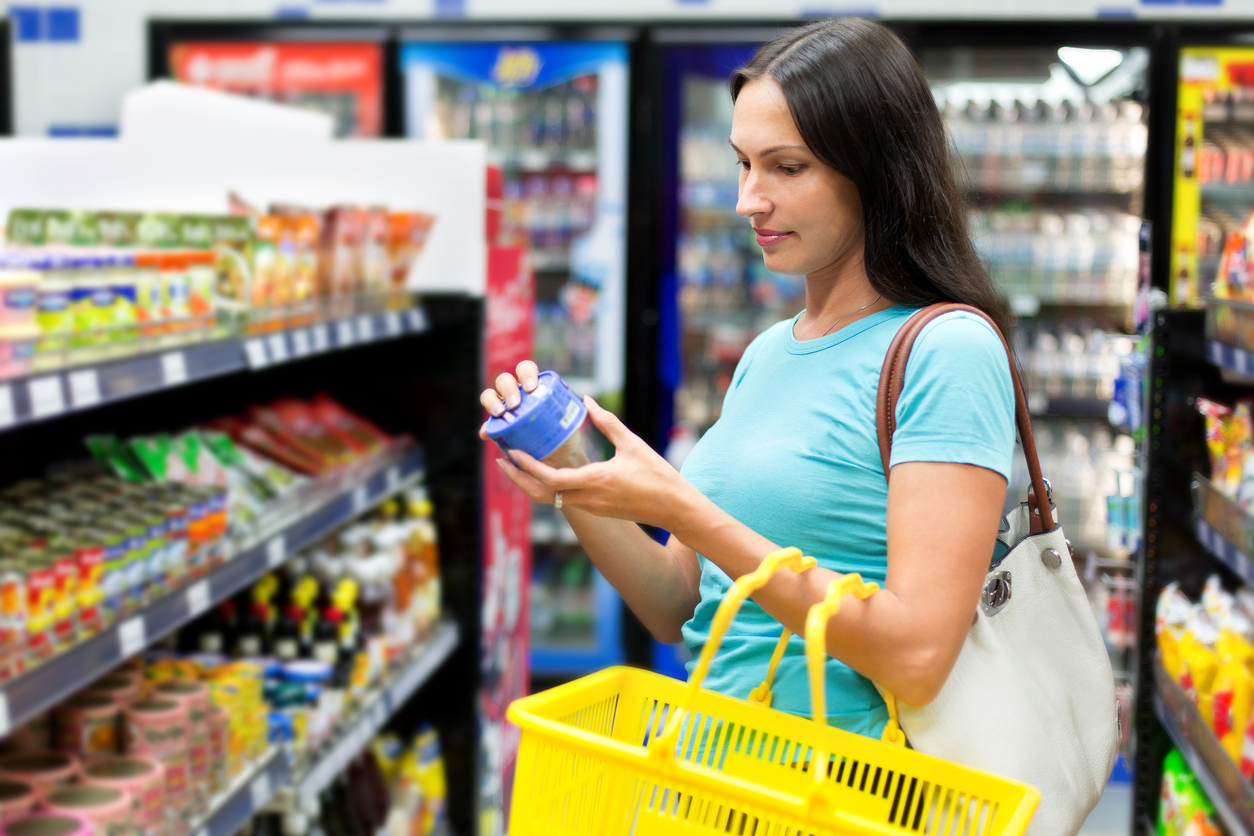 Fish and alternative proteins
Tinned tuna and salmon
Nuts and nut butters (opt for no added sugar or salt)
Eggs
Other healthy items
Herbs and spices (a great way to flavour food without salt!)
Vinegars and mustards (for a delish salad dressing!)
International food section (for all your Italian, Mexican and Asian cooking needs)
Aisles to skip
The confectionery, snack, biscuit and soft-drink aisles are three that I would recommend skipping altogether. Realistically, these products are high in sugar, fat and/or salt and lack nutrients. Plus they won't do your waistline any good. Walking down will only tempt you to add these items to your shopping trolley – give them a miss.
The bottom line
Hard and fast rules such as "only shop the perimeter of the supermarket" aren't necessarily the best way to go. You'll end up missing out on a variety of foods that can make healthy eating a lot simpler and more convenient. However, temptation does lurk in the middle aisles, so stick to your list!
Both the perimeter and middle aisles are worth visiting on your next shopping trip, with the exception of the confectionery, snack and soft drink aisles. Finally, reading the food labels can really help you identify which food items are nutritious and which are not. Here's how to learn more.
Written by dietitian Sophie Feng. You can follow her on Instagram @sophies_foodfeast