Chia berry pudding
Ready In: 45 minutes
Prep Time: 15 minutes
Cooking Time: 0 minutes
Serves: 4
This is a tasty and easy dessert that you can make ahead of time and have sitting ready in the fridge. Play around with the ratios. Use less chia if you want a less-firm custard. Chia sure beats gelatine or junket tables for ease. Plus you get the nourishment of a whole food.
Ingredients
½ cup (100 g) raw white chia seeds
2 cups (500 mL) cow's milk or soy, almond or rice mylk
1 tablespoon sugar or honey (optional)
½ cup (3-4 or 125 g) fresh strawberries, trimmed and halved if big
FOR THE TOPPING
2 x 125g punnets of berries
Nutrition per serve
One serve (including a topping of mixed berries and the optional honey or sugar) contains 985 kJ (235 Calories), 8 g protein, 12 g fat (includes 4 g saturated fat), 19 g carbohydrate (including 17 g sugars), 11 g fibre, 49 mg sodium. Read our nutrition rating system. Read our nutrition rating system.
Directions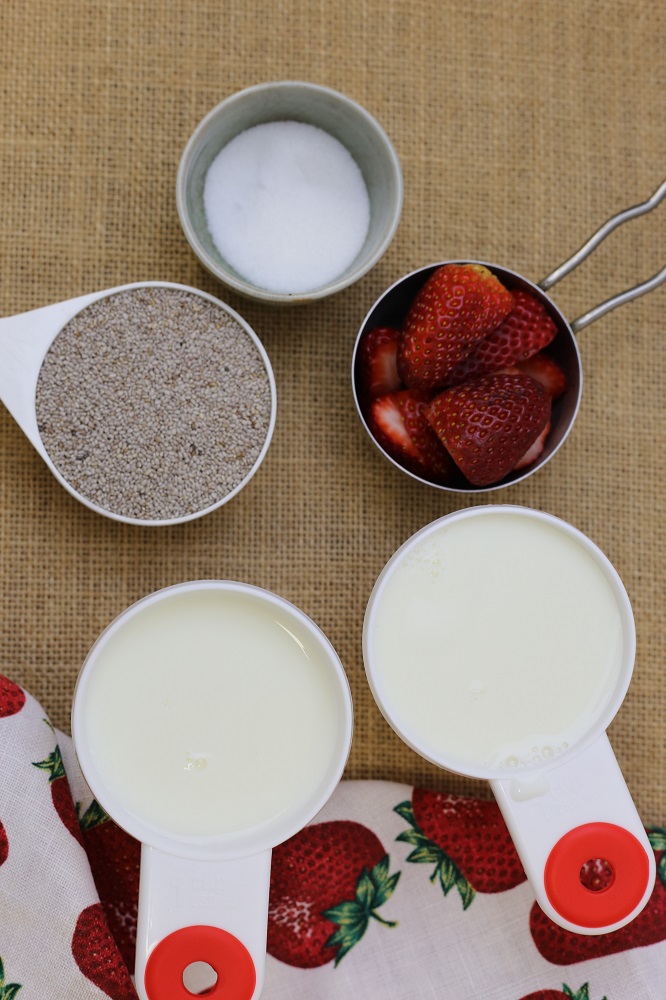 Place all ingredients into a food processor and whirl for one minute.
Then pour the chia-milk mixture into 4 squat glasses , individual bowls, or one big bowl to serve out later.
Cover and leave in the fridge for 30 minutes to set. Can leave it overnight.
Before serving, top with any fresh berries (blueberries, blackberries, sliced strawberries).
Variations
No strawberries? Use a handful of fresh blueberries (about ½ cup or 80 g)

Frozen mixed berries are fine if fresh are not in season.