Product Snapshot: San Remo Pulse Pasta
With so many people having wheat and gluten allergies and pasta being such a staple around Aussie dinner tables, it's timely to see some new pasta offerings around. You can buy pasta based on spelt (an ancient grain but not gluten-free), brown rice, lentil and quinoa, and rice and maize flour. Now there's a new one and it sports a Health Star Rating of 5 - which is the highest rating you can get of 5 out of 5.
San Remo Pulse Pasta – what is it?
Pulses are legumes or seeds like lentils, beans and peas and that's what this pasta is made from – peas, lentils, chickpeas and borlotti beans. It's available either as penne (think long tubes) or spaghetti. Pulses are nutritious, being packed with protein and fibre and the pack shouts "Good Source of Protein"; "Reduced Carbs"; and "Excellent Source of Fibre" to reinforce this. What's more, it's gluten-free and wheat-free.
The taste test
I made a bolognaise sauce and cooked the penne according to the pack. I was expecting it to be bitter as I often find wholemeal or non-white, non-wheat pastas have a bitter aftertaste but I was pleasantly surprised. The texture wasn't as smooth as a wheat pasta, more like a wholemeal pasta texture but the flavour was lovely. My husband also liked it and actually preferred it to ordinary pasta.
The ingredients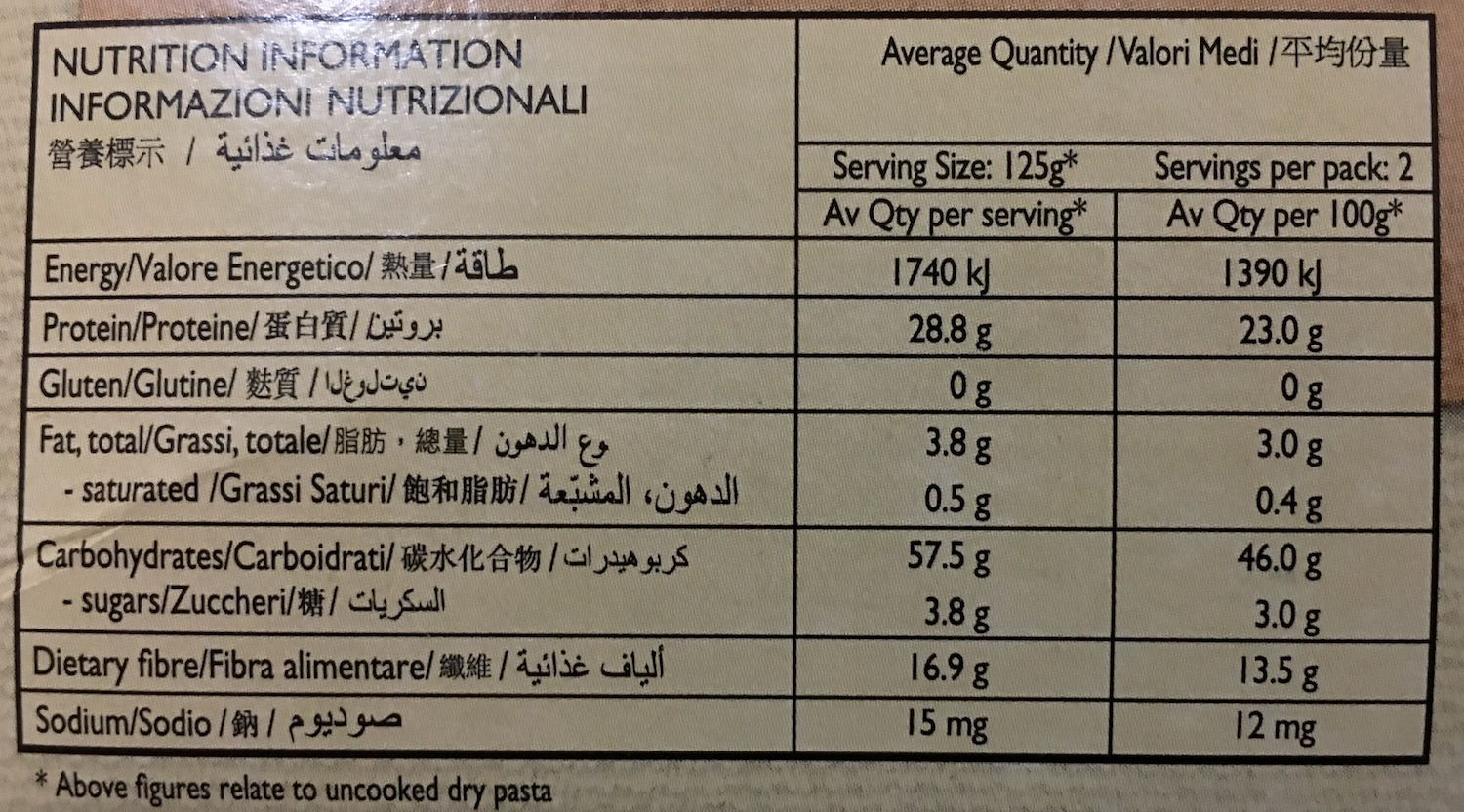 The ingredients are 25% pea flour, 25% lentil flour, 25% chickpea flour, 25% borlotti bean flour, water. This was a pleasant surprise – no added salt and only five ingredients.
The nutrition panel
As you can see, there's 25g of protein and 16.9g of fibre in a 125g serve of dry uncooked pasta. However, we found that 125g was too large a serve and we ended up getting four serves from the pack as it was very filling.
Pros
Good source of protein
Good source of fibre
Reduced carbs
No added salt
Tasty
Filling
5 Health Stars
Gluten free and wheat free
Only 5 ingredients
Cons
Made in Italy so lots of food miles
I think this San Remo Pulse Pasta is a great choice for those cutting out wheat or gluten.
Bottom line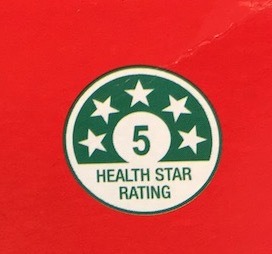 I think this Pulse Pasta is a great choice for those cutting out wheat or gluten. It's tasty with no bitter aftertaste. It's a good source of protein and fibre and is satisfying. I bought it on special for $3 per box but it's regular price is around $3.50. I couldn't find it in Coles and bought mine from Woolworths but I'm sure it's available elsewhere. Give it a try.
Thank you to Munaiba Khan, a retired naturopath with an interest in nutrition, for this Snapshot.
Save
Save
References / External articles