You are here:  

The June Foodwatch Newsletter explains those tricky terms
The June Foodwatch Newsletter explains those tricky terms
Written by Catherine Saxelby on Tuesday, 10 June 2014.
Tagged: diet, Foodwatch Newsletter, low fat, newsletter, Product review, Subscribe
This month's newsletter is all about those confusing terms you may read on pack labels, in articles or hear about in the news, in TV ads or on the web. It can be very confusing. Especially when you're reading the ingredient lists of food packs. In the June Foodwatch Newsletter you'll find short, clear answers to what's what so you are better informed and your next trivia game will be a winner!
Tricky Terms
Insulin, inulin; probiotic, prebiotic; not to mention diet, lite, light, low-fat or fat free. If you'd like to understand the differences between these terms then take a look at this month's Foodwatch Newsletter here. We also have our Product of the Month and a round up of what's new on the Foodwatch website.
To find out more and to read the June edition of the Foodwatch Newsletter click here. If you like what you read then please subscribe.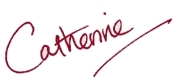 You may also be interested in...
Like what you've read so far?
Don't miss a post. Sign up for Catherine's newsletter and get the latest Foodwatch news, opinions, product reviews, recipes and special offers direct to your inbox each month. It's free. Plus you'll receive Catherine's 18-page guide "7 Steps to Being Organised in the Kitchen".
You can unsubscribe at any time and we never give your details to any third party.
Save
About the Author
Catherine Saxelby knows nutrition! She is an accredited nutritionist, food commentator, blogger and award-winning author. Her latest book Catherine Saxelby's Food and Nutrition Companion answers all those tricky questions on healthy eating, diets and supplements. It draws together a lifetime of advice and gives you all you need to know to eat right! It's a complete A to Z. A handy desk go-to reference.
Posts

Useful Info

Dieting

Cooking

Food Facts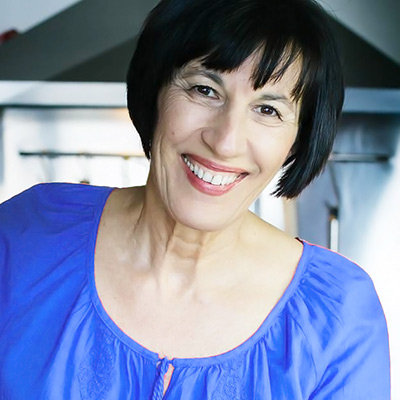 Catherine Saxelby
Hi. I'm an accredited nutritionist, blogger and award-winning author. I can help you make sense of all those crazy fad diets and weird super foods.
My aim is to help busy women eat nutrient-dense foods so they maintain a healthy weight while having heaps of energy :) And stay productive.
Twitter Facebook Linkedin Google+ Instagram Pinterest Youtube RSS
Save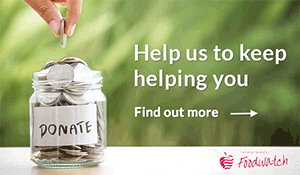 Stay in the loop
Sign up NOW for my monthly newsletter and get your free 18-page guide "7 Steps to Being Organised in the Kitchen".
Buy the book
Cath's Twitter
Tacos tend to be both adult and child friendly, with self serving choices and lots of colour! https://t.co/CIRpHcVCZQ
Recommended Reads
Here's what I'm reading at the moment. Check out these best-sellers in diet, cooking and nutrition.
Foodwatch's Recent Instagrams