Easy swaps for key pantry ingredients
So, you're ready to cook. Recipe ✔. Pans ✔. Eggs ??? ✘ Oh no!
My quick list of easy pantry swaps can help you avoid the last minute panic when you don't have a particular ingredient listed in a recipe. It's not exhaustive but a good starting point. Love you to add more to it. It will help you turn cans or tins, packets and bottles from your cupboard into tasty and healthy meals so you can nourish yourself and your family.
No steak?
Chicken pieces
Lamb cutlets or steaks
Eggs
Pork steaks
Fish fillets
Cheese
Tofu cubes
Haloumi
Large mushrooms (flats)
Eggplant halves
No beef mince?
Any meat mince e.g. lamb, pork or a blend
Chicken mince
Turkey mince
Quorn mince (read more about quorn)
Textured vegetable protein (TVP)
Mushrooms
Any legume such as cooked or canned lentils or cannellini beans
No pasta? Try one of these other starchy carbs as a side to stroganoff or a curry
Rice
Couscous
Freekeh
Quinoa
Potatoes – mashed, boiled, roasted or wedges
Bread or toast
Mountain bread/flatbread
Sweet gold potatoes – mashed, boiled, roasted or wedges
Parsnip – mashed, boiled, roasted or wedges
Cauli rice
Chick peas
Soy beans
Cannellini beans
Adzuki beans
Lentils
No thin long pasta?
Zucchini noodles
Thinly sliced cabbage – works great in a stir-fry
No fresh bread?
Toast
Crackers
Crispbreads
Muffin English (savoury type)

Scones, plain
Damper
Beer bread
Any of the starchy carbs above
No broccoli?
Broccolini
Green beans
Brussels sprouts, halved
Chinese vegetables like bok choy or choy sum (good in stir-fries)
Silverbeet (chard)
Spinach
Cabbage
No raw salad ingredients?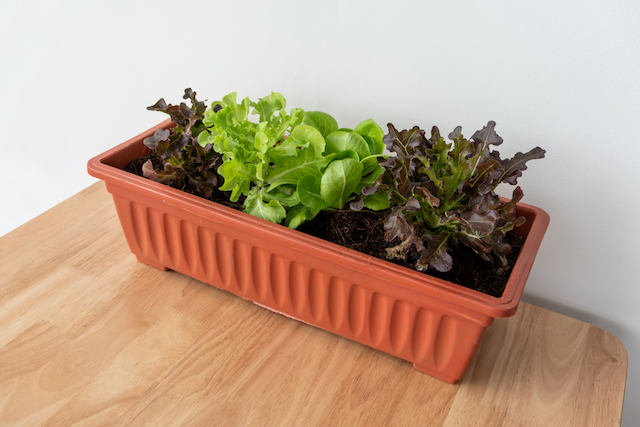 Grow your own if you can or pick from a small pot on the window sill
Use herbs such as basil or flat-leaved parsley in place of lettuce
Lightly steam some veg such as asparagus, broccoli, or green beans, let them cool and add a dressing.
No lemon juice?
Lime juice
Grapefruit juice
Any vinegar – white, apple, Balsamic, rice wine
Verjuice
White wine
No eggs?
Liquid from canned beans (aquafaba)
The bottom line
For almost every ingredient, there is another. Be resourceful. Try out things. I am still searching for foods that sub for onions and lemon rind. Let me know on Facebook if and when you find something.