5 new products that help you eat right on the run
I was delighted to be a judge again for the 2017 Healthy Food Guide Magazine Awards. Reflecting on that process, I've summarised MY favourite 5 useful/handy/convenient yet healthy new products. I'm thinking of these as ideal for busy women like me who don't have a lot of time to cook from scratch but still want quick healthy meals and snacks.
The judging procedure
I was one of four judges including media nutritionist and foodie, Dr Joanna McMillan, HFG editor Brooke Longfield (herself a dietitian) and HFG dietitian Karissa Wolfe who curated a shorter selection of finalists and introduced each category to us.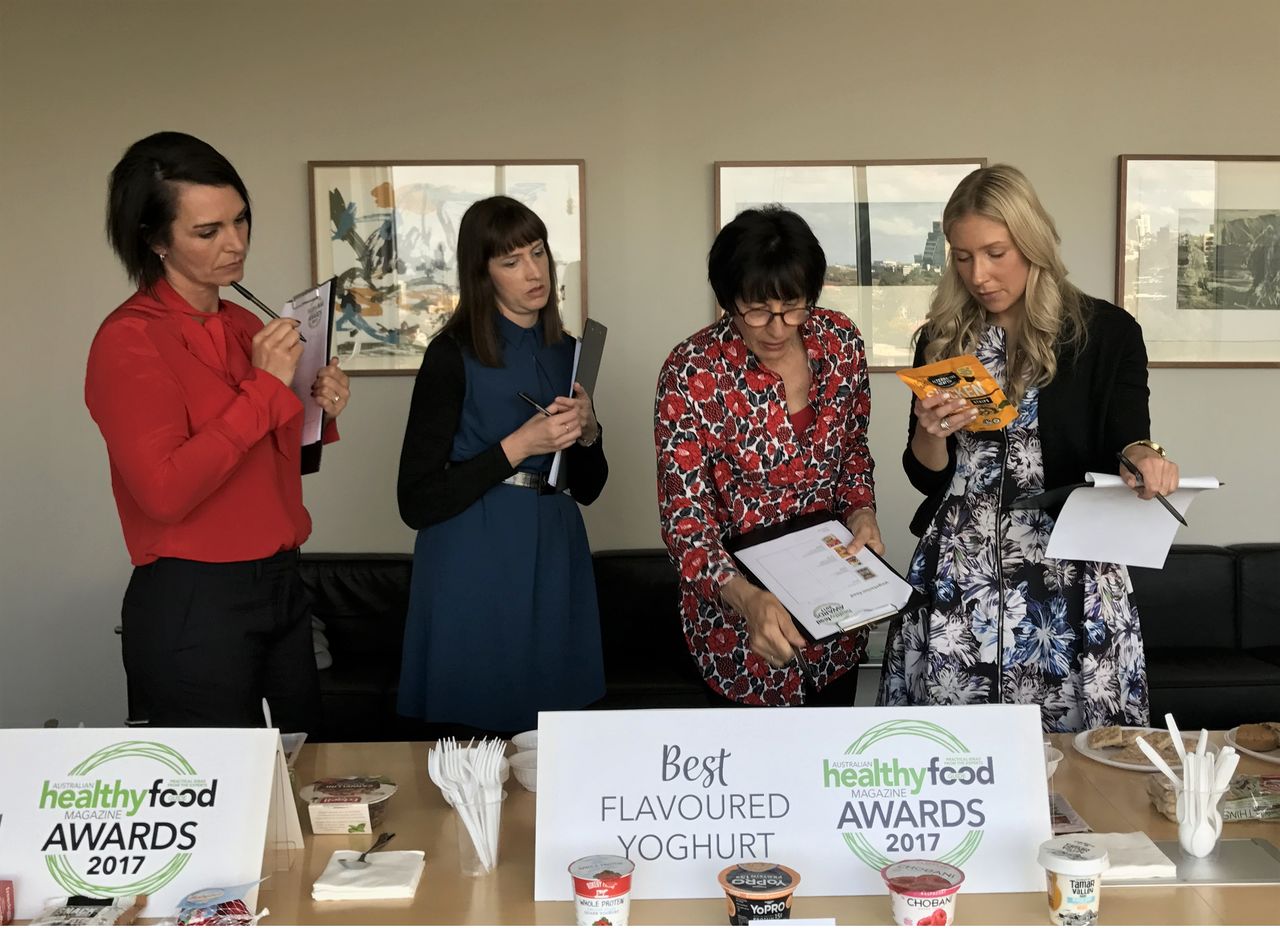 Categories
Overall there were 8 Categories to judge, each with 4 finalists. We had to taste each, then compare, ponder and debate on 32 new products! Our task was to select an overall winner for each Category. All four products would still make it to the Highly Commended products. We were looking for foods with:
the least sugar
the least salt,
more fibre or whole grains,
more vegetables or legumes,
a single portion that wasn't overly large - the 'Goldilocks portion size'
convenience and
a reasonable cost.
Whew!
Categories ranged from the best Vegetarian food, the best Allergy-friendly snack, the best Ready-made meal to the best Kids' lunch box snack. Here are my five personal favourites:
1. My best ready-made meal
It's always handy to have a frozen or chilled meal in the fridge for those times when you have to dash out of the house in a hurry or simply don't feel like cooking. Obviously fresh and home-cooked is always the best and healthiest. However, convenience meals are getting better and better. I'm a fan of the Michelle Bridge Delicious Nutritious range by Woolworths so voted for her Asian Style Chicken dinner.
My runner up:
Peri-peri chicken with whole grain rice
You can read my review of these meals here and here.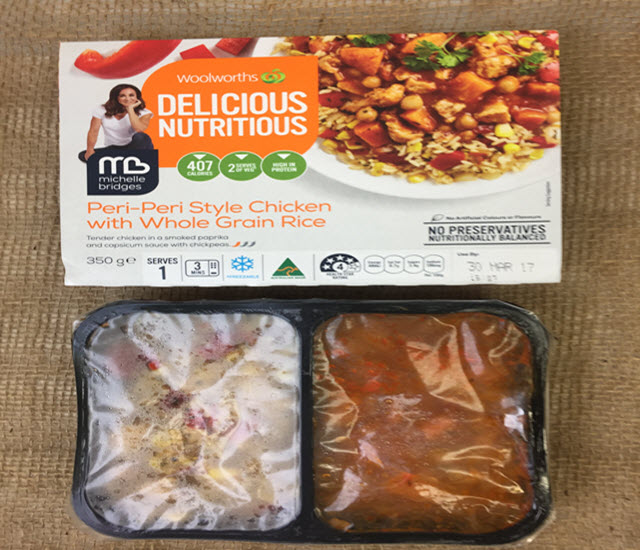 2.My best sandwich base
I love bread so this category was a hit with me! I must admit I was bowled over by the innovation behind the Tip Top Sandwich Thins which were launched earlier this year. I like them as they keep well in the fridge for longer than regular bread, toast nicely, and give you bread but not a huge thick slab. Perfect for small households and for little kiddies who don't have the room for an adult-sized portion.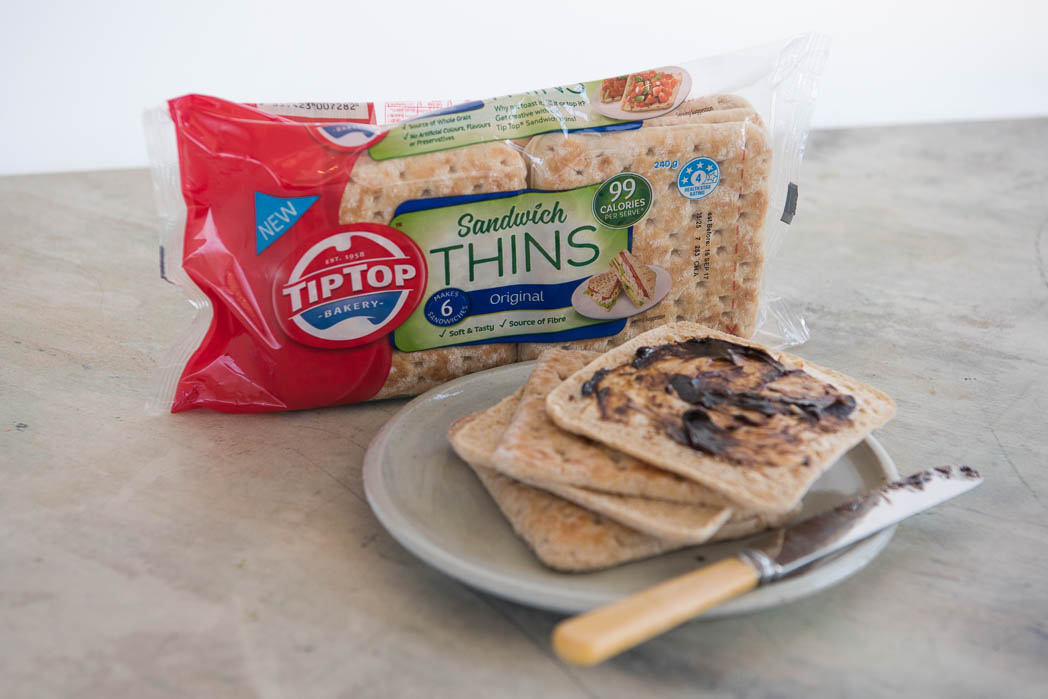 My runner-up:
Burgen Wholemeal and Seeds loaf
3. My best new breakfast cereal
Being a muesli-girl, I am always on the lookout for healthy yet delicious options. I usually find bought mueslis don't have enough seeds or nuts for me (as these are expensive and can go rancid), so I usually end up adding more. For instance, I often have pepitas, sesame seeds and almonds on hand plus whatever else I can find in my cupboard. Muesli is a good way to use up all those odds and ends that aren't enough for baking. I was pleased to find Sunsol's 10+ Natural Muesli with almonds, cashews, macadamias and walnuts. It makes a great start to your day and comes in a smallish 500g resealable bag. It has no added sugar and a 5 Health Star Rating.
Not surprisingly we'd already done a Product Snapshot of it here.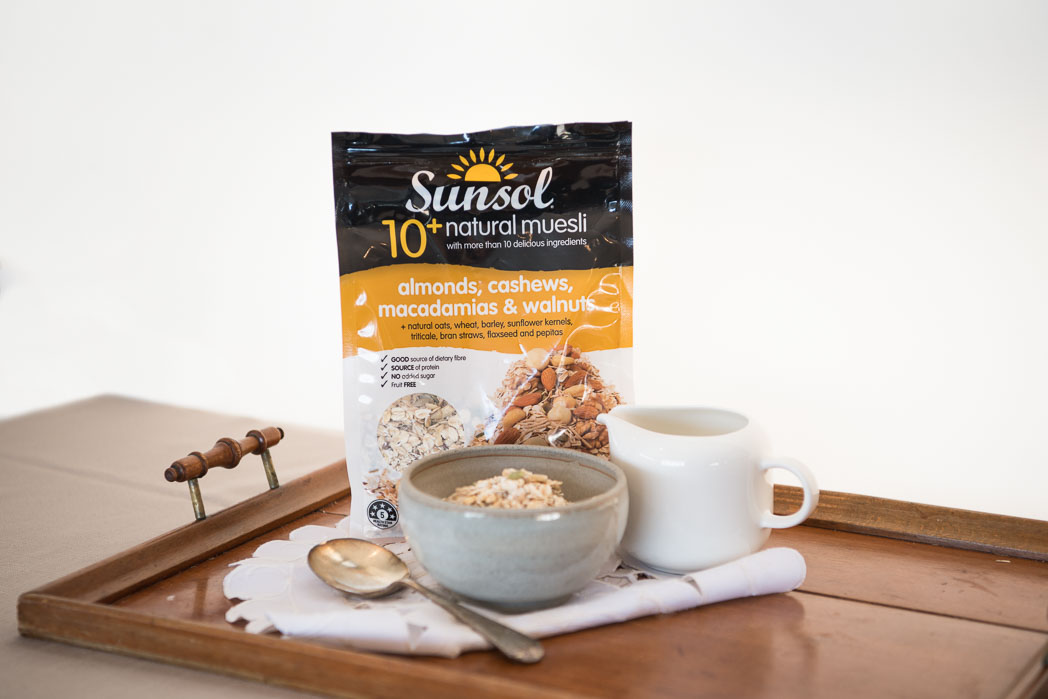 My runner-up:
Carmen's Gourmet Porridge Sachets with grains and super seeds
4. My best packaged snack
If you eat small meals with a sensible snack in between, like me, you'll be on the lookout for something small that won't leave you overly-full. The ideal snack is portable, shelf-stable or at least not needing refrigeration for a day or two (like apples and mandarins) and not high in added sugar or sodium (salt). My vote went to the new Barley+ Seven Seeds bars which come in a pack of six individual ones.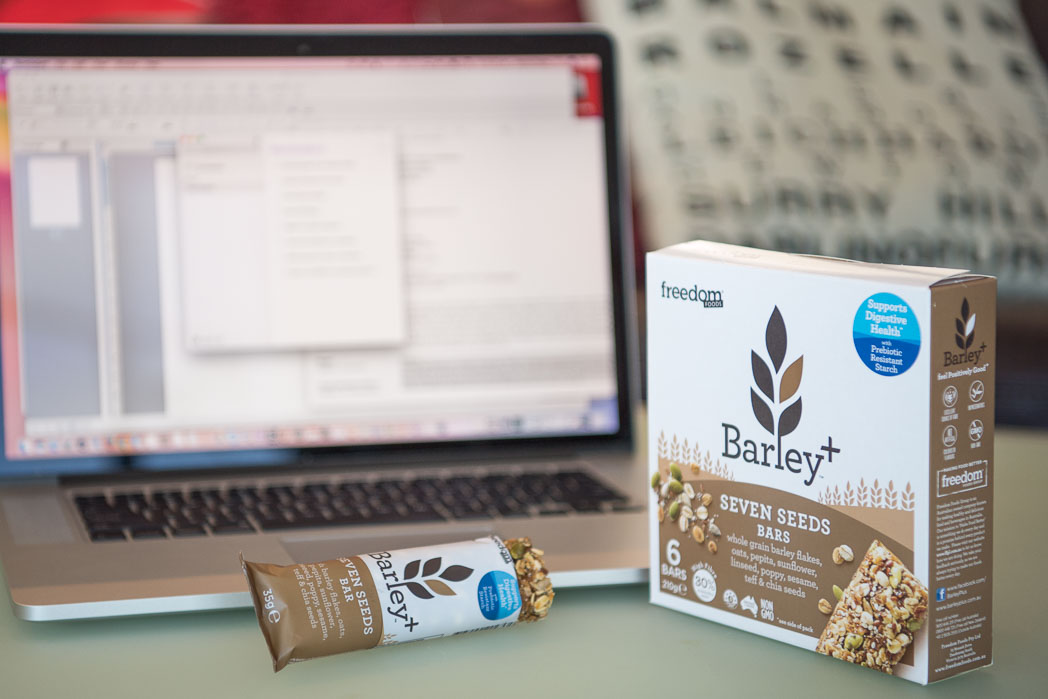 My runner-up:
Carman's Super Seed Crackers
5. My best flavoured yoghurt
I'm a big fan of yoghurt and eat both plain as well as fruity flavours. While natural unsweetened yoghurt topped with fruit gets the most points, I realise that many people don't like the sour or acidic notes of a natural yoghurt. With this in mind, I felt the Chobani with Raspberry tub, hit the spot. It's very nice, with a smooth creamy texture (great considering it's only 0.5 per cent fat), not overly sweet, with no added sugar.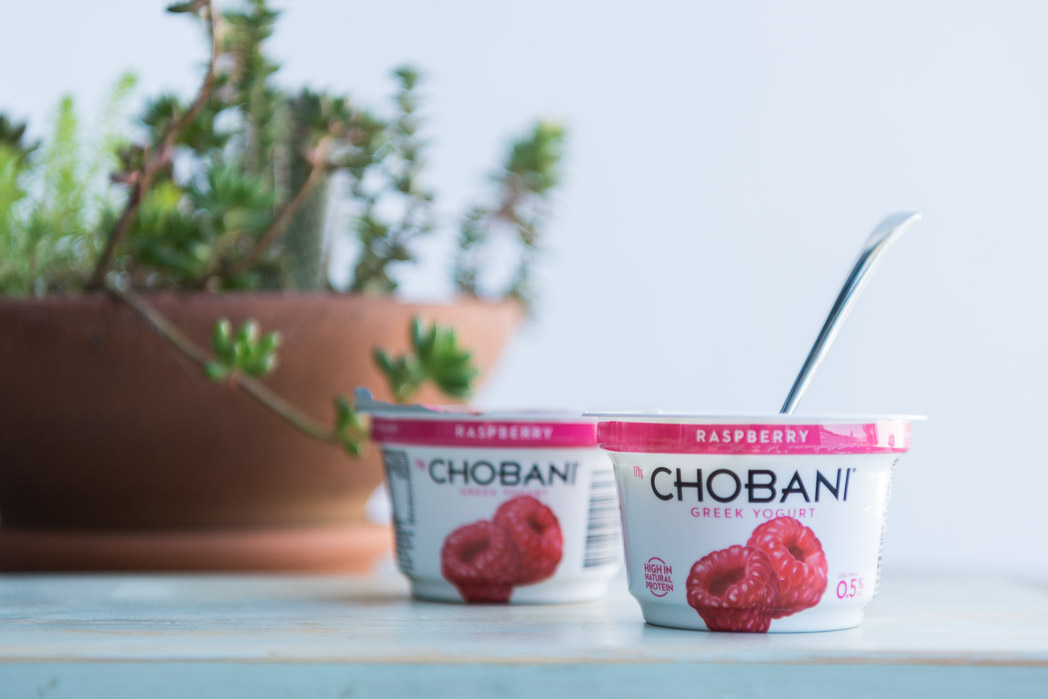 My runner-up:
Tamar Valley No-added-sugar Greek Style yoghurt (sweetened with sucralose 955 in place of sugar).
The bottom line
Manufacturers big and small are responding to new food trends from chia to barley plus, and chick peas to whole grains, but you've got to know it's there so you can head out and shop for it. You can read about the winners in detail in the current issue of Healthy Food Guide magazine. See what's new and what will suit you and your family.
Save
References / External articles