You are here:  

January 2018 Foodwatch Newsletter - Easy ways to healthy eating
January 2018 Foodwatch Newsletter - Easy ways to healthy eating
Written by Catherine Saxelby on Tuesday, 30 January 2018.
Tagged: Foodwatch Newsletter, health, healthy eating, healthy lifestyle, newsletter, nutrition
This month's newsletter is about how to carry your New Year's healthy eating resolutions back to work with you. I show you how a little planning can make it easier to eat a healthy work lunch, enjoy a couple of healthy snacks during the day and make a quick and easy dinner too. I've even slipped in a couple of lovely and not-too-naughty desserts.
Getting back into a routine
Getting back into a routine when you return to work after a break can be hard. It's particularly difficult the first week as there often seems to be so much work piled up waiting for you that you hardly have time for a lunch or break. Thing is, you'll be much more productive if you do take your breaks and if you eat something nutritious during them. In the January 2018 edition of the Foodwatch Newsletter I give you some light, easy and nutritious lunch ideas; a guide to healthy snacking; some quick and healthy summer dinners for busy women and much more. Check it out now.
While you can read The January 2018 Foodwatch Newsletter on the web, why not subscribe here to the Foodwatch Newsletter and have it delivered to your Inbox on the last Tuesday of every month?
If you like what you read, why not subscribe?
If you like what you read then please subscribe and you'll receive a free copy of Catherine's 18-page guide "7 Steps to Being Organised in the Kitchen".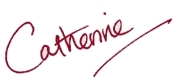 Like what you've read so far?
Don't miss a post. Sign up for Catherine's newsletter and get the latest Foodwatch news, opinions, product reviews, recipes and special offers direct to your inbox each month. It's free. Plus you'll receive Catherine's 18-page guide "7 Steps to Being Organised in the Kitchen".
You can unsubscribe at any time and we never give your details to any third party.
Save
About the Author
Catherine Saxelby knows nutrition! She is an accredited nutritionist, food commentator, blogger and award-winning author. Her latest book Catherine Saxelby's Food and Nutrition Companion answers all those tricky questions on healthy eating, diets and supplements. It draws together a lifetime of advice and gives you all you need to know to eat right! It's a complete A to Z. A handy desk go-to reference.
Posts

Useful Info

Dieting

Cooking

Food Facts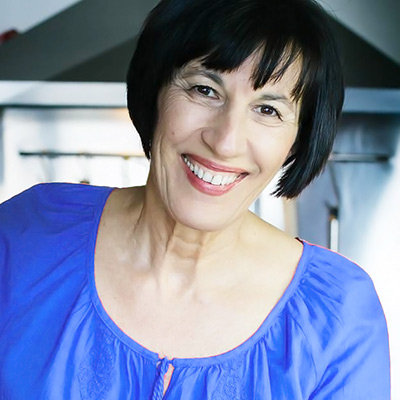 Catherine Saxelby
Hi. I'm an accredited nutritionist, blogger and award-winning author. I can help you make sense of all those crazy fad diets and weird super foods.
My aim is to help busy women eat nutrient-dense foods so they maintain a healthy weight while having heaps of energy :) And stay productive.
Twitter Facebook Linkedin Google+ Instagram Pinterest Youtube RSS
Save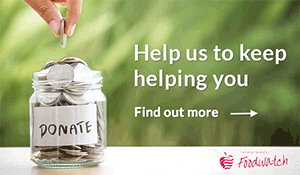 Stay in the loop
Sign up NOW for my monthly newsletter and get your free 18-page guide "7 Steps to Being Organised in the Kitchen".
Cath's Twitter
Reducing insulin resistance is not only vital for improving PCOS symptoms but for reducing any complications that m… https://t.co/RhIzTgdnjf
Recommended Reads
Here's what I'm reading at the moment. Check out these best-sellers in diet, cooking and nutrition.
Foodwatch's Recent Instagrams