You are here:  

June 2017 Foodwatch Newsletter - Healthy, satisfying and waistline-friendly winter eating
June 2017 Foodwatch Newsletter - Healthy, satisfying and waistline-friendly winter eating
Written by Catherine Saxelby on Tuesday, 27 June 2017.
Tagged: Foodwatch Newsletter, health, healthy eating, healthy lifestyle, healthy weight loss, newsletter, nutrition, tips, winter eating, women's health
Can you stay warm, satisfied and not load on the kilos over winter? It can be hard can't it? Especially as we tend to reach for warming, carb-loaded comfort foods when the weather becomes chilly. But don't worry because the answer is "YES!" and in this June edition of the Foodwatch Newsletter I'll show you how.
There's so much to tell you in this month's Foodwatch Newsletter!
In addition to healthy winter eating, there's info on Bowel Cancer Awareness month; What I'm eating now; What's new on the Foodwatch website; and much more including some exciting info on an accelerator program for start-ups and entrepeneurs that I'm mentoring for. You can learn more by reading this month's Foodwatch Newlsetter.
And while you can read it on the web, why not subscribe here and have it delivered to your Inbox on the last Tuesday of every month?
If you like what you read, why not subscribe?
If you like what you read then please subscribe and you'll receive a free copy of Catherine's 18-page guide "7 Steps to Being Organised in the Kitchen".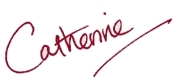 You may also be interested in...
Like what you've read so far?
Don't miss a post. Sign up for Catherine's newsletter and get the latest Foodwatch news, opinions, product reviews, recipes and special offers direct to your inbox each month. It's free. Plus you'll receive Catherine's 18-page guide "7 Steps to Being Organised in the Kitchen".
You can unsubscribe at any time and we never give your details to any third party.
Save
About the Author
Catherine Saxelby knows nutrition! She is an accredited nutritionist, food commentator, blogger and award-winning author. Her latest book Catherine Saxelby's Food and Nutrition Companion answers all those tricky questions on healthy eating, diets and supplements. It draws together a lifetime of advice and gives you all you need to know to eat right! It's a complete A to Z. A handy desk go-to reference.
Posts

Useful Info

Dieting

Cooking

Food Facts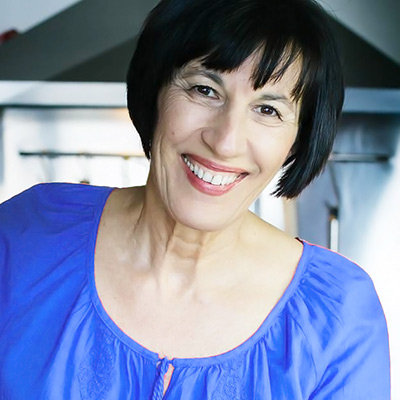 Catherine Saxelby
Hi. I'm an accredited nutritionist, blogger and award-winning author. I can help you make sense of all those crazy fad diets and weird super foods.
My aim is to help busy women eat nutrient-dense foods so they maintain a healthy weight while having heaps of energy :) And stay productive.
Twitter Facebook Linkedin Google+ Instagram Pinterest Youtube RSS
Save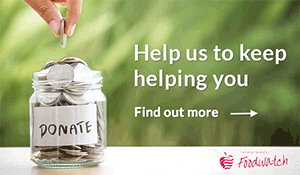 Stay in the loop
Sign up NOW for my monthly newsletter and get your free 18-page guide "7 Steps to Being Organised in the Kitchen".
Cath's Twitter
Eating insects like maggots, flies and crickets? Well, I guess they're a key source of protein and fat! https://t.co/56h2rkc7Dd
Recommended Reads
Here's what I'm reading at the moment. Check out these best-sellers in diet, cooking and nutrition.
Foodwatch's Recent Instagrams